Limited Time Offer! Free Covid-19 safety course with purchase of any Forklift or Aerial Lift Certification!
Access your free Covid-19 safety course in your members area once you have completed your purchase.

Warehouse Forklift Safety Tips: What the Experts Say | Interactive Image
Posted by: admin on September 11, 2019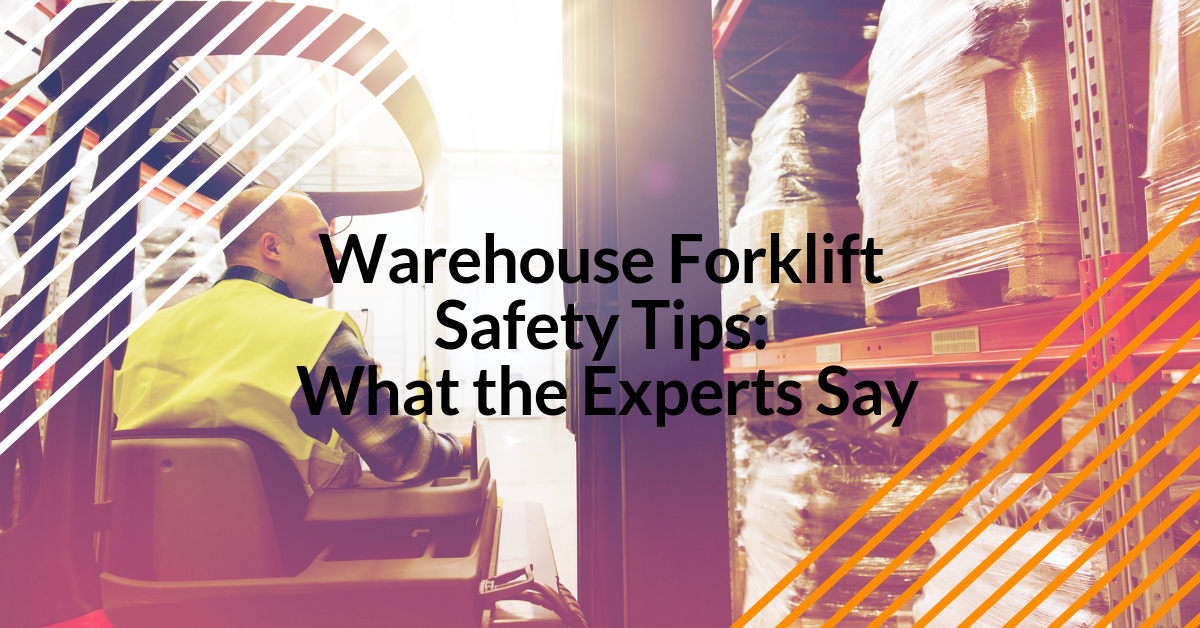 Forklift safety in warehouses is always an important topic for safety supervisors, job site managers, forklift drivers, pedestrians and others. The U.S. Occupational Safety and Health Administration (OSHA) documents industrial accidents, and forklift accidents ("powered industrial trucks" in OSHA terminology) always rank in the top 10 most common safety violations.
In 2018, for example, powered industrial truck accidents were #7 on the list. What are the best ways to reduce accidents? CertifyMe.net, the leader in online OSHA compliant certification, reached out to different companies involved with forklift use. These firms have a vested interest in forklift safety, and it's always a great idea to get tips & tricks straight from the source!
Here's the best way to increase safety in your warehouse: sign up for forklift training & certification at CertifyMe.net. With online convenience, affordable rates and lifetime support, we're the premier source for OSHA compliance!
Spot the violation with our interactive image!
Let's see what the experts say about warehouse forklift safety!
Smart Forklift Safety Tips: Practical Solutions
Today's warehouses are busier than ever – due in no small part to the e-commerce boom. Joelle Polisky of Boxzooka, a leading e-commerce logistics company, knows firsthand the importance of proper forklift safety.
"For our company, it all starts with training," said Ms. Polisky. "Along with forklift maintenance, those are the two most obvious safety factors for a well-run warehouse."
Along with training and maintenance, Ms. Polisky also recommends:
Operator vigilance – operator must pay attention to all signs & warnings.
Speed control – make sure drivers/operators are not speeding while operating equipment.
Load requirements – while transporting load, a load operator must make sure the load is stable.
Risk assessment – operators must understand the dangers that come with using forklifts on loading docks and in warehouse.
Smart safety sign deployment – always important, especially at intersections.
Always park forklifts in authorized area – this prevents unauthorized personnel from operating forklifts.
"For Boxzooka, safety starts at the top," said Ms. Polisky. "But every forklift driver is just as important – they're the ones that ensure our warehouses remain accident free."
From a forklift manufacturer and distributor perspective, similar themes exist for warehouse forklift safety. Tieece Gordon of Multy Lift, a forklift distribution company in the United Kingdom, shows that common sense safety tips aren't limited to the United States and OSHA guidelines.
"Since every truck sold here at Multy Lift meets equipment safety guidelines, that doesn't mean operators should ignore time-tested, proven safety practices," said Mr. Gordon.
"For starters, always ensure that forklift is properly switched off when recharging or refueling. For engine-powered trucks the charging area needs to be well-ventilated and spark and flame free," said Mr. Gordon."
But that's not all; like Ms. Polisky, Multy Lift recommends proper load stacking and distribution to prevent accidents and tip-overs.
"Another important safety practice is pre-inspections," said Mr. Gordon. "Even if a forklift driver thinks their equipment safe, it's still recommended to perform daily inspections before use.
CertifyMe.net would like to thank all companies who responded to our warehouse safety survey. With information like this and thorough, OSHA approved training, your warehouse can enjoy enhanced safety – it just takes the due diligence and daily effort to ensure safety for everyone!
Thanks for visiting CertifyMe.net. If your company needs forklift training and certification, sign up today. For any questions about our programs, give our forklift safety experts a call at 1-888-699-4800.
Welcome to CertifyMe.net
CertifyMe.net has offered online forklift certification since 1999. With Our Convenient online program. your employess can earn their certification in an hour or less.
Browse Online Certifications:
This low-cost program can be compeleted anytime, anywhere!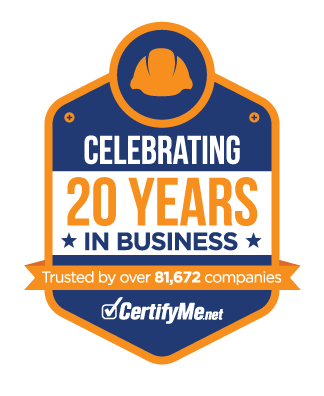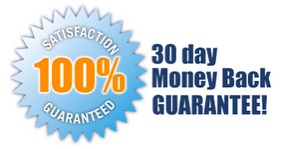 Connect with Us


Get Started Now By Registering Your Company For Free!
FREE 3 Year Renewals
Instant Access 24/7
Print Your Proof of Training
OSHA Accepted Nationwide
*If you are an individual not currently employed by a company use your personal name in
the 'Company Name' field.