Limited Time Offer! Free Covid-19 safety course with purchase of any Forklift or Aerial Lift Certification!
Access your free Covid-19 safety course in your members area once you have completed your purchase.

Why Consider Moving and Replacing Pallet Racks
Posted by: admin on February 26, 2019
(Updated July 2020)
For more than 70 years, pallet racks have provided an affordable and sturdy storage solution for warehouses, retailers, and other companies — and there are many reasons why this is the case.
Pallet racking is durable and safe to use, makes it easy to store and access a wide range of goods, and organize and keep inventory out of harm's way. As such, pallet racking can help your workers get their jobs done, quickly and efficiently. 
Pallet racking may be sturdy and durable, but it can be damaged. For instance, even a small bump from a heavy forklift can render a pallet rack unsafe.

What to Do If A Pallet Rack Is Damaged
Minor pallet rack damage can often be repaired. Yet, in many cases, it is safer and cheaper to invest in new racking.
Other reasons for replacing your pallet racking include:
1. You Can Comply with Industry Regulations 
New regulations may require you to upgrade your racking system. Or, if your racking system has been out of compliance for some time, you need to bring it up to code.
2. You Are Moving to a Bigger Warehouse
When your business grows, adding racks isn't always the best option to accommodate your company's needs, due to the fact that insufficient storage space may be available. However, if you move to a new location, you can replace old racking with a new system tailored to your warehouse.
3. You Have Purchased New Equipment
New forklifts or other lifting equipment may exceed what your current racking can handle. New pallet racks allow you to increase your vertical space and use your loading equipment to its full potential.
4. You Are Storing New Products
The size, shape, and weight of the items in your warehouse determine the type of pallet racking you need. When these factors change, you may need to set up new racks in your warehouse.
Benefits of New Racking 
There are many benefits associated with new racking, such as: 
1. You Can Make the Most of Your Storage Space   

When your inventory exceeds your storage capacity, you can rent a warehouse, move to a larger warehouse, reduce your inventory, or invest in new pallet racking. Among these options, new racking is the easiest and most cost-effective solution. New racking can help you make the most of your vertical storage space, too.
2. You Can Easily Manage Your Inventory
New shelving units make it easy to access pallets when taking spot or monthly inventories. With new pallet rack shelving, moving one pallet out of the way enables you to instantly see what's behind it. Using shelving with wire decking or similar options allows you to conduct a visual inventory without moving any pallets as well.
3. You Can Boost Your Pallet Racks' Efficiency
When it comes time to replace your pallet racking, you may want to redesign your warehouse racking and workflow, especially it has been a few years since your last racking update. Adding double deep racking and mezzanine flooring can further improve the effectiveness of your racking.
4. You Can Improve Workplace Safety. 
Pallet racks experience wear and tear, particularly when they are used in warehouses. Careless forklift drivers and constant movement of pallets can easily damage your racking and create safety hazards for everyone on the floor. New racking removes any hazards caused by old or damaged racking.
Keep in mind that if your pallet racks are in good shape, you can sell them. This will help defray some of the cost associated with replacing them.
Moving Forklift Pallets
Pallet racks can be difficult to move, but there may be times when moving forklift pallets is the only option. Other reasons for moving pallet racks include:
1. You Can Become More Productive and Efficient 
Racking systems are often installed without much thought given to design or space usage. This can be a real problem for companies that grow quickly or expand into different product areas. When used with a professional space designer, moving your racking can significantly increase storage space and improve your everyday workflow.
2. You Can Accommodate Structural Changes
Consider what you may do if your flooring is deteriorating or you need to revamp your lighting, ventilation, or other structural components in your warehouse. You may choose to replace various structural components; yet, if your racking is in good shape, it may be cheaper and easier to move the pallet racks rather than invest in a new system at the same time you replace these components.
3. You Can Clean Your Warehouses
Cleaning a warehouse rarely requires moving an entire pallet rack system. But, what if you store perishable items? Or, maybe another company is looking to buy your business. In either of these instances, you many need to move racks to get some areas as clean as they need to be.
Moving Pallet Racks? Here's What You Need to Consider
If you are considering moving pallet racks, you need to prioritize safety. If you put safety first, you can ensure that pallet racks are moved from one location to another — without putting your workers or others in danger.
The best way to ensure you are moving pallets safely: sign up for a safety training course. During this course, your workers can learn how to identify and address dangers associated with moving pallet racks. They can also receive insights into a broad assortment of safety issues and learn how to resolve these problems before they lead to accidents, injuries, or fatalities. 

Teach Your Workers About All Aspects of Moving Pallets Safely
CertifyMe.net offers forklift operator certification training courses to teach your workers the complexities associated with safely moving pallet racks. Our courses are easy to complete and comply with OSHA guidelines. Perhaps best of all, they enable workers of all skill and experience levels to gain insights into moving pallets safely and other safety topics.
We are available to discuss our forklift operator certification training courses with you. To learn more about our course offerings, please contact us online or call us today at 1-888-699-4800.
Welcome to CertifyMe.net
CertifyMe.net has offered online forklift certification since 1999. With Our Convenient online program. your employess can earn their certification in an hour or less.
Browse Online Certifications:
This low-cost program can be compeleted anytime, anywhere!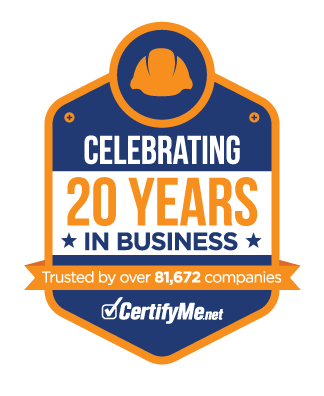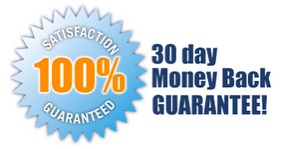 Connect with Us


Get Started Now By Registering Your Company For Free!
FREE 3 Year Renewals
Instant Access 24/7
Print Your Proof of Training
OSHA Accepted Nationwide
*If you are an individual not currently employed by a company use your personal name in
the 'Company Name' field.