Limited Time Offer! Free Covid-19 safety course with purchase of any Forklift or Aerial Lift Certification!
Access your free Covid-19 safety course in your members area once you have completed your purchase.

Wisconsin Industrial Park Forklift Accident Kills 1, Injures Another
Posted by: admin on May 7, 2014
A Wisconsin man was killed April 3, 2014, when an unsecured forklift punctured a truck's fuel tank. The explosion killed Gerald Throw and injured Jose Perez.
The accident happened at Howard Industrial Park, near Green Bay. The forklift shifted as the truck turned in the 2200 block of Pamperin Road. As the truck was in motion, the lift's forks punctured the wall of the cargo box and truck's fuel system. According to investigators, the penetration caused a fatal decompression of the system.
Preliminary reports didn't indicate whether OSHA had investigated yet, but the agency is expected to gather information and produce an official report soon.
"There was no evidence of it being restrained," Capt. Randy Schultz of the Brown County Sheriff's Office said immediately after the accident.
Investigators said the lift wasn't secured tight enough on the truck. Slick tires also contributed to the sudden load shift, emphasizing the importance of proper tire treads – even when a lift isn't in use.
"The force (of the decompression) was absolutely incredible," he said. "It blew the drive shaft off, lifted the back of the engine up off the mounts, and bent part of the frame of the vehicle. It was an amazing amount of force."
Similar accidents are rare, so the Howard Industrial Park incident has caught the attention of the National Highway Traffic Safety Administration, National Aeronautics and Space Administration and the Clean Vehicle Education Foundation, Schultz said.
Certifyme.net offers complete forklift training to meet & exceed your company's safety program. As this story shows, even transporting forklifts can be dangerous. Our OSHA-compliant classes offer 3 big advantages: they're affordable, flexible and thorough. If you have an internet connection, you can become a certified forklift driver in no time at all. Plus, our OSHA compliant is trusted by many popular U.S. firms, including U-Haul, Verizon, Harley-Davidson, Jenny Craig and more.
Give yourself the best possible chance to avoid accidents. Give us a call at (888) 699-4800, or visit our contact page for more information about how CM.net can assist your safety program.
Thanks for reading the CM blog.
Welcome to CertifyMe.net
CertifyMe.net has offered online forklift certification since 1999. With Our Convenient online program. your employess can earn their certification in an hour or less.
Browse Online Certifications:
This low-cost program can be compeleted anytime, anywhere!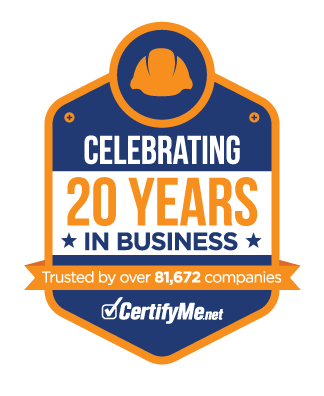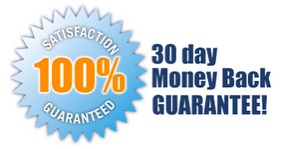 Connect with Us


Get Started Now By Registering Your Company For Free!
FREE 3 Year Renewals
Instant Access 24/7
Print Your Proof of Training
OSHA Accepted Nationwide
*If you are an individual not currently employed by a company use your personal name in
the 'Company Name' field.