Limited Time Offer! Free Covid-19 safety course with purchase of any Forklift or Aerial Lift Certification!
Access your free Covid-19 safety course in your members area once you have completed your purchase.

Worker in Britain Denied Comp Benefits After Losing Limb in Forklift Accident
Posted by: admin on January 14, 2013
In Britain, worker's compensation is dealt with via a form called the ESA, or Employment and Support Allowance. This form allows the UK to do things a little differently than they do here. If you're injured on the job, you can fill out an ESA to find out if you're eligible for relief benefits, and what kind of money you're going to get.
UK man verses the ESA
In the news recently, father of two lost his leg in a forklift accident. Despite having several years on the job and being rather adept at forklift operations, his accident cost him a limb. He's also awaiting a long bout with an operation on his good leg.
Despite forklift certification and adequate training, these types of accidents on the job can happen to even a seasoned worker. He has gone to the media in an effort to inform the world public about this particular social problem in the UK. He says that if you "can still blink" company and government officials expect you to work – and while he is seeking out another manual labor job, his disability makes it difficult.
Forklift Training Alone Won't Save You
Though forklift certification and training won't save anyone from every potential accident, His story is important to take note of. If nothing else, it demonstrates that even a very skilled and experienced employee can have an accident at any time – and despite an accident, resources you're expecting may not be there for you after you're disabled.
It's important to take preventive measures. You can never be too humble – it's absolutely true that these kinds of accidents can happen anywhere within the workplace. Forklift certification is absolutely necessary as well as being cautious at all times.
When it comes to your own safety and the future security of your family, you can never be too careful.
Welcome to CertifyMe.net
CertifyMe.net has offered online forklift certification since 1999. With Our Convenient online program. your employess can earn their certification in an hour or less.
Browse Online Certifications:
This low-cost program can be compeleted anytime, anywhere!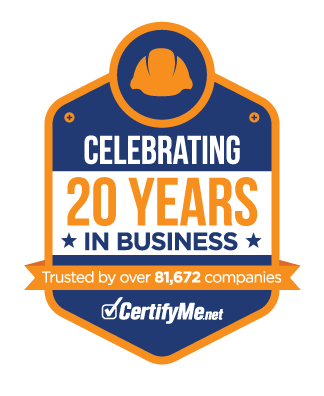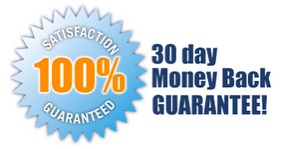 Connect with Us


Get Started Now By Registering Your Company For Free!
FREE 3 Year Renewals
Instant Access 24/7
Print Your Proof of Training
OSHA Accepted Nationwide
*If you are an individual not currently employed by a company use your personal name in
the 'Company Name' field.