Limited Time Offer! Free Covid-19 safety course with purchase of any Forklift or Aerial Lift Certification!
Access your free Covid-19 safety course in your members area once you have completed your purchase.

OSHA Forklift Inspection Requirements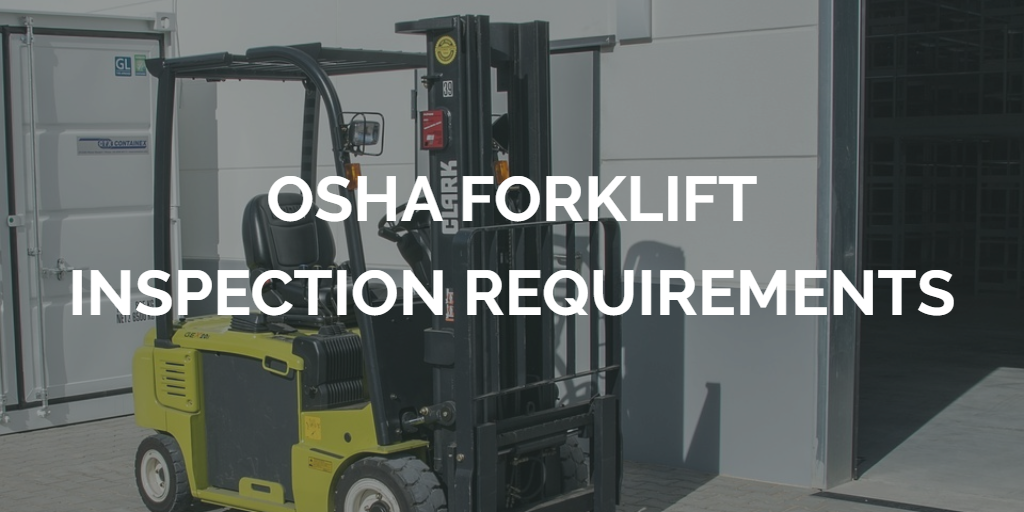 Forklifts that are used on a day-to-day basis work hard and experience their fair share of wear and tear throughout their lifespan. As operators, it's important to know when should a lift truck inspection be performed to ensure the safety and efficiency of the lift and the operators.
Learn everything you need to know about OSHA forklift inspection requirements and where you can find the best forklift training to further prevent accidents and forklift damages. OSHA forklift inspections are critical for overall safety, and CertifyMe.net has the training necessary to get your company compliant.

The Importance of Following OSHA's Forklift Inspection Requirements
In order to create a safe working environment, it's important that all of your equipment – especially powered industrial trucks – perform without flaw. One of the best ways to ensure that is to follow OSHA requirements for forklift inspections. This will help avoid accidents and injuries, and also save money, since a properly working forklift or pallet jack lasts longer than neglected equipment!
With CertifyMe.net training, you'll have all the forklift inspection requirements and tools you need to improve overall safety at your workplace!
The Basics of the Forklift Inspection
How often should operators inspect their forklift? According to OSHA under regulation 1910.178(q)(7), all forklifts must be inspected before being placed in service. Inspections must take place either daily, or after every shift if the forklifts are being used around the clock.
Forklift inspections must also take place in a safe environment away from hazards, and only by trained personnel in accordance with the manufacturer's instructions. The forks on a forklift must also be inspected for defects and damages, at least every 12 months or as soon as any defects are noticed.
The Pre-Operation Inspection
The pre-operation OSHA forklift inspection requirements are meant to be done without the engine or battery on and running, and to check for any damages that can affect safety.
The pre-start OSHA forklift inspection requirements should include the following items and systems, before starting the lift:
Fluid levels, including the oil, water, and hydraulic fluid
Leaks, cracks, or any other visible defect including hydraulic hoses and mast chains
Tire pressure and condition
Load backrest extension
Finger guards
Safety decals and nameplates
Operator manual
Operator compartment
All safety device, including the seat belt
If working with an electric forklift, the inspection should also include:
Cables and connectors or frayed or exposed wires
Battery restraints
Electrolyte levels
Hood latch
For internal combustion forklifts, the inspection should also include:
Engine oil
Brake reservoir
Engine coolant
Air filter
Belts and hoses
Radiator
Hood latch
Liquid propane forklifts must be inspected for these items:
Properly mounted tank
Pressure relief valve pointing up
Hose and connectors
Tank restraint brackets
Dents and cracks on the tank
Properly fitting tank to profile of truck
Leaks
The Operational Inspection
Once trained operators have finished the pre-operation inspection, they must perform an inspection with the engine running to meet all OSHA forklift inspection requirements:
Accelerator linkage
Inch control
Brakes
Steering
Drive control
Tilt control
Hoist and lowering control
Attachment control
Knowing When to Remove a Forklift from Service
According to OSHA forklift inspection requirements, forklifts that have any defects or need maintenance must be pulled from service and not operated. If you have any doubts about what defects or maintenance issues cause a forklift to be removed from service, consult with your safety supervisor. They can fully explain OSHA forklift inspection requirements, and how they impact forklift use.
If you notice any leaks, fire, or overheating, stop operating the forklift and immediately report the condition. These are hazards that can lead to serious accidents.

Penalties for Not Following OSHA Forklift Inspections
OSHA requirements for forklift inspections are in place for a reason – to keep everyone safe. If you fail to adhere to the rules for OSHA forklift inspections, your company is subject to severe fines and penalties.
For example, if a forklift driver is involved in an accident and OSHA proves you didn't follow OSHA forklift inspections, you could receive a fine exceeding $10,000! As of January 2019, OSHA announced their new fines and penalties, which include serious violations up to $13,260.
For "willful or repeated" violations, including OSHA requirements for forklift inspections, the fine is roughly ten times the amount of a serious violation: $132,598.
Simply put, can't afford to ignore OSHA forklift inspections.

Get Forklift Training from CertifyMe.net to Be an Expert in OSHA Forklift Inspection Requirements
OSHA instructs that only operators who have been properly trained can operate forklifts and perform forklift inspections.
Aspiring operators must complete a forklift training program that involves formal written instruction, video and interaction computer learning, practice training, and a skills evaluation. They don't specify how this training must be conducted, and luckily for you, that means that you can choose CertifyMe.net for the easiest and fastest OSHA-compliant training available.
Our OSHA forklift inspections training covers all of OSHA's requirements for forklift training, and teaches everything operators need to know to work with forklifts and perform inspections, including OSHA forklift inspection requirements.
We also offer an online platform that can be accessed from any device with an internet connection, at your own pace, and completed in only about one hour. That's right!
Sign up for one of our online forklift classes today and receive your certificate immediately upon completion! If you have any questions about forklift inspection requirements, or if you'd like to speak with our safety compliance consultants about OSHA forklift inspection requirements, give us a call at 1-888-699-4800. Thanks for considering CertifyMe.net for your OSHA forklift inspection requirements needs – we'll show you how to implement OSHA forklift inspections with our proven forklift training courses.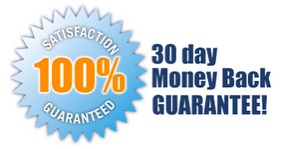 5 EASY STEPS!
Follow step-by-step instructions to get OSHA compliant!
This low-cost program can be completed anytime, anywhere!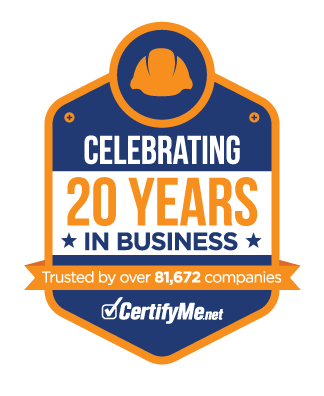 Get Started Now By Registering Your Company For Free!
FREE 3 Year Renewals
Instant Access 24/7
Print Your Proof of Training
OSHA Accepted Nationwide
*If you are an individual not currently employed by a company use your personal name in
the 'Company Name' field.