Portland Forklift Training and Certification
Portland covers more than 133 miles, with over 600,00 people residing in the beautiful city. There are a wide range of industries in the city that cater to the public's needs. Of these industries, forklift drivers are a necessary factor to how well companies are able to meet the communities' needs.
Speaking of financial stability – let's talk about Portland employers. If your company employs forklift drivers and there is an accident, OSHA will likely investigate. And if you don't have your employee training records up to date with forklift certification in Portland, you're subject to crippling fines and penalties.
The solution? CertifyMe.net. Our OSHA compliant courses are used by companies all over Oregon and the United States in general. Portland forklift certification is required by law. And our training courses will help you achieve OSHA compliance, thanks to our forklift certification in Portland. With affordable prices, lifetime support, in-house OSHA expertise and other benefits, it's no wonder we're the preferred forklift training partner for Portland-area employers.
If your company has training gaps and requires upgraded safety for forklift drivers, select from our Portland forklift certification courses today!

Why Get Forklift Training Portland?
By completing forklift training in Portland, Oregon, your company is OSHA compliance, whether you're involved with warehouses, construction, transportation, and more.
Each of these diverse industries rely on experienced and professional forklift operators to aid with the day-to-day tasks of maintaining the workflow of the companies. And it's the employer's responsibility to provide forklift certification in Portland. In addition, employers seek those with the necessary skills and certifications to reduce workplace injuries. 70 to 90 perfect of forklift injuries occur due to the lack of proper training and negligence. Employers need forklift operators who are able to reduce the risk for an injury.
Forklift Certification in Portland, Oregon
Oregon is among one of the top states seeking professionally trained forklift operators. By receiving your forklift training Portland, your employees are prepared to avoid accidents and adhere to OSHA safety training standards. It all starts with our Portland forklift certification. Employers are responsible for their employees' training. With CertifyMe.net, forklift certification in Portland is fast, affordable, and easy.
Additionally, here's a short list of the general positions employers are looking for in Portland:
Forklift Operator/Mechanic

Warehouse Worker

Warehouse Floor Manager

Retail Employee

Brewery Employee

Dock Worker

Construction Worker

Special Events Employee

And more!
The Type of Forklift Certification You Need
Before you look for just any type of Portland forklift certification, you need one that will properly qualify your employees for all types of forklift work. This type of training is a program that meets all of OSHA's requirements for forklift certification.
Our Portland forklift certification includes written instruction and testing, practical instruction, and a skills evaluation. It also covers both truck-related topics and workplace-related topics which include the following sub-categories:
Operational instructions and limitations

Forklift and automobile differences

Engine or motor operation

Steering and maneuvering

Visibility

Capacity and stability limits

Performing forklift inspections and maintenance

Refueling or battery re-charging

Operational hazards

Load manipulation and handling

Load stacking and unstacking

Working in pedestrian traffic

Navigating tight and closed spaces

Driving on ramps and slopes
OSHA also requires that all operators renew their training with a refresher training course at least every three years, or as soon as an accident occurs involving a forklift, the operator is caught performing unsafe practices, a new type of forklift will be used, or the work environment changes.

Fast, Easy, & Affordable Forklift Training Portland with CertifyMe.net
The forklift training Portland course from CertifyMe.net covers all of the OSHA requires listed above, including the components of the training itself, all necessary tests and quizzes, and all important topics. Students will not only be completely prepared to operate forklifts safely and prevent accidents, but they will be 100% OSHA-compliant. With our Portland forklift certification, your employees are better equipped to handle on-the-job hazards and much more.
But the best part is, all of this information doesn't come at the cost of inconvenience or hassle. Our forklift certification in Portland allows you to cater your training around your employees' schedule, achieving your certification in your own time and at your own pace. It can be accessed from any device with an internet connection and in only about one hour, on average.
Through the virtual school, you'll have hands-on and interactive classes to teach you how to safely and properly operate a forklift. Since our Portland forklift certification is completed online, your employees. You'll find course options in the following forklift topics:
Warehouse Forklifts, Classes 1, 4, 5

Pallet Jacks and Order Pickers, Classes 2, 3

Rough Terrain Forklifts, Class 7
When you purchase forklift training Portland with CertifyMe.net, you'll get both English and Spanish options, all necessary handouts and checklists, and free three-year refresher training for life! Our Portland forklift certification checks all the boxes!
Get started with your forklift certification in Portland today! Your company's safety is paramount, and OSHA audits and investigations represent one of the costliest expenses you'll ever face. Don't take chances with your safety – sign up for Portland forklift certification with CertifyMe.net today!
Upon completing your forklift training in Portland, employees can print out their credentials for human resource files. For any questions about our Portland forklift certification, give CertifyMe.net a call today at 1-888-699-4800. Thanks for visiting CertifyMe.net, the #1 provider of forklift certification in Portland. We look forward to handling your forklift training needs. Get started with your Portland forklift certification today!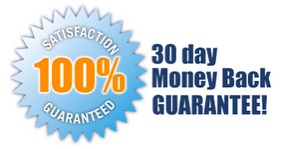 5 EASY STEPS!
Follow step-by-step instructions to get OSHA compliant!
This low-cost program can be completed anytime, anywhere!

Get Started Now By Registering Your Company For Free!
FREE 3 Year Renewals
Instant Access 24/7
Print Your Proof of Training
OSHA Accepted Nationwide
*If you are an individual not currently employed by a company use your personal name in
the 'Company Name' field.