Limited Time Offer! Free Covid-19 safety course with purchase of any Forklift or Aerial Lift Certification!
Access your free Covid-19 safety course in your members area once you have completed your purchase.

Get San Jose Certification and Forklift Training with CertifyMe.net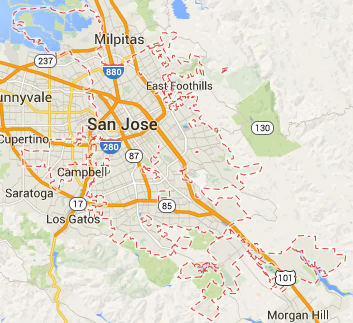 100% OSHA Compliance | Online Convenience | Get Your Employees Certified Today! 
Are you interested in achieving forklift certification in San Jose? With San Jose forklift certification, your company becomes OSHA compliance in no time.
Take advantage of everything CertifyMe.net has to offer, including:
Great prices
OSHA compliance training and evaluation
Insider's knowledge of OSHA safety rules
Outstanding customer support
All paperwork included
And much more
San Jose Forklift Certification Classes
San Jose's growing population includes nearby Silicon Valley and other Bay Area towns and cities. With  a diverse & robust local economy, employers need to have sufficient forklift certification in San Jose. With CertifyMe.net, you'll have all the tools and resources to improve safety, reduce accidents and give your forklift operators the safe working environment they deserve!
San Jose Forklift Certification Course Catalog
San Jose forklift certification packages starting at $59.95
Warehouse Forklifts – Class 1, 4 and 5 Forklift Certification – San Jose
✓ Class 1: Electric Motor Rider Trucks
✓ Class 4: Internal Combustion Engine Trucks – Cushion (Solid) Tires
✓ Class 5: Internal Combustion Engine Trucks – Pneumatic Tires
Learn more about our warehouse forklift course here 
Class 2 & 3 San Jose Forklift Certification – Electric Trucks
✓ Class 2: Electric Motor Narrow Aisle Trucks
✓ Class 3: Electric Motor Hand or Hand/Rider Trucks
Learn more about our pallet jack certification here
Rough Terrain Forklifts – Complete Certifications for Class 7 Forklift Certifications – San Jose Forklift Certification for Construction, Road Work & More
✓ Class 7: Electric and Internal Combustion Engine Tractors (includes Rough Terrain and construction lifts for San Jose)
Learn more about our rough terrain forklift course here.
Qualified Trainer/Evaluator Certification – San Jose Forklift Certification for just $149.00
Register your company and enjoy all the benefits of CertifyMe.net. You can't afford the cost of non-compliance when it comes to forklift certification in San Jose!

With CertifyMe forklift training classes in San Jose, your company can qualify operators all across the city. Featuring a diverse array of manufacturing warehouses, distribution centers, and local airports, San Jose employers relay on highly trained forklift operations to ensure the day-to-day tasks involving forklift operations run smoothly without injuries. It's not uncommon for employer negligence while operating a forklift to cause employee injuries. With as much as 90 percent of injuries caused by errors from forklift operations, employers in San Jose need someone they can depend on to reduce injuries, save the company money, and to comply with government regulations.
Look no further than CertifyMe.net for your San Jose forklift certification. Large companies in San Jose, such as Costco and HD Supply, who employs more than 15,000 associates, depend on forklift operators who abide by the California State Standards and Regulations for operating forklifts. With a developer recently purchasing 16 acres dedicated to a 300,000 square foot warehouse project, employment opportunities for forklift drivers will increase in the area along with the completion.
Forklift Certification in San Jose – Sign Up with CertifyMe.net Today!
No matter if you're looking for to hire workers in logistics, manufacturing warehouses, or construction, CertifyMe.net provides all the San Jose forklift certification you need, plus much more!
As a nationwide forklift certification company, CertifyMe offers virtual classrooms to help you receive your OSHA certified forklift certification. Complete the San Jose, CA forklift certification classes with CertifyMe to meet the growing demand for forklift operators in the area.
Learn more about forklift training and certification in other California cities. Register your company today with CertifyMe.net!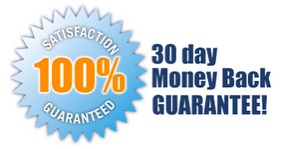 5 EASY STEPS!
Follow step-by-step instructions to get OSHA compliant!
This low-cost program can be completed anytime, anywhere!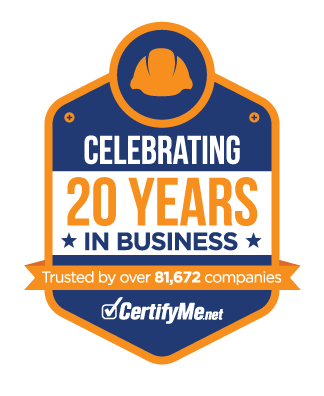 Get Started Now By Registering Your Company For Free!
FREE 3 Year Renewals
Instant Access 24/7
Print Your Proof of Training
OSHA Accepted Nationwide
*If you are an individual not currently employed by a company use your personal name in
the 'Company Name' field.