San Jose Forklift Training and Certification
Are you interested in achieving your forklift certification? By receiving your forklift training in San Jose, you'll add a valuable addition to your professional skills. With your certification, you'll become a more appealing employee for employers and new opportunities will come your way as you're specially trained to prevent injuries. Career prospects open in a number of industries if you hold a forklift certification, including warehousing, transportation, storage, and construction. If you're interested in achieving the benefits of a forklift certification in San Jose, CA, CertifyMe offers the vital training you need.
San Jose Forklift Training Classes
With CertifyMe forklift training classes in San Jose, you'll benefit from a number of employment prospects. With a bustling population of right under 1,000,000 residents, San Jose is home to thousands of businesses that depend on quality forklift operators. Featuring a diverse array of manufacturing warehouses, distribution centers, and local airports, San Jose employers relay on highly trained forklift operations to ensure the day-to-day tasks involving forklift operations run smoothly without injuries. It's not uncommon for employer negligence while operating a forklift to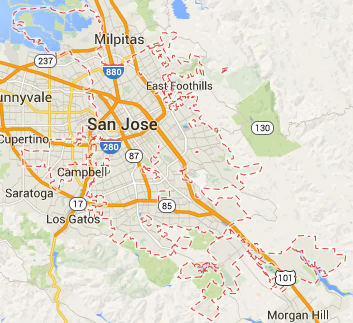 cause employee injuries. With as much as 90 percent of injuries caused by errors from forklift operations, employers in San Jose need someone they can depend on to reduce injuries, save the company money, and to comply with government regulations. By achieving your certification, you become that valuable employee companies relay on. Large companies in San Jose, like Global Fortune 500 Mail Freight Company, seek those who can benefit their company and the community with their professional skills. By receiving your forklift certification in San Jose, you'll not only find employment in the beautiful city, but you'll have more opportunities come your way. In addition to the year-round great weather, you'll achieve a higher income due to your qualifications. Large companies in San Jose, such as Costco and HD Supply, who employs more than 15,000 associates, depend on forklift operators who abide by the California State Standards and Regulations for operating forklifts. With a developer recently purchasing 16 acres dedicated to a 300,000 square foot warehouse project, employment opportunities for forklift drivers will increase in the area along with the completion. To stay in demand and to beat the competition for forklift operator positions, you'll need to receive your forklift training.
Where to Get Your Forklift Certification in San Jose
No matter if you're looking for a career in logistics, manufacturing warehouses, or construction, CertifyMe will help you receive the qualification you need. As a nationwide forklift certification company, CertifyMe offers virtual classrooms to help you receive your OSHA certified forklift certification. The online training allows you to learn how to safely operate a forklift from the comfort of your own home. After completing your test to become a forklift operator, you'll receive your official certification card. Complete the San Jose, CA forklift training classes with CertifyMe to meet the growing demand for forklift operators in the area. Don't miss out on a great opportunity to secure employment.
Learn more about forklift training and certification in other California cities.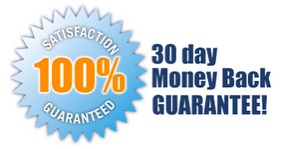 5 EASY STEPS!
Follow step-by-step instructions to get OSHA compliant!
This low-cost program can be completed anytime, anywhere!

Get Started Now By Registering Your Company For Free!
FREE 3 Year Renewals
Instant Access 24/7
Print Your Proof of Training
OSHA Accepted Nationwide
*If you are an individual not currently employed by a company use your personal name in
the 'Company Name' field.