California Forklift Certification and Training

For companies holding a California forklift certification, there is a high likelihood they have a safe work environment, with everything running smoothly. With CertifyMe.net by your side, you'll receive the training and forklift certification in California you need to acquire and maintain OSHA compliance.
If you're an employer of forklift operators in California, it's important for you to look into the proper California forklift certification cards your drivers need. Obtaining a California forklift license is an important part of any safety program – and it's the law!
Sign up with our California forklift certification programs today!

Requirements for Employers of California Forklift Operators
While it may be the operator who needs to complete the training and be certified, it is an employer's duty to supply this training and ensure all forklift drivers have an up-to-date California forklift certification. If you have employees operating forklifts for your California business, you need to make sure you are following all laws and regulations concerning training and forklift certification in California.
Here are OSHA's regulations for forklift certification in California:
Employers must confirm that all employees who operate forklifts are competent to operate them safely following the successful completion of training.
California forklift certification must involve formal written instruction, practical training, and a skills evaluation to qualify employees for their certification cards.
Training content must include truck and workplace related topics.
Once forklift certification in California is valid, refresher training is required at least every three years, or sooner if an operator is caught performing unsafe practices, is involved in an accident or near-miss, or the environment or type of forklift being used has changed.
With that being said, it would be best and most convenient to find a forklift training program that covers all of these requirements. Luckily, CertifyMe.net has you covered.
Why You Should Choose CertifyMe.net for Online California Forklift Certification
Whether you're moving cargo, construction materials, or helping in a warehouse, your forklift certification in California will provide you with a great future. In addition to a stable and thriving career, you'll enjoy the great weather, famous landmarks, and an abundance of opportunities for both your professional and personal life. No matter if you're heading to the beautiful coast of Southern California or the breathtaking mountains of Northern California, a forklift certification with CertifyMe.net opens the door to a whole new potential.
If you're an employer in California who hires forklift operators, it is only in your and your business' best interest to ensure all operators are trained and certified with an OSHA-compliant certification. The forklift courses from CertifyMe.net are completely compliant with all OSHA regulations and teach drivers everything they need to know to operate forklifts safely and properly.
Besides providing all the information you or your workplace needs, our forklift certification in California program comes with some amazing benefits:
Easily complete the requirements for a California forklift certification around your own schedule.
Complete forklift certification in California from home, work, or anyplace you have an internet connection.
Compatibility throughout California and the U.S. With your California forklift license, you can get a forklift driving job anywhere in California, or across the United States. CertifyMe.net training is good throughout the United States.
Skip the costly expenses of traveling to an offsite facility, paying an instructor, and covering employees' travel costs and time-off.
Save thousands of dollars in the future by preventing injuries and equipment damage.
Better on the job efficiency. Sure, our training will help you become a safer forklift driver. But you'll also become a more skilled driver, too!
Avoid fines from OSHA that can reach into the $100,000's and stay on their good side
Print operator cards immediately after completion of the program
Receive free certification renewals for life!
English and Spanish language courses. For a state like California, that's an immense benefit! All of our forklift certification in California is available in both languages.
Take hold of your future with forklift certification in California with CertifyMe.net. For questions about California forklift certification, give CertifyMe.net a call today at 1-888-699-4800.
Learn more about forklift training and certification in these California cities: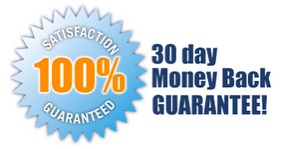 5 EASY STEPS!
Follow step-by-step instructions to get OSHA compliant!
This low-cost program can be completed anytime, anywhere!

Get Started Now By Registering Your Company For Free!
FREE 3 Year Renewals
Instant Access 24/7
Print Your Proof of Training
OSHA Accepted Nationwide
*If you are an individual not currently employed by a company use your personal name in
the 'Company Name' field.