Limited Time Offer! Free Covid-19 safety course with purchase of any Forklift or Aerial Lift Certification!
Access your free Covid-19 safety course in your members area once you have completed your purchase.

Get Anaheim Forklift Training and Certification for Your Company
Do you need forklift certification in Anaheim? Sign up today with CertifyMe.net for OSHA compliant training.
If you're an employer who hires forklift operators in Anaheim, you want to maintain a safe environment for your workers and others. With forklift certification from CertifyMe.net, you can be assured that your workers have the training they need. Our training allows you to receive the certification you require to be in compliance with OSHA.
When you sign up for forklift training in Anaheim with our certification programs, you enjoy these benefits:
OSHA compliance
Free training for renewals
Affordable pricing
Access online anytime – all that's necessary is an internet connection
Outstanding customer service
And even more
Pricing for Forklift Certification in Anaheim Courses
Each individual course starts at $59.95, so get your Anaheim forklift certification today!
Class 1, Class 4 and Class 5 Warehouse Forklifts – Forklift Certification in Albuquerque
✓ Class 1: Electric Motor Rider Trucks
✓ Class 4: Internal Combustion Engine Trucks – Cushion (Solid) Tires
✓ Class 5: Internal Combustion Engine Trucks – Pneumatic Tires
You can use this course for every level of worker – beginners and experienced drivers.
Learn more about our warehouse forklift course here.
Pallet Jacks & Order Pickers – Class 2 & 3 Forklift Certifications in Anaheim
Get Certification for Warehouses and Distribution Centers!
✓ Class 2: Electric Motor Narrow Aisle Trucks
✓ Class 3: Electric Motor Hand or Hand/Rider Trucks
Learn more about our pallet jack certification here.
Rough Terrain and Construction Forklifts – Class 7 Forklift Certification in Anaheim
✓ Class 7: Electric and Internal Combustion Engine Tractors
Learn more about our rough terrain forklift course here.
Qualified Trainer/Evaluator Certification – Anaheim Forklift Certification for just $149.00

Why Get Anaheim Forklift Certification?
It is the employer's responsibility to ensure that any worker operating a forklift have the necessary training and be certified to meet OSHA requirements. If you have forklift operators in your warehouse, distribution center, or other areas of your business, you need to ensure you're following the laws for certification and training in Anaheim.
Employers have the obligation to confirm that all employees have the skills to operate the forklift safely after being trained. Proper training includes written instructions as well as practical training along with an evaluation of skills before workers can be certified. Once certification has been completed, the worker must have refresher training every three years.
Sign Up for Forklift Certification in Anaheim Today!
Anaheim is a busy city in California with a need for forklift drivers in many areas. From retail stores to manufacturing businesses and warehouses, forklift operators allow for the easy movement of products, supplies, and materials. If your Anaheim business hires forklift operators, you need a program that provides certification and training to ensure they have the skills they need for a safe workplace.
You'll find it easy to get certified with CertifyMe.net for forklift certification in Anaheim, CA. Choose your course after registering and receive free renewal training and lifetime support. Get started today with CertifyMe for your Anaheim forklift certification or call us at (888)-699-4800.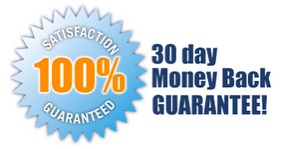 5 EASY STEPS!
Follow step-by-step instructions to get OSHA compliant!
This low-cost program can be completed anytime, anywhere!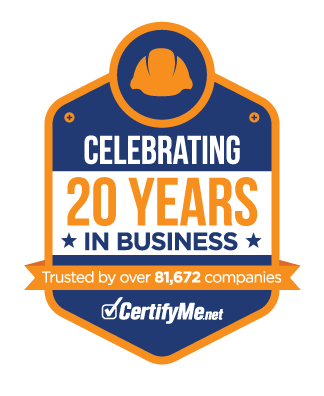 Get Started Now By Registering Your Company For Free!
FREE 3 Year Renewals
Instant Access 24/7
Print Your Proof of Training
OSHA Accepted Nationwide
*If you are an individual not currently employed by a company use your personal name in
the 'Company Name' field.