Sacramento Forklift Training and Certification
Get Your Forklift Operator Card in Sacramento Today!
In addition to a wealth of major tech companies, Sacramento is renowned for its manufacturing industry. Several multi-billion dollar enterprises in Sacramento concentrate on producing computer parts, medical equipment, mining equipment, and other technological tools. This area also has an abundant production of dairy products, feeds, meat, brick and clay products which is great for those with forklift training and certification in Sacramento. Their deep water port is a significant West Coast dock for many local and international cargo ships. Because of the diversity in its economy, Sacramento has become one of the fastest growing employment zones in the state of California – particularly for those who have forklift training. Sacramento is a beautiful town to live and work in with many employment opportunities available right now.

Such mass production facilities lead to great opportunities for those looking for forklift operator jobs. There are a ton of employers always looking to hire – and with the right training, success in Sacramento is there for the taking! Learn more about our online forklift school.
OSHA Approved Forklift Certification in Sacramento, CA
The industrial scene in Sacramento provides many job opportunities for forklift drivers with forklift certification. Sacramento-based Saia Inc., a freight carrier company that facilitates intrastate to international cargo transportation, is always open to hiring forklift drivers for their growing business. Their office is located near Elkmont Way at Elk Grove, California. For more information, you can also visit their career page to check the job availability.
Another promising employer looking for skilled forklift drivers is HNI Corporation. HNI hires many forklift drivers with forklift certification. Sacramento's Reed Avenue branch of HNI is known as the world's second-largest furniture manufacturing company. HNI is a principal marketer of gas and wood-burning fireplaces in the US. You can look through their employment page to check for job vacancies in your area or inquire directly at their offices.
Sacramento's food industry is also in frequent need for forklift drivers with forklift certification. Sacramento-based Blue Diamond Growers is a popular provider of California almonds nationwide – they even have offices abroad! You can directly apply through their website.
You may also be interested in Mondel?z International, Inc.. This multinational confectionery, food and beverage corporation, is best known internationally for their snacking and food brands such as Kraft Foods and Monde – and they're hiring drivers with forklift certification in Sacramento. Here's a link to their website.
Lastly, Nestle Waters North America is a known distributor and producer of various brands of water in the nation and across the continent. You may have had a bottle of Nestle water at some point – it's a fairly popular brand sold at Wal-Marts and most grocery stores. Nestle Waters is hiring forklift drivers for their plant who have the proper forklift training. Sacramento's Nestle office provides good benefits and pay.
Get OSHA Approved Certified Forklift Training & Certification
Drivers who have forklift training in Sacramento are always in need. You should make sure you're certified before applying to these positions – especially when applying for big companies who are typically looking for those with forklift certification. Sacramento is a big town with tons of employment opportunity, but it's important to know that getting a forklift certification is showing your employers that you are a competent and capable operator. Higher paid jobs are typically given to those with forklift training in official classes. Sacramento employers are no exception.
To get your forklift certification in Sacramento, visit Certifyme.net and take advantage of the fastest way to get certified. Investing in your career is investing in your future, so get certified now! Learn how to get forklift certification.
Sacramento isn't the only great city in California to get forklift training. Learn about forklift training in other California cities.
Easy and Convenient Training Today!
We have created our training to provide students with exactly the right info they need for their specific position, in the most convenient method possible. Our training takes roughly 60-90 minutes to complete, and is all online and can be accessed wherever you have a computer and internet access. Once you've passed the online portion, one of your fellow, experienced employees will watch you as you complete the practical skills test using the information taught, and you'll have a certificate of completion that very same day!
We offer three main classes for forklift training in Sacramento and they are all equipment-specific, so you can take the class you need, and not waste time with training for what you don't:
Warehouse Forklifts
Class 1: Electric Motor Rider Trucks
Class 4: Internal Combustion Engine Trucks with Cushion Tires
Class 5: Internal Combustion Engine Trucks with Pneumatic Tires
Pallet Jacks and Order Pickers
Class 2: Electric Motor Narrow Aisle Trucks
Class 3: Electric Motor Hand or Hand/Rider Trucks
Rough Terrain Forklifts
Class 7: Electric and Internal Combustion Engine Tractors
All of our classes are available in Spanish, offering the most comprehensive Sacramento forklift training and certification around.
Why Do You Need Forklift Training in Sacramento?
You've learned that many jobs require Sacramento forklift certification and that it is easy and affordable to receive thanks to CertifyMe.net, but why do you need it? Are there practical reasons and benefits to completing forklift training in Sacramento? If you're still on the fence about investing in our forklift program and are wondering if it is something that employers actually look for, keep reading to learn why this education is so important:
Forklift certification in Sacramento reduces injuries and fatalities on work sites.
Workers with proper training improve their overall productivity and increase the overall efficiency of their workplace.
Forklift training reduces liability and equipment costs.
OSHA-compliant certification reduces the risk of costly fines.
Forklift certification teaches workers how to inspect and maintain the equipment, which saves employers money and time due to less frequent repairs.
Workers with Sacramento forklift training are the most successful at completing construction jobs the right way and on time.
Investing in the Sacramento forklift training program with CertifyMe.net is not only an investment in your career and your city but also in yourself. Sign up today!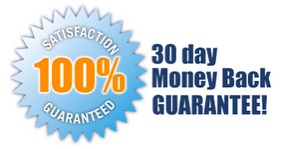 5 EASY STEPS!
Follow step-by-step instructions to get OSHA compliant!
This low-cost program can be completed anytime, anywhere!

Get Started Now By Registering Your Company For Free!
FREE 3 Year Renewals
Instant Access 24/7
Print Your Proof of Training
OSHA Accepted Nationwide
*If you are an individual not currently employed by a company use your personal name in
the 'Company Name' field.