Limited Time Offer! Free Covid-19 safety course with purchase of any Forklift or Aerial Lift Certification!
Access your free Covid-19 safety course in your members area once you have completed your purchase.

Get Stockton Forklift Training and Certification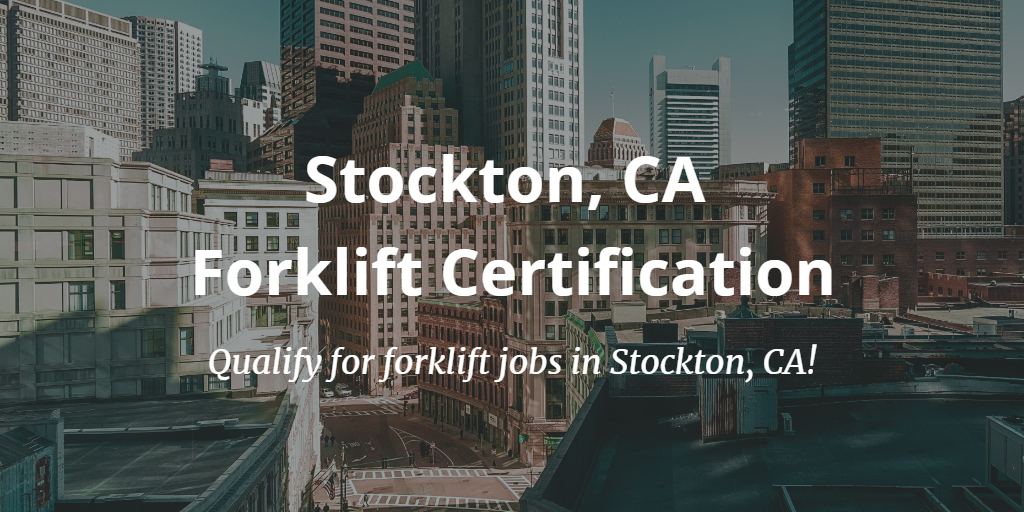 Complete Easy, Online, OSHA Accepted Nationwide Forklift Certification in an Hour or Less – Perfect for Your Company's Stockton Forklift Certification Needs
CertifyMe.net is the premier provider of Stockton forklift certification. We have a great selection of courses for your employees, and they're all affordably priced. Don't take chances with OSHA audits; if your company has an on-the-job injury or accident, OSHA will demand employee training records and associated paperwork.
If you have forklift certification in Stockton, it's all taken care of. Experience the peace of mind and superior safety that come with thorough training – sign up with CertifyMe.net for your Stockton forklift certification!
With so many forklift operators required in the Stockton area and throughout San Joaquin County, it helps to have the most up-to-date, OSHA approved forklift training for your company. CertifyMe.net has six different forklift certification courses in Stockton, CA. Classes 1, 4, and 5 are for standard forklifts, while classes 2 & 3 review important safety concepts regarding pallet jacks and similar equipment. Class 7 provides heavy-duty forklift training in Stockton, CA.
Our Stockton forklift certification includes:
Full lifetime support
The pedigree of one of the most popular online training resources
Complete paperwork for all forklift operators
Free renewal training
Online convenience
And much more
Stockton is home to the largest inland seaport in California and surrounded by a rich agricultural area, Stockton continues its promising growth. Large employers in the Stockton area cover a wide range of industries, including electronics, aerospace, food, education, distribution, automotive, and building products, to name a few. For companies with OSHA compliant forklift certification, they don't have to worry about liability or poor safety practices.
Stockton offers a bounty of shipping and storage facilities, and they all require forklift certification in Stockton. Our Stockton forklift certification also benefits individual workers and companies. Forklift certification is always in demand for jobs in their warehouse and distribution center.
Course Pricing and Information
Regular Stockton forklift certification packages are only $59.95!
Warehouse Forklifts – Forklift Certification for Stockton – Class 1, 4 and 5 Forklifts
Stockton forklift certification for warehouse lifts
Class 1: Electric Motor Rider Trucks
Class 4: Internal Combustion Engine Trucks – Cushion (Solid) Tires
Class 5: Internal Combustion Engine Trucks – Pneumatic Tires
Learn more about our warehouse forklift course here 
Pallet Jacks & Order Pickers – Stockton Class 2 & 3 Forklift Certification
Class 2: Electric Motor Narrow Aisle Trucks
Class 3: Electric Motor Hand or Hand/Rider Trucks
Learn more about our pallet jack certification here
Rough Terrain Forklifts – Full Class 7 Forklift Certification in Stockton
Class 7: Electric and Internal Combustion Engine Tractors (great for Stockton forklift certification in the construction field)
Learn more about our rough terrain forklift course here.
Qualified Trainer/Evaluator Certification – Stockton Forklift Certification: only $149.00 for in-house expertise!
Bilingual Stockton forklift certification is critical for Stockton companies, so all of our forklift certification in Stockton is readily available in English and Spanish!
Register your company today with CertifyMe.net!
All of these Stockton forklift certification and training classes are available online and can be taken at any time!
And don't forget our popular Train the Trainer course – this exclusive class gives any forklift operator in Stockton, CA, the ability to become their company's primary OSHA training resource. It's one of our most popular classes for forklift certification in Stockton.

Where to Get Forklift Certification in Stockton, CA
If you have a solid internet connection and some extra time, have your employees take our forklift certification in Stockton during their spare time. Many of our customers complete their Stockton forklift certification in just one hour!
Once your company has forklift certification in Stockton, you'll have a safer working environment for all employees – forklift operators, pedestrians, and others.
Those are only a few of the companies in Stockton. With California's growing economy, the Central Valley's surging economic output, and a positive outlook for San Joaquin County, the future looks bright for the entire region. Ensure the safety outlook is just as promising – get your employees signed up for Stockton forklift certification today!  Don't skip on safety – it always pays (literally) to enhance your credentials. With our forklift certification in Stockton, CA, your company will become compliant and be a better place to work every day!
CertifyMe.net Offers Forklift Certification in Stockton, CA
Whether your company needs Stockton forklift certification right away, or you're not sure about existing gaps in training, getting certified with our Stockton forklift training program is the best place to start.
Jumpstart your safety program, earn a better reputation in the community, and meet all OSHA training requirements with forklift certification in Stockton, CA.
Learn more about forklift training in California!
Get signed up today with our Stockton forklift certification! For any questions about our OSHA forklift training packages in Stockton and surrounding communities, call CertifyMe.net at 1-888-699-4800.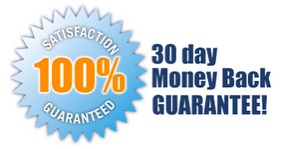 5 EASY STEPS!
Follow step-by-step instructions to get OSHA compliant!
This low-cost program can be completed anytime, anywhere!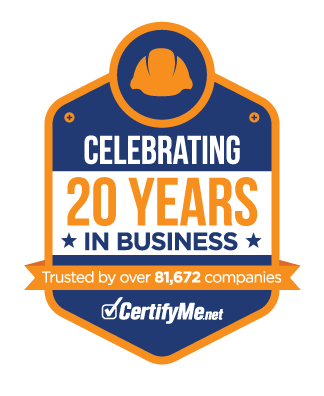 Get Started Now By Registering Your Company For Free!
FREE 3 Year Renewals
Instant Access 24/7
Print Your Proof of Training
OSHA Accepted Nationwide
*If you are an individual not currently employed by a company use your personal name in
the 'Company Name' field.