San Diego Forklift Training and Certification

Complete Easy, Online, OSHA Compliant Forklift Certification in an Hour or Less
San Diego's strategic location on the U.S. west coast makes it a highly active industrial market. As the largest city in San Diego County and one of the biggest population centers in all of California, San Diego features a growing commerce sector, particularly as it relates to manufacturing, distribution, communications, national defense and other economic sectors.
If you're a San Diego-area employer and need to get your workers San Diego forklift certification, CertifyMe.net is your best option for affordable, on-point, OSHA compliant training. We offer affordable prices, convenient access, and lifetime support.
OSHA requires that all San Diego employers provide training for their forklift drivers. It's against the law to have anyone operate a powered industrial truck without a San Diego forklift certification. CertifyMe.net takes the hassle and headaches out of OSHA compliance. With our online access and easy-to-understand training content, we'll take care of your forklift certification in San Diego.

Register your company today and experience the difference with CertifyMe.net! No other company takes care of your San Diego forklift certification for less time and money!
Why Forklift Certification in San Diego?
CertifyMe.net is proud to offer forklift certification in San Diego – a beautiful city right on the sparkling coast of the Pacific! Getting online forklift training San Diego certainly has its benefits above other cities due to its great weather and year-round steady work. Whether you're an employee or employer in a forklift-related industry, investing in the right forklift training is one of the best decisions you can make.
Forklift Employers in San Diego
If you're involved in hiring forklift drivers, CertifyMe.net provides all the tools and resources to ensure OSHA compliance. You can't afford to NOT have a forklift safety training program. With expensive OSHA fines and penalties from audits, lack of employee training records are a big reason for non-compliance.
Get your San Diego company's safety program up to speed – call CertifyMe.net today at 1-888-699-4800. Our forklift certification in San Diego and related courses can be taken anywhere, anytime. All you need is a reliable internet connection and some extra time. Once your employees are done with their forklift certification in San Diego and complete a skills evaluation test (conducted by the employer), you can print their forklift cards – no waiting around, no lost productivity! That just one advantage of our San Diego forklift certification!
Forklift Certification San Diego Requirements for Employers
As an employer of forklift operators in San Diego, it is vital for your business to follow and remain compliant with OSHA laws and standards. Doing so not only protects you against fines and legalities, but it also ensures you're using the safest practices, since the administration focuses on the most up-to-date workplace safety.
According to OSHA, it is your responsibility as an employer to provide a safe workplace free of hazards and to ensure all of your forklift drivers are trained and have their forklift certification in San Diego before being allowed behind the wheel. It is your duty to ensure proper training takes place and to confirm that all trained operators are competent to operate forklifts safely.
Do you have the internal resources to handle this? Probably not – that's why many firms turn to CertifyMe.net for their forklift certification in San Diego.
It is also your job to provide formal instruction for forklift certification in San Diego, including in-person practice, and an evaluation led by a qualified instructor to determine the readiness of your employees.
Once forklift training San Diego is complete, which often only takes two hours from start to finish, you can print all the operator certificate cards and get your employees started operating forklifts.
Pick the Forklift Training San Diego You Need
If you're ready to complete your forklift certification San Diego and qualify for the best forklift jobs San Diego, you need to choose the best type of forklift training that suits your aspiring career and your wallet.
Choose the exact type of forklift class you need:
To operate an electric motor riding truck, or an internal combustion engine truck with either solid tires or pneumatic tires, you need the Warehouse Forklifts San Diego forklift certification
To operate an electric motor narrow aisle truck, or an electric motor hand or hand/rider truck, the Pallet Jacks and Order Pickers forklift certification in San Diego class is right for you.
To operate a construction truck, machinery for the docks and yards, timber forestry, or builder's merchants, you should look into the Rough Terrain Forklifts
Costing only $50 per class and with free renewals for life, San Diego forklift certification and training from our online forklift training school in San Diego couldn't get any easier or more affordable. Bring this information to your boss and let them know how much they can benefit from getting you certified with your forklift certification in San Diego. Each course can be accessed on any device with an internet connection, 24/7. That means you can complete your training and be ready for your career tomorrow!

Easy & Affordable Online Forklift Certification San Diego from CertifyMe.net – Get Your San Diego forklift certification Today!
The benefits of forklift certification in San Diego go the other way, as well. From an employer's point of view, having a full staff of OSHA compliant forklift drivers helps reduce liability, increase day to day safety and offers a peace of mind that's hard to put a price tag on!
CertifyMe.net specializes in OSHA-compliant San Diego forklift certification, along with other cities throughout California and the United States. Sign up for our training, and it'll travel with you, wherever you go. This flexible, affordable training makes CertifyMe.net a preferred safety partner for companies all over the United States, including those in the San Diego metro area.
Call us today at (888) 699-4800 or visit our contact page to see how we can help. Get started with your forklift certification in San Diego today – sign up with CertifyMe.net!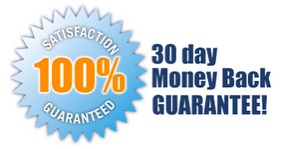 5 EASY STEPS!
Follow step-by-step instructions to get OSHA compliant!
This low-cost program can be completed anytime, anywhere!

Get Started Now By Registering Your Company For Free!
FREE 3 Year Renewals
Instant Access 24/7
Print Your Proof of Training
OSHA Accepted Nationwide
*If you are an individual not currently employed by a company use your personal name in
the 'Company Name' field.