San Diego Forklift Training and Certification
San Diego Forklift Training Can Get you Ahead!
Curious about San Diego forklift training options? Here's some insight to get you started!
CertifyMe.net is proud to offer forklift certification in San Diego – a beautiful city right on the sparkling coast of the Pacific! Getting online forklift training in San Diego certainly has its benefits above other cities due to its great weather and year-round steady work. One of the best things about having forklift certification, whether you live in San Diego or anywhere else, is increasing your safety in a job that changes on a daily basis. So whether you're an employee or employer in a forklift-related industry, investing in the right forklift training is one of the best decisions you can make.
If you want to make San Diego your home and open the door to higher paying job opportunities, approach your employer and tell them you want to receive your San Diego forklift certification.

San Diego Forklift Certification Requirements for Employers
As an employer of forklift operators in San Diego, it is vital for your business to follow and remain compliant with OSHA laws and standards. Doing so not only protects you against fines and legalities, but it also ensures you're using the safest practices, since the administration focuses on the most up-to-date workplace safety.
According to OSHA, it is your responsibility as an employer to provide a safe workplace free of hazards, and to ensure all of your forklift drivers are trained and have their forklift certification in San Diego before being allowed behind the wheel. It is your duty to ensure proper training takes place and to confirm that all trained operators are competent to operate forklifts safely.
It is also your job to provide formal instruction, in-person practice, and an evaluation led by a qualified instructor to determine the readiness of your employees.
Once this training is complete, which often only takes two hours from start to finish, you can print all the operator certificate cards and get your employees started operating forklifts.
Forklift Training for Every Type of Forklift You Need
If you're ready to complete your forklift certification in San Diego and jump start your new career, you won't find an easier, faster, or more affordable way to certify. Our training starts with an online portion that can be completed on any computer you have access to, 7 days a week, all year round, and in about an hour to ninety minutes. In other words, during the work week on a lunch break, you can become a certified forklift operator! Your employer will love that!
If you're ready to log in and complete the online portion but aren't sure of which forklift training in San Diego is right for you, keep reading for an explanation and prices for our three main courses and who they're each for:
To operate an electric motor riding truck, or an internal combustion engine truck with either solid tires or pneumatic tires, you need the Warehouse Forklifts
To operate an electric motor narrow aisle truck, or an electric motor hand or hand/rider truck, the Pallet Jacks and Order Pickers class is right for you.
To operate a construction truck, machinery for the docks and yards, timber forestry, or builder's merchants, you should look into the Rough Terrain Forklifts
Costing only $50 per class and with free renewals for life, San Diego forklift certification and training couldn't get any easier or more affordable for employers. Bring this information to your boss and let them know how much they can benefit from getting you certified with your forklift certification in San Diego.
San Diego Forklift Training Gets you Hired!
So, who's hiring employees with forklift certification in San Diego from a forklift school? One of the most satisfying forklift jobs in San Diego is working for a brewery like The Stone Brewing Company on Citracado Parkway. Beer-lovers all over the world are crazy about Stone beers so, if you have forklift training in San Diego, you can help keep thirsty beer drinkers happy thousands of miles away.
Those with San Diego forklift certification credentials might also want to check out San Diego Forklift. This Olive Street company is consistently looking for employees who have experience with forklift training in San Diego who can repair machines as needed. Their careers page features a picture of a broken forklift and asks the question – "could you repair this forklift?". With the right forklift training San Diego will be a rewarding place to live.
If you dig rugged terrain forklifts and you have forklift certification, the Port of San Diego may have the right job for you. The maritime environment is very challenging, so employers in this area are always on the lookout for men and women who already have forklift certification in San Diego. This gives you an edge over applicants who do not have their San Diego forklift certification.
According to A Magazine, Destination Concepts is one of the 10 coolest places to work. Also on A's top 10 list is MI Technologies, involved in things like web analysis and logistics. Don't like computers? No problem. Logistics means moving stuff, and moving stuff means forklift jobs in San Diego!
Forklift workers can also find work at the University of California at San Diego, the U.S. Navy, city or county government, San Diego Unified School District or at one of the many health companies that are springing up all over the area.
If you're an employer, then you're already providing your employees and future employees with a great work environment and awesome benefits. It's time you take care of your business and provide some extra protection against accidents and unwanted costs. San Diego forklift certification is the best way you can reduce the number of accidents in your workplace, and prevent injuries, fatalities, and equipment damage.
San Diego Forklift Certification Jobs
If you're looking to get outside the typical city or urban work environment, Dream Pools and Spas of San Diego, Inc. is also a regular employer of those with forklift certification in the San Diego area. Those with Certifyme.net forklift certification in San Diego county have the tools and the knowledge needed to help this company execute complicated ground digs that could result in someone's dream pool.
The jobs that you see here are by no means meant to be an exhaustive list of all the forklift related jobs in San Diego. Learn where to get forklift certification.
Forklift Employers in San Diego

Some of the top employers hiring forklift operators in San Diego include Hawthorne Lift Systems, Brady Company / San Diego, Sundt, McCarthy, Gilbaneco, Lars Remodeling & Design.
Companies both large and small need the same type of San Diego forklift certification for their employees. Forklift certification is the key to preventing accidents and OSHA fines that can devastate bottom lines and timelines. If you're as aspiring operator wanting to land a forklift job at a top company, bring this information to the prospective employer and let them know you take your job and their business seriously.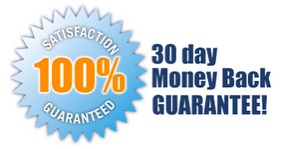 5 EASY STEPS!
Follow step-by-step instructions to get OSHA compliant!
This low-cost program can be completed anytime, anywhere!

Get Started Now By Registering Your Company For Free!
FREE 3 Year Renewals
Instant Access 24/7
Print Your Proof of Training
OSHA Accepted Nationwide
*If you are an individual not currently employed by a company use your personal name in
the 'Company Name' field.