Limited Time Offer! Free Covid-19 safety course with purchase of any Forklift or Aerial Lift Certification!
Access your free Covid-19 safety course in your members area once you have completed your purchase.

What the Future Forklift Industry Has in Store
Posted by: admin on January 18, 2022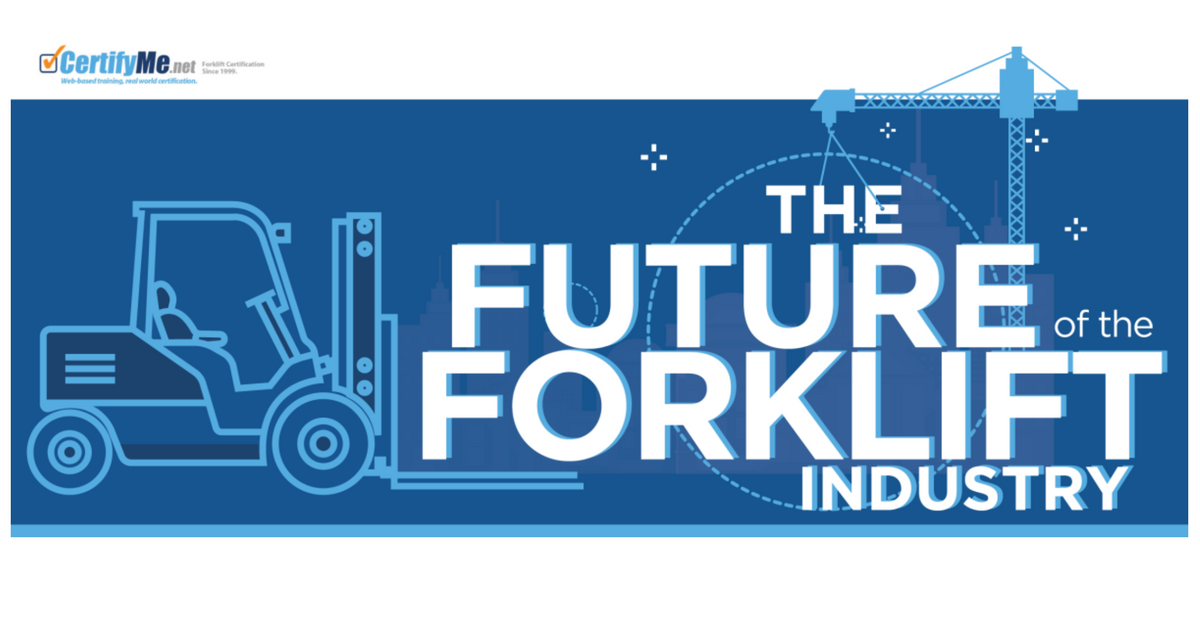 The current state of the forklift industry looks bright. While some insiders have (largely overblown) fears and concerns about automation and robots, current and future forklift operators have nothing to worry about. The manufacturing, mining, distribution and construction industries – just to name a few – remain as busy as ever, and growth in those areas is expected to continue well into the next decade.
Whenever those four business sectors (construction, mining, manufacturing & distribution) are productive, that's great news for anyone involved in the forklift industry, including forklift drivers! So right now, the forklift industry is strong.
But what about the future of the forklift industry? Here's a closer look.

What Will Future Forklift Use Look Like? 
Gazing into our crystal ball, we obviously can't predict everything that's going to happen with 100% certainty. However, our team here at CertifyMe.net looked into this subject recently, and we came up with some interesting data regarding the future of the forklift industry.
We approached this from three different angles, each of which are important to both the present and future of anyone who works with forklifts:
Robots and Self-Driving Forklifts: Many forklift drivers are concerned with the advancement of robotics technology, specifically how robots might end up replacing human jobs.
Automation: As factories and workplaces become more efficient with automated processes, forklift drivers are worried that their unique role might be at risk. We looked at this issue from a data-driven perspective, and we're happy to report it's not all bad news!
Employee Outlook: Will forklift driving jobs still be in demand years down the road? Our research team has revealed some promising data, so keep reading!

Electric Forklifts: Businesses may increasingly choose electric forklifts over diesel- and propane-powered varieties.
CertifyMe.net, the leader in online OSHA-compliant forklift training courses, believes the future is bright for forklift drivers and others involved (directly or indirectly) with the forklift industry.
Share this Image On Your Site
The Limitations of Self-Driving Forklifts
If you talk to anyone in the forklift industry, it's hard to ignore the subject of self-driving forklifts. Whether it's scary worker replacement stories or news about new technology for forklift driving jobs – even in the service industry – there has been a mini-panic of late involving self-driving vehicles and the forklift jobs forecast.
Thankfully, many experts don't think that widespread use of robots and self-driving vehicles in industries where forklifts are used – namely, distribution and construction – means that forklift drivers will be replaced anytime soon. In fact, a recent study from the economics department at New York University shows that most of the concerns about robotics aren't justified.Plus, some of the advancements in robotics are designed to improve forklift driving functions – not replace jobs! From our vantage point, forklift driving jobs aren't under immediate threat from a mass infusion of robots or self-driving forklift technology in the workplace.
The Potential of Lithium Powered Forklift Technology
Increased demand for products and goods has seen warehouse managers adopt new forklift technology to deliver on deadlines. Many are turning to lithium powered forklift batteries to maximize efficiency. Their high energy density and quick recharge time means that a single battery can reduce idle time and accommodate multiple shifts. What's more, forklifts that run on lithium batteries don't see a deterioration in power as the battery starts to run down. 
Longevity matters, too; lithium batteries can be recharged as many as 4,500 times. This means a better return on investment, even if the initial cost is higher than for traditional batteries. The high density and quick recharge time essentially eliminates the need for a second charging battery, allowing warehouses to reduce their footprint and dedicate that space to more freight. Future forklift operators will likely see a greater reliance on this incredible technology. 
Smarter Braking, Safer Workplaces
A forklift's ability to quickly stop is crucial to the overall safety of the workplace. New forklift technology is being developed to ensure that these vehicles can brake faster, smarter, and more smoothly. Hydraulic valves create less wear and tear, leading to longer lives and fewer breakages. New sensors can even detect when a hazard appears, automatically slowing the lift and coming to a safe stop. 
These advances in forklifts make the warehouse setting safer for everyone. For instance, by making it easier to take a turn at speed, forklift accidents are less likely. Workers won't become injured and put out of work, and productivity rates can remain steady. Decreased accident rates also mean fewer forklift repairs. 

Get the Best OSHA Training with CertifyMe.net
For today and into the future, the forklift jobs market will remain as competitive as ever. While nobody knows exactly what tomorrow has in store, you can count on future forklift operator opportunities to be robust and in-demand. To give your job prospects an advantage over other candidates, we recommend CertifyMe.net for all of your training requirements. Our proven, effective training methods are ideal for rookie drivers, veteran forklift drivers and everyone in between. If you'd like to give yourself the best possible chance to get a forklift driving job – and keep it for years to come – please contact us online or call our OSHA forklift training experts today at (888) 699-4800.
Welcome to CertifyMe.net
CertifyMe.net has offered online forklift certification since 1999. With Our Convenient online program. your employess can earn their certification in an hour or less.
Browse Online Certifications:
This low-cost program can be compeleted anytime, anywhere!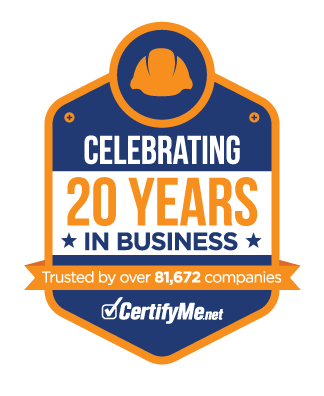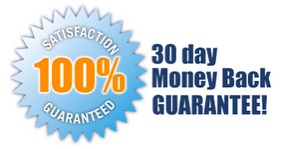 Connect with Us


Get Started Now By Registering Your Company For Free!
FREE 3 Year Renewals
Instant Access 24/7
Print Your Proof of Training
OSHA Accepted Nationwide
*If you are an individual not currently employed by a company use your personal name in
the 'Company Name' field.