Long Beach Forklift Certification
Long Beach Forklift Certification and Training – Why Forklift Certification in Long Beach is Important
Home to one of the busiest seaports on the planet, Long Beach offers the most ideal strategic spots in the world for international trade, regional commerce, new and innovative technology, not to mention, tremendous job opportunities. Conveniently located within 30 minutes to Los Angeles and Orange County, Long Beach not only offers many employment opportunities but also promises a highly desirable and living community with unique neighborhoods, great schools, excellent hospitals, as well as arts and cultural resources.
Long Beach's deep water port serves as an entry point for cargo arriving in the western United States. Materials and goods from the Pacific Ocean transport routes arrive in Long Beach. In many ways, Long Beach is the origin for Southern California's import-dependent economy. Likewise, CertifyMe.net is the launch point for jobs at the port of Long Beach.
Employers and employees in Long Beach involved with forklift use are required to have Long Beach forklift certification. Employees aren't permitted to operate equipment without training, and employers are responsible for providing OSHA compliant training.
With OSHA compliant forklift certification in Long Beach, you'll have the best possible chance to obtain and retain a well-paying job. Employers have no interest in hiring a candidate without the latest safety qualifications. It's not only burdensome, it's also illegal! That's why forklift certification in Long Beach is so important – not only for employers, but for employees, too!
CertifyMe.net is your total training solution for Long Beach forklift certification. With our affordable courses, convenient online learning format, and lifetime support, CertifyMe.net takes care of your forklift certification in Long Beach, regardless of your needs!
Why Long Beach Forklift Certification? For Jobs at the Port of Long Beach & More!
Long Beach accounts for one-third of all trade moving through the West Coast and serves as America's gateway to the Pacific Rim and beyond, all of which creates a constant demand for forklift training in Long Beach CA.
If you've been considering a move to Long Beach or already live in the area and are looking for a new job, CertifyMe.net will help you find the career of your dreams with forklift certification in Long Beach.
The Benefits of Forklift Certification in Long Beach
A magnet for skilled professionals in a wide range of industries, including those with forklift certification Long Beach boasts numerous job opportunities with new jobs opening daily.. Long Beach offers tons of great neighborhoods to find a home, and there are also plenty of exciting nightlife and dining options, sports and outdoor activities, and tons of arts and cultural resources. If you're dreaming of a fresh ocean breeze, a fun place to live and a career with plenty of room for growth, CertifyMe.net will help get your career started with Long Beach forklift certification.
Employment Opportunities for Forklift Certification in Long Beach CA
Named as the best seaport in North America by CargoNews Asia for a record 16 times, the Port of Long Beach is the premier gateway for trade and employment opportunities. Over $150 billion worth of goods travel through the Port of Long Beach every year, and those shipments aren't going to move themselves. For those with forklift certification Long Beach, the sunny city offers a literal wealth of opportunities in a consistent and expanding job market. With a projected $4 billion in upgrades planned over the next decade, including the Middle Harbor Redevelopment Project, the port will continue to offer world-class job opportunities for decades to come. Long Beach has also made significant improvements to reduce the environmental impact of the commercial industry on the region, making it a green leader in the field.
The Most Convenient, Affordable, and OSHA-Compliant Long Beach Forklift Certification
Forklift training is essential to qualifying for jobs in Long Beach and protecting your life on the job. But that doesn't mean that it has to be inconvenient, costly, or time-consuming. The Long Beach forklift certification program with CertifyMe.net is online and eliminates the need to travel to an offsite facility and take time off of work. In only about one hour from the comfort of your home or even during a lunch break at work, you can receive your training and hold your certificate in your hand. And three-year re-certifications are always free!
To make our forklift certification in Long Beach program even easier and more affordable to complete, we've separated our training into different modules to cover each type of forklift that you may need for your job:
 Warehouse Forklifts, Classes 1, 4, 5
Pallet Jacks and Order Pickers, Classes 2, 3
Rough Terrain Forklifts, Class 7
All you have to do to get started and qualify for forklift certification is to create an account and work through the modules at your pace on any device with the internet. Sign up today and complete your forklift certification Long Beach!
Obtain your Forklift Certification in Long Beach Today – Contact CertifyMe!
Employers require thorough training for all of their employees. If you're not sure how OSHA requirement affect training, or if you need assistance with workplace safety, contact CertifyMe.net today. We'll get your Long Beach forklift certification headed in the right direction.
Call CertifyMe today at 888-699-4800 to get started. With our regular training package and Train a Trainer course, CertifyMe provides custom options for your forklift certification in Long Beach. Thanks for considering CertifyMe for all of your forklift certification needs in Long Beach!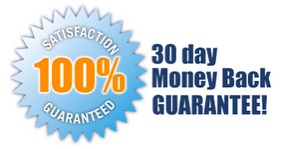 5 EASY STEPS!
Follow step-by-step instructions to get OSHA compliant!
This low-cost program can be completed anytime, anywhere!

Get Started Now By Registering Your Company For Free!
FREE 3 Year Renewals
Instant Access 24/7
Print Your Proof of Training
OSHA Accepted Nationwide
*If you are an individual not currently employed by a company use your personal name in
the 'Company Name' field.