Limited Time Offer! Free Covid-19 safety course with purchase of any Forklift or Aerial Lift Certification!
Access your free Covid-19 safety course in your members area once you have completed your purchase.

How to Get Stand-Up Forklift Training Fast
Are you a warehouse manager looking to efficiently manage your workforce and protect them from potential safety risks? Providing stand-up forklift certification training should be the first priority on your list. With proper stand-up forklift training, your workers will know how to safely use this equipment while also increasing productivity in the warehouse. This blog post dives into why it's essential that you provide forklift certification training for all of your employees — and how these courses can help keep everyone safe in the facility.
What Is a Stand-Up Forklift?
A stand-up forklift is designed for workers who frequently need to enter and exit the machine. Common stand-up forklift applications include:
Loading and unloading products, stacking inventory and scanning barcodes

Stacking inventory

Scanning barcodes 
To date, stand-up lifts have helped warehouses and other workplaces become more productive and efficient. It's important, however, that employers arrange for their operators to receive OSHA-approved training, so they know how to drive a stand-up forklift.

What Types of Stand-Up Forklifts Are Available?
Common stand-up forklifts include:
Order Pickers:

Designed for lifting and delivering materials for storage.

Pallet Jacks

:

Can fit into tight spaces and offer outstanding maneuverability. 

Stand-Up Trucks:

Have two forks that slide under a load.

Double-Deep Trucks:

Have longer forks than stand-up trucks and can lift multiple loads at once. 

Saddle Trucks:

Include long forks that can slide under a load and grip its edges; saddle trucks are ideal for operators who need to transport multiple loads to different sides. 

Walkie Stackers:

Look similar to pallet jacks but offer superior vertical reach.  
Consider how your business can use a stand-up forklift before you invest in one. Also, think about how a standup stacks up against other forklift options. Then, you can make an informed decision about what type of forklift is the right choice for your business.
What Are the Differences Between Standups and Other Types of Forklifts?
When most people think of forklifts, they picture an operator seated at the controls. These are sit-down models. But, standup versions of forklifts are also available.
Stand-up forklifts are intended for workers who will not remain seated in the machine for an extended period of time. A stand-up lift has the same basic features of a sit-down model. It is often used to move cargo loads from one location to another.
What Factors Need to Be Considered When Driving a Stand-Up Lift?
There are many things that an operator needs to do when driving a stand-up lift, such as:
Ensure the forks are pointed slightly upward while moving. 

Tilt the control handle in the direction of travel. 

Keep the load at least 2 in. above the ground. 
OSHA-approved training is crucial to learn how to drive a stand-up forklift. The training ensures that an operator can receive insights into OSHA requirements for stand-up lifts and operate these machines accordingly. It also explains how OSHA classifies stand-up lifts. 
Why Is Stand-Up Forklift Certification Important?
Learning how to drive a stand-up forklift involves a lot more than just reading an instruction manual. If you want to use stand-up forklifts at your workplace, your drivers will need to be properly trained in operating stand-up forklifts. This specialty course teaches your workers how to drive a stand-up forklift safely in a wide range of workplace situations, such as up and down narrow aisles and on ramps or slopes. They'll also learn how to perform equipment inspections and routine maintenance, as well as assess the surrounding environment for obstacles and hazards that could cause serious accidents and injuries.
Under OSHA regulations, it's also the law for stand-up forklift operators to earn certification. The primary reasons for requiring forklift operators to be properly trained are accident prevention and workplace safety. Failure to comply with operator training requirements or other violations such as allowing drivers whose licenses have expired to operate the equipment can result in severe penalties and fines amounting to thousands of dollars.
Accidental damages to property or equipment have a negative effect on the safety of your workers, as well as your company's P&L statement. A properly trained and certified driver is much less likely to be involved in an accident than drivers who haven't been trained and certified. Fewer accidents translate to less downtime, lower repair costs, and avoidance of potential litigation by workers injured at work. Properly trained operators will also be more confident on the job, which means increased efficiency and higher productivity.
CertifyMe.net has been quickly, conveniently, and affordably training and certifying new workers, as well as recertifying forklift operators since 1999. To learn more about our stand-up forklift certification training program, visit our pricing and course page. You can also call (888) 699-4800 to speak with one of our OSHA stand-up forklift specialists or click here to contact us online.
What CertifyMe.net Stand-Up Forklift Operator Training Includes
To receive their stand-up forklift certifications, OSHA requires two-phase training. This involves classroom-style training led by a qualified instructor, followed by a hands on operator evaluation.
Here's an overview of our two-phase OSHA compliant training program.
1. Classroom Training
This phase of our online certification training is conducted by experienced forklift professionals who are up to date on the latest OSHA safety regulations. They also know how to teach in a manner students understand and retain. Everything's included in the tuition, so there are no books, videos, or DVDs for you to buy.
Following the classroom training, there's a short exam to verify that a student understands the material covered in the course. Since there are no time limits and the test is open-book, students can go back and review the course material as often as necessary without being penalized.
Here are some of the topics included in our stand-up forklift training:
How to properly and safely operate a stand-up forklift
Understanding and using a stand-up forklift's controls
Performing routine equipment inspections and maintenance
Assessing the environment for obstacles and other potential hazards
Driving through narrow aisles, at blind corners, and on ramps
Preventing accidents that could result in damage to property and equipment or serious worker injuries
Understanding and keeping up to date withOSHA compliance regulations
2. Hands On Evaluation
The second phase of our stand-up forklift certification training is conducted at the jobsite, since OSHA requires operator training to be site and equipment-specific. OSHA also makes it mandatory for both training phases to be provided by the employer at his or her expense.
After completing the online training and passing the exam, the checklist that's used for the hands-on evaluation is automatically downloaded and printed. And, once this second phase of the training is completed, temporary certificates and operator cards can be downloaded and printed. Permanent copies will arrive by mail in seven to 10 days.

Stand-up Forklift FAQs
Here are answers to common questions about stand-up forklifts.
What are stand-up forklifts used for?
Stand-up forklifts are among the most versatile and commonly used powered industrial trucks available today. This popular type of vehicle is used for a wide variety of commerce applications, including:
Transporting Cargo.

Stand-up forklifts are one of the best types of vehicles for moving, storing, and retrieving cargo. They are

commonly

used at

warehouses

and stockyards.

Construction.

A stand-up lift

provides a construction worker with a rapid and flexible means of moving materials across a jobsite.

Retail Operations.

 Grocers, retailers, and other big-box stores use stand-up forklifts to fill orders, access and transport pallets, move inventory, and more.
The bottom line: stand-up forklifts are used in many types of workplaces. Regardless of worksite, any company that uses stand-up lifts must provide its operators with OSHA-approved certification training. 
If your company has uncertified drivers, CertifyMe.net can help you correct this issue. We can close the gaps in your stand-up forklift safety training. Plus, we can help you increase safety across your workforce and ensure your workplace is 100% OSHA-compliant!
Is it difficult to drive a stand-up forklift?
No, not really, The basics of how to operate a stand-up forklift aren't that much different from traditional lifts. With training from CertifyMe.net, your operators will learn how to safely drive a stand-up lift in no time at all.
How long does it take to learn how to drive a stand-up forklift?
The amount of time it takes to learn how to drive a stand-up forklift varies based on the operator. Ultimately, practice makes perfect. The more an operator practices driving a stand-up lift, the more comfortable he or she will be using the machine. 
To speed up the process of learning how to drive a stand-up lift, an operator can review the machine's operating manual. This provides instructions on how to drive the lift safely. It also explains all of the lift controls and how to use them. 
It can be beneficial to enroll your workers in OSHA-compliant certification training for stand-up lifts as well. The training offers insights into forklift hazards at warehouses and other jobsites and ensures that an operator can identify and avoid such issues. It also enables an operator to learn how to use their lift in accordance with OSHA standards. 
How do you steer a stand-up forklift?
The steering mechanism is a bit different for stand-up forklifts than standard sit-down models. A joystick or knob is used to control the direction of a stand-up lift rather than the conventional steering wheel used with sit-down models.
What's the best way to learn how to use a stand-up forklift?
For you or your employees to learn how to properly operate a stand-up forklift, OSHA-approved training and certification is required. CertifyMe.net has a full line of OSHA-compliant forklift training courses that will show your workers how to properly and safely drive all types of forklifts, including stand-up lifts.
If you're still wondering, "where can I find online stand-up forklift certification near me," get in touch with CertifyMe.net! We can have you workers trained and certified in as little as one hour.
How much does stand-up lift certification training cost?
CertifyMe.net offers our online certification training program for $59.95 per operator. Your business can enroll as many workers as you'd like in our program. And, the program lets workers complete our coursework at their convenience. 
How long does stand-up lift certification last? 
Stand-up lift certification remains valid for three years. At this point, an operator must renew their license. Otherwise, if an operator is found using a stand-up lift at a worksite without an active license, he or she is susceptible to legal penalties. The operator's employer is subject to OSHA violations and fines as well.  
How do I ensure that my workers can renew their stand-up lift certification every three years? 
CertifyMe.net takes the guesswork out of stand-up lift certification renewals. We provide free renewals as part of our online certification training program. 
When a stand-up lift operator's license approaches its expiration date, let us know. At this time, your operator can complete our renewal training course. He or she can go through our training modules. Upon completion, your operator can renew their license. 

CertifyMe.net's Comprehensive Stand-Up Forklift Operator Training
If you expect your employees to drive stand-up forklifts, they're going to need OSHA-compliant training. CertifyMe.net, the leader in online forklift certification training, has a stand-up forklift training class that's perfect for beginners and veteran operators alike.
Sign up your company and enroll your employees in our stand-up forklift training class or other OSHA-compliant training courses today!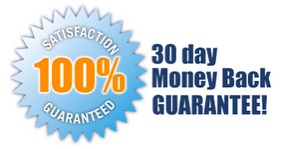 5 EASY STEPS!
Follow step-by-step instructions to get OSHA compliant!
This low-cost program can be completed anytime, anywhere!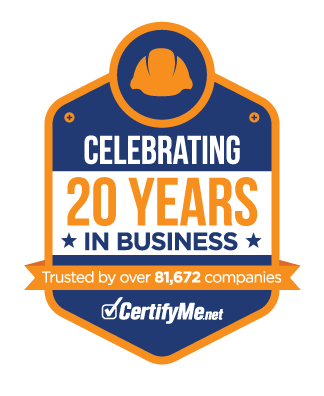 Get Started Now By Registering Your Company For Free!
FREE 3 Year Renewals
Instant Access 24/7
Print Your Proof of Training
OSHA Accepted Nationwide
*If you are an individual not currently employed by a company use your personal name in
the 'Company Name' field.