Limited Time Offer! Free Covid-19 safety course with purchase of any Forklift or Aerial Lift Certification!
Access your free Covid-19 safety course in your members area once you have completed your purchase.

Get Arizona Forklift Certification Today with CertifyMe.net!
(Updated July 2020)
As an employer in Arizona, you want to support your local community while creating a successful business. If you use forklifts and their operators in your business, then getting your employees certified with Arizona forklift certification will set you apart in your industry.
Thanks to our forklift certification in Arizona, you'll enjoy the following advantages:
Great prices
Insider's OSHA knowledge from a company who knows about safety and compliance
Total convenience – online forklift certification in Arizona
Totally free renewal training
And more
Why is Forklift Certification in Arizona Important?
The number one most effective way to reduce and prevent serious forklift accidents is through forklift training. When employees have their Arizona forklift certification, they are able to operate forklifts safely, perform inspections that can prevent malfunctions, and recognize and avoid hazards. As an employer, this translates into major cost savings, increased productivity, and a much lower chance at being fined by OSHA. You can protect your business and your employees with forklift certification in Arizona.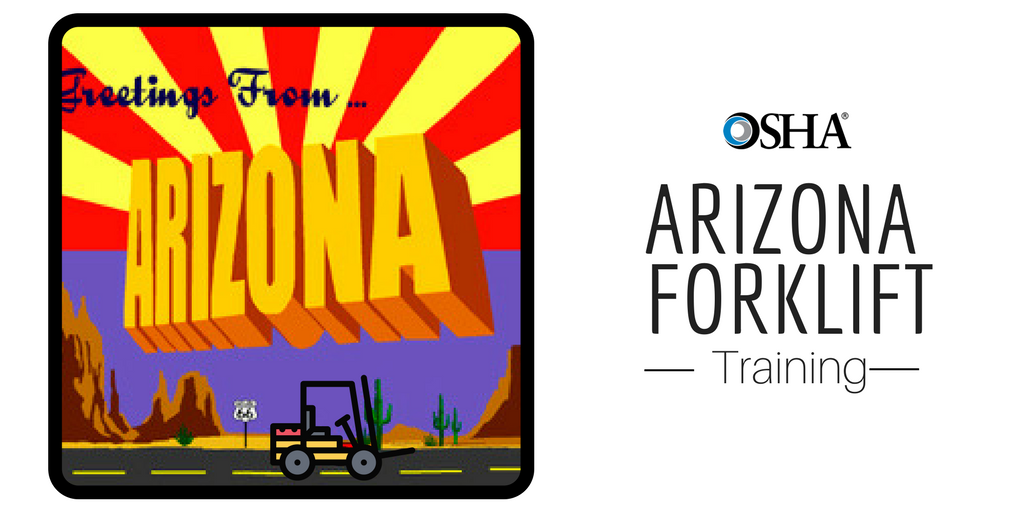 Once you get your employees their Arizona forklift certification, they will be qualified to operate forklifts in the following positions:
Forklift operator/mechanic
Dock worker
Warehouse worker
Construction worker
Special events
And more
Arizona Forklift Certification – Course Prices and Info
At just $59.95 each, our regular Arizona forklift certification is perfect for OSHA compliance!
Class 1, 4 & 5 Warehouse Forklifts – Forklift Certification in Arizona
Class 1: Electric Motor Rider Trucks
Class 4: Internal Combustion Engine Trucks – Cushion (Solid) Tires
Class 5: Internal Combustion Engine Trucks – Pneumatic Tires
Learn more about our warehouse forklift course here 
Class 2 & 3 Pallet Jacks & Order Pickers – Sign up for Forklift Certifications for Arizona
Class 2: Electric Motor Narrow Aisle Trucks
Class 3: Electric Motor Hand or Hand/Rider Trucks
Learn more about our pallet jack certification here
Rough Terrain Forklifts – Arizona Forklift Certification – Class 7 Forklift Certifications
Class 7: Electric and Internal Combustion Engine Tractors (ideal for Arizona forklift certification in the construction industry)
Learn more about our rough terrain forklift course here.
Qualified Trainer/Evaluator Certification – Arizona Forklift Certification for just $149.00!
Take advantage of this tremendous value today and register for our Arizona forklift certification. Every course is available in both English and Spanish for added convenience.

What Are OSHA's Requirements for Forklift Training?
OSHA requires that all employers provide a safe working environment for their employees. This means ensuring workers are competent to operate forklifts through the completion of training and an evaluation.
Failing to provide formal written instruction, practical training, and a skills evaluation can result in fines from OSHA, which can reach into the hundreds of thousands!
Why Choose CertifyMe.net for Forklift Certification in Arizona?
If you're looking for the most convenient, affordable, and cost-effective training for your employees that covers all OSHA standards, CertifyMe.net is your solution. We've designed an online forklift certification program that can be completed in only about one hour, from any device with an internet connection.
For an affordable price, your entire workplace can be certified in one day and enjoy free three-year renewals for life when they receive their forklift certification in Arizona with us.
Stay on OSHA's good side, protect your workplace and employees, and boost your business with Arizona forklift certification for your workers!
Sign up for forklift certification in Arizona today – don't put off complete OSHA compliance any longer.
Check out our training pages for these cities in Arizona: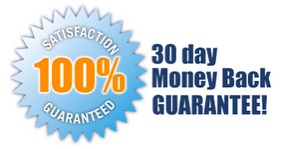 5 EASY STEPS!
Follow step-by-step instructions to get OSHA compliant!
This low-cost program can be completed anytime, anywhere!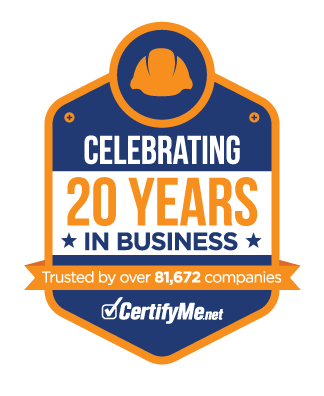 Get Started Now By Registering Your Company For Free!
FREE 3 Year Renewals
Instant Access 24/7
Print Your Proof of Training
OSHA Accepted Nationwide
*If you are an individual not currently employed by a company use your personal name in
the 'Company Name' field.