Limited Time Offer! Free Covid-19 safety course with purchase of any Forklift or Aerial Lift Certification!
Access your free Covid-19 safety course in your members area once you have completed your purchase.

Forklift Stability Triangle Training
The U.S. Occupational Safety and Health Administration (OSHA) considers forklift stability one of the most important parts of safe operation of powered industrial trucks. Since all forklifts are classified as powered industrial trucks, it's imperative that all forklift operators understand the basic concepts of the "forklift stability triangle."
Forklift Stability Triangle – Fundamentals of Firm Foundation
What is the forklift stability triangle, and what training requirements do you need to satisfy OSHA legislation? Let's take a look at what you need to know, and how CertifyMe can help you achieve compliance.
According to OSHA's powered industrial truck e-tool, forklift stability ranks right up there with safe load capacity, balance, and maximum load requirements. But what exactly is the forklift stability triangle? This shape (and overall concept) is based on three different locations on a standard forklift:
Point A: pivot point on rear axle
Point B: left front wheel
Point C: right front wheel
Now, draw a triangle to connect these three points. As long as the forklift's center of gravity remains somewhere in this "stability triangle," OSHA considers this a well-balanced forklift. Once the load shifts outside the forklift stability triangle, the lift can tip over.
This is a useful tracking system to keep tabs on your own forklift's stability. If you're not sure what is the stability triangle on a forklift, CertifyMe's training modules (standard and Train a Trainer courses) will help you understand what it is – and how it relates to your day-to-day functions as a forklift operator!
What is Forklift Stability Triangle Training?
Forklift stability triangle training includes all the OSHA requirements necessary to grasp the concept in a variety of circumstances, including:
Proper turning techniques
Load stability – best practices
Stability maintenance
Safe speed for forklift stability triangle center of gravity considerations
And much more
OSHA standard 29 CFR 1910.178 Appendix A sets the safety guideline for everything related to the forklift stability triangle, including effective training methods to help ensure all forklift operators understand this crucial safety concept.
Where You can Take Forklift Stability Triangle Training
CertifyMe's OSHA forklift safety training courses offer up-to-date training on the forklift stability triangle, and our coursework also covers other important OSHA safety standards, too.
Our regular training class and Train a Trainer option provide thorough forklift stability triangle training for anyone that operators a forklift. Plus, we offer free three year renewals, too. Visit our contact page or call us today at 888-699-4800 to learn more about our OSHA forklift stability training. Thanks for visiting CertifyMe!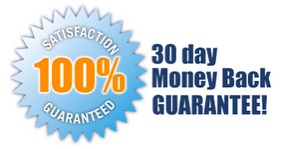 5 EASY STEPS!
Follow step-by-step instructions to get OSHA compliant!
This low-cost program can be completed anytime, anywhere!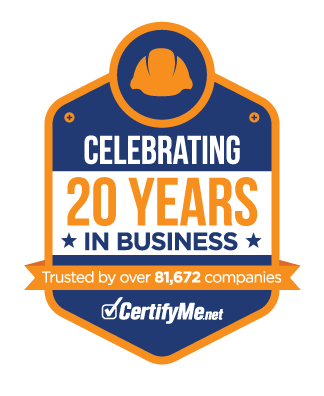 Get Started Now By Registering Your Company For Free!
FREE 3 Year Renewals
Instant Access 24/7
Print Your Proof of Training
OSHA Accepted Nationwide
*If you are an individual not currently employed by a company use your personal name in
the 'Company Name' field.