Memphis Forklift Certification and Training
If there was a contest to see what city had the most opportunities for people with Forklift training, Memphis TN would be one of the top contenders. Not only is Memphis located on the banks of America's longest and largest river (the mighty Mississippi), Memphis International Airport is the world's busiest cargo airport. This translates to almost unlimited opportunities for those with Memphis forklift certification.
Simply put, Memphis is in a strategic location. With a robust transportation infrastructure, access to interstate highways, and close proximity to the premier inland waterway in the United States, not many cities can match Memphis's advantageous geography. Much like Memphis has a strategic location, you can give yourself a strategic advantage with forklift training in Memphis, TN.
With our OSHA approved training, it's easier to get forklift jobs in Memphis, TN. Forklift certification in Memphis shouldn't be a hassle – and thanks to our convenient online learning format, you'll enjoy a streamlined learning experience, whether you're honing your skills for your present employer, or looking to expand your career choices.
With CertifiyMe.net, affordable and effective forklift training in Memphis TN is only a click away!

Why Get Memphis Forklift Certification
If you're a forklift operator in Memphis, completing your forklift certification and obtaining your license could potentially save your employer thousands of dollars in OSHA fines. It is a requirement for all those operating a forklift to be trained by OSHA standards. If looking for a new job, having a forklift license also means you will be more qualified and appealing to employers. Keep reading to learn about forklift job opportunities in Memphis.
Forklift Jobs in Memphis TN

Fullen Dock – a Major Employer of People with Memphis Forklift Certification
One of the biggest employers of people who have had forklift training in Memphis is Fullen Dock and Warehouse. Located in "America's Distribution Center" because of its easy access to all forms of transportation, Fullen Dock offers so much more than warehouse space. As an operator with forklift certification, Memphis TN offers you an opportunity to do more than moving cardboard boxes from one end of a warehouse to another. You could find yourself in the coiled steel warehouse working alongside 40-ton cranes handling machinery and other heavy, yet delicate, loads. Because coiled steel warehouses utilize advanced air-handling systems for year-round control of humidity, you would be working in comfortable conditions.
Fullen Dock offers outdoor storage in additional to traditional container storage, which means you have the opportunity to put use your forklift training in the Memphis, TN great outdoors, close to the Mississippi River.
Putting Your Memphis Forklift Certification to Good Use at Memphis International Airport
Memphis International Airport is served by six airlines:
• AirTran
• American
• Delta
• Seaport Airlines
• United
• U.S. Airways
Cargo Central is a brand new, purpose-built facility occupying 1.4 million square feet of ramp area. Being constructed in five phases, it will ultimately provide critical services like high security, hazardous materials storage and cold storage. With the right forklift training, Memphis TN offer the forklift operator opportunities to work in some of the most modern, high-technology and exciting cargo handling environments in the world.
As you can see, it helps to have the most up-to-date OSHA forklift training in Memphis, TN. With a strong economy, bright business prospects, and a highly livable downtown area, the Bluff City has endless opportunities for a well-trained forklift driver. And CertifyMe.net can help get the forklift training you need in Memphis, TN – today!
Where Do People with Forklift Training in Memphis Go For Fun?
When you are not at work using your forklift training, Memphis TN has plenty of attractions to keep you occupied. Beale Street, for example, is a popular and historically meaningful street that runs a distance of 1.8 miles from the Mississippi River down to East Street. Today, it is the home to a number of blues clubs and restaurants, making it a popular tourist attraction.
If forklift certification in Memphis sounds good to you, click here to find out more about forklift training and certification.
Where Can I Complete My Forklift Training Memphis TN?
Now that you know of all the amazing career opportunities Memphis holds for those with a forklift certification, it's time to figure out how you can complete your forklift training Memphis. CertifyMe.net is the number one provider of online forklift certifications and can get you trained and ready to start your new career in Memphis in no time. Our program takes only about one hour to complete and can be accessed on any device with an internet connection. That's right. Whether you're at home on your iPad or at work on a lunch break with your laptop, you can complete your Memphis forklift certification from anywhere. In addition to an extremely convenient and fast program, you also get the credibility of OSHA-compliant training. Our online forklift courses are 100% compliant with all OSHA standards, and we consistently update our programs with OSHA's latest regulations.
At CertifyMe.net, we teach the following things in our online forklift training Memphis:
Warehouse Forklifts, Classes 1, 4, 5
Class 1: Electric Motor Rider Trucks
Class 4: Internal Combustion Engine Trucks, Cushion Tires
Class 5: Internal Combustion Engine Trucks, Pneumatic Tires
Pallet Jacks and Order Pickers, Classes 2, 3
Class 2: Electric Motor Narrow Aisle Trucks
Class 3: Electric Motor Hand or Hand/Rider Trucks
Rough Terrain Forklifts, Class 7
Class 7: Electric and Internal Combustion Engine Tractors
If you're still not convinced that CertifyMe.net is the right training program for you, read about the top benefits of our forklift training Memphis below:
No time-off needed to travel to an offsite facility
Save money on travel expenses, relinquishing wages, and costly in-person training
Qualify for more, higher paying jobs
Protect your life
If you're ready to start your new life in Memphis, set up an account on the CertifyMe.net website and complete your forklift training Memphis today!
Another advantage with our forklift certification in Memphis, TN is that it's fully compatible all across the United States. Sure, our training is ideal for landing a forklift job in Memphis, but it's also perfect for nationwide opportunities – our training travels with you!
If you have any questions about forklift jobs in Memphis, TN, or if you'd like to speak with our forklift training experts, please visit our contact page, or give us a call directly at 1-888-699-4800. We'll help you acquire the best possible forklift certification in Memphis, TN – all at the best possible price.
Thanks for considering CertifyMe.net for all of your Memphis forklift training needs – we look forward to serving you today!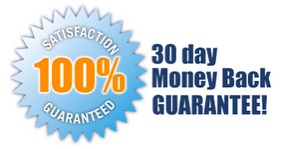 5 EASY STEPS!
Follow step-by-step instructions to get OSHA compliant!
This low-cost program can be completed anytime, anywhere!

Get Started Now By Registering Your Company For Free!
FREE 3 Year Renewals
Instant Access 24/7
Print Your Proof of Training
OSHA Accepted Nationwide
*If you are an individual not currently employed by a company use your personal name in
the 'Company Name' field.