Limited Time Offer! Free Covid-19 safety course with purchase of any Forklift or Aerial Lift Certification!
Access your free Covid-19 safety course in your members area once you have completed your purchase.

New York Forklift Certification 100% Online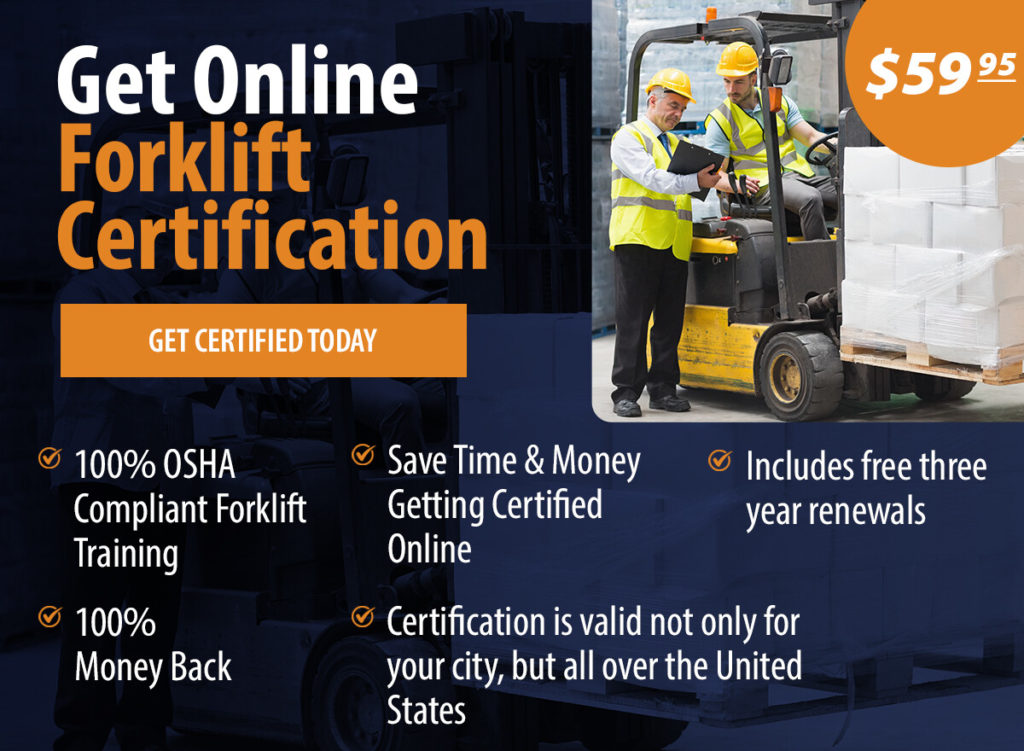 With CertifyMe.net, you can get your New York Forklift Certification from anywhere with an internet connection for only $59.95. Upon completion of the training program, you'll be eligible to operate forklifts not only in New York City and the Empire State, but throughout the country as well.  Our online forklift certification courses allow you to train from any place at any time. Getting certified with CertifyMe.net is easy, fast and convenient. 
How to Get Forklift Certified Online in New York
Getting employees forklift certified online in New York with CertifyMe.net is easy. There's no need to send forklift operators to more expensive and time consuming off-site training programs. The steps to get certified online with us are as follows:
Sign Up

– Employers can sign their workers up with CertifyMe.net by creating an account. 

Choose Forklift Course

– We offer a variety of forklift certifications depending on the type of forklift your operator will be driving, for example, rough terrain forklifts or pallet jacks (see our offered courses in the image below). Choose the courses needed and check out. 

Complete Online Training

–  Operators can complete the training in their own time and at their own pace from any device. Upon completion, workers will need to take and pass an online test to demonstrate their skills. There's zero pressure, they can take the test as many times as needed to pass. 

On-Site Evaluation

– An on-site employee of yours must provide a hands-on evaluation. Don't have an operator trained to give these hands-on evaluations? Check out our

train-the-trainer course

that teaches operators how to train others and give this evaluation, complete with a checklist.  

Print Your Operator Card – Once this final step is complete, your operator will be certified to drive a forklift in New York and throughout the United States! Employees can print their operator card and certificate directly from our program for proof of certification.

Why Choose CertifyMe.net for New York Forklift Certification
Every forklift operator in New York and the United States needs to be properly trained by OSHA standards. Having untrained and uncertified employees operating forklifts can result in large OSHA fines, and it happens more often than you think. Don't risk your business or the lives of your employees by allowing untrained workers to drive forklifts. 
Our convenient online course for New York forklift certification comes with a number of perks:
 

24/7 access to the curriculum – allows employees to learn at any time or place that's convenient. The courses can also be accessed from any device with an internet connection.
Fast and Easy

– The course only takes about an hour to complete, and the test at the end can be taken as many times as an employee needs until they pass. 

Certification Cards

– Upon completion of the training, employees can print their certification cards that serve as proof of training and OSHA compliance. 

Free Renewals –

We're the only company who gives free lifetime access to the training course. OSHA requires an evaluation of forklift drivers' performance every three years. If a refresher course is needed, with CertifyMe.net there is no need to pay again. Use our course again every three years or whenever you need a refresher. 

Affordable

– Not only are our courses $59.95, you'll save time and money by not having to send your operators to an off-site location for training. 
For these reasons, traditional forklift training courses just can't compare to CertifyMe.net! Still unsure? Check out our reviews section to see how valuable a partnership with CertifyMe.net can be. And remember, all of our courses come with a 100% money back guarantee if you aren't completely satisfied.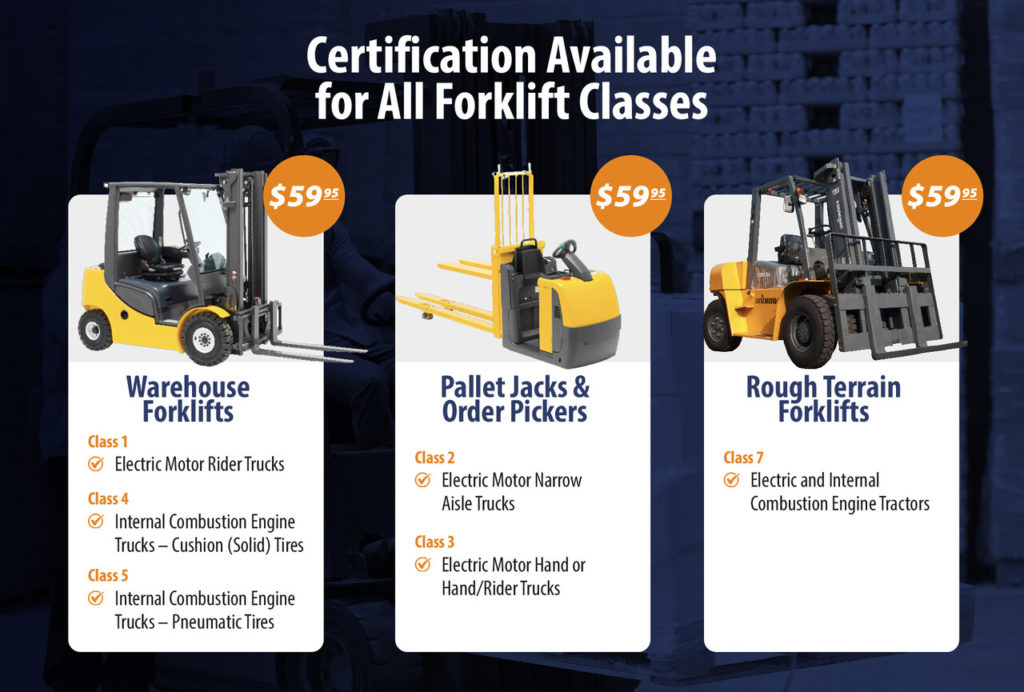 Frequently Asked Questions About Forklift Certification in NYC
Still confused about how to get forklift certified in NYC? Allow us to further clarify by answering a few frequently asked questions:
Do I Need a Forklift License in NYC?
Yes, OSHA standards require that all forklift operators be trained and evaluated according to their standards specified in 29 CFR 1910.178(I)(1). 
Do I Need Experience to Earn My Forklift Certification in NYC?
No experience is necessary to complete forklift certification training with CertifyMe.net. 
Can I Register for Training, Or Does My Employer Need to Sign Me Up?
Employers are legally required to provide forklift certification in NYC for their employees. While you can certainly register for yourself and pay the fees associated with our course offerings, it may make more sense to seek a forklift job first and get certified through your employer.
Is it possible to get crushed to death by a Forklift?
Yes, unfortunately death is a possibility on the job. This is the ultimate reason why getting certified and knowing the regulations is of utmost importance.

Get Forklift Certified Today!
If your business relies on forklifts to get things done, you'll need to provide forklift operator certification opportunities for your employees. Our convenient online training program makes it easy to get your entire team OSHA compliant in no time. When you partner with CertifyMe.net, you ensure your workers have the training and skills necessary avoid accidents and workplace injuries. To learn more about our course offerings, pricing, and how to become forklift certified right away, call 1-888-699-4800.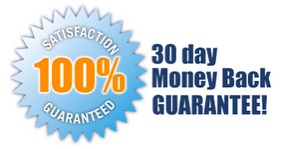 5 EASY STEPS!
Follow step-by-step instructions to get OSHA compliant!
This low-cost program can be completed anytime, anywhere!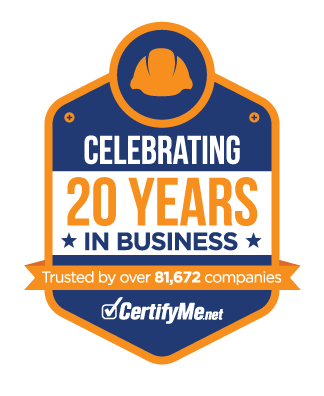 Get Started Now By Registering Your Company For Free!
FREE 3 Year Renewals
Instant Access 24/7
Print Your Proof of Training
OSHA Accepted Nationwide
*If you are an individual not currently employed by a company use your personal name in
the 'Company Name' field.