Limited Time Offer! Free Covid-19 safety course with purchase of any Forklift or Aerial Lift Certification!
Access your free Covid-19 safety course in your members area once you have completed your purchase.

New York Forklift Training and Certification
New York Forklift Training Can Get You the Job You Want!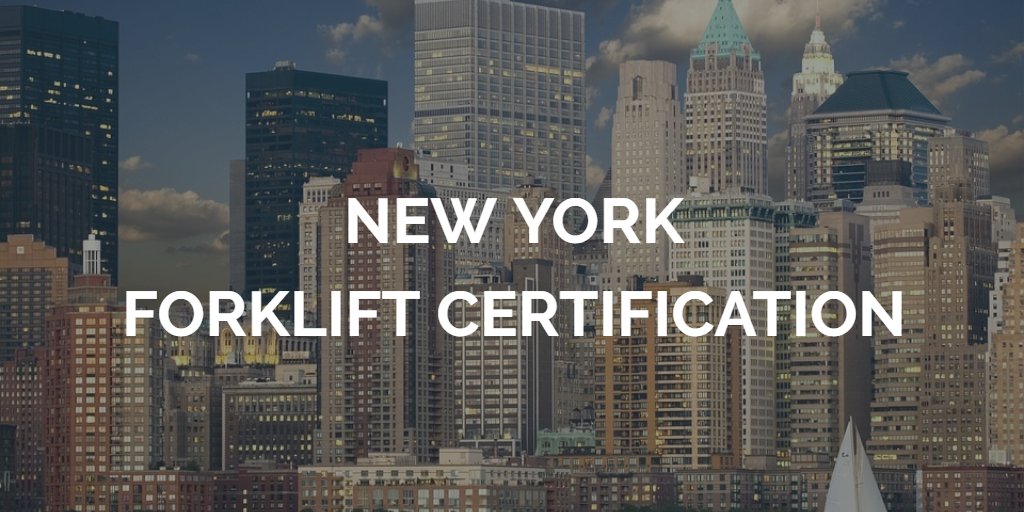 The hustle and bustle of New York City attracts people for many reasons. The shows, the nightlife, the access to famous landmarks – these are just a few reasons folks gravitate to New York City for forklift training and certification.
With its proximity to Canada and the myriad of warehousing and industrial jobs available, anyone seeking forklift certification in New York has the opportunity to make a living out of something they enjoy doing.
New York employers are responsible for New York forklift certification and training. If your company needs assistance with this important task, contact CertifyMe.net today. Our training programs help any NY company become OSHA compliant.
Sign up today for forklift certification in New York with CertifyMe.net!

 The Importance of Obtaining a New York City Forklift Certification
Even though they are widely used, forklift can be dangerous pieces of equipment. If your company hires forklift operators but you don't have the resources to handle OSHA training requirements, the solution is here: CertifyMe.net. We'll take care of your New York forklift certification needs. What's more, we also offer:
3-year renewal training: Your forklift certification in New York expires after 3 years. But no worries – we have you covered!
Lifetime support: When you sign up for New York forklift certification with CertifyMe.net, you're getting a partner for life. OSHA rule changes, safety standard updates – our training is always up to date, and we're here to help in any way possible!

Comprehensive online resources:

 From our easy ordering portal to informative blog, we're much more than just your source for forklift certification in New York!
Over the next 10 years, the number of industrial truck and tractor operations jobs is supposed to decrease by about 6%. Hopeful forklift operators in New York City will need a variety of skills as well as the appropriate forklift training in New York to compete. New York employers are required to provide training. With our online-based training, it's easier than ever to complete your forklift certification in New York.
The Benefits of Online Forklift Certification NY
Now that you know how important forklift training NYC and certification is in New York, it's time to find your training program. While there may be many available to you, in person and online, we think you can benefit from a top quality program that is completely mobile and allows you these benefits:
Reduce your risk of accidents that may cause injuries, fatalities, and costly damages
Set yourself apart from other uncertified operators
Get into a new career fast and show your value just from your resume
Skip the travel and crazy New York traffic to an in person training facility
Skip the hassle that comes with making room in your busy schedule to train
Save money by avoiding in person classes and instructors (which usually cost more than online programs)
Train at your own pace, whenever you have the time
Complete the program at home, at work during a lunch break, or at a coffee shop; the choice is yours
There are many reasons to get forklift training NYC, but there are also many benefits to choosing an online program over a costly in person training course. At CertifyMe.net, we offer all of the features listed above, and more. It should be easy and convenient to get the high quality forklift training NYC you need to protect your safety and get into a new job fast.
Job Opportunities for Those with Forklift Certification NY
Where are the forklift jobs in New York? As always, transportation is a major force in New York City and airlines are always hiring employees with forklift training in New York.
All of these forklift jobs in New York are available for those with a New York forklift certification card. But where do you get NYS forklift certification? Through your employer – and that's how CertifyMe.net helps with your forklift certification in New York.
There are numerous forklift training NYC programs, but not all of them offer the same level of quality. Many New York forklift training programs require students to attend in-person classes inside a facility that may span the course of a few days, and cost more to cover teacher's wages. But it doesn't have to be this way. Forklift training can be easy, convenient and cost less, with CertifyMe.net's program that was created by and for the busy forklift worker.
We're the employer's best friend when it comes to New York forklift certification.

CertifyMe.net Offers Easy, Fast, Convenient, and High-Quality Forklift Training NYC
The online forklift school with CertifyMe.net only takes about one hour to complete, is OSHA-compliant, can be accessed 24/7 on any device, and only costs $59.95. There are also equipment-specific modules to choose from to make the most of your time and money, which cover warehouse forklifts, pallet jacks and order pickers, and rough terrain forklifts. So sign up today and qualify yourself for a forklift career in New York City!
Amazon Safety Protocols Blog – Important Info for New York Forklift Certification
OSHA is cracking down harder than ever on employers and workplaces that do not follow a strict safety protocol. They will be adding additional regulations to their agenda this year, and they have increased their fines. Your employees need OSHA-compliant, up-to-date NYS forklift certification so that they do not cause any injuries or fatalities on your work site due to ignorance of proper safety measures and equipment handling. Read this blog for more information on New York City forklift certification.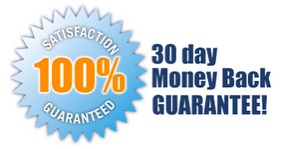 5 EASY STEPS!
Follow step-by-step instructions to get OSHA compliant!
This low-cost program can be completed anytime, anywhere!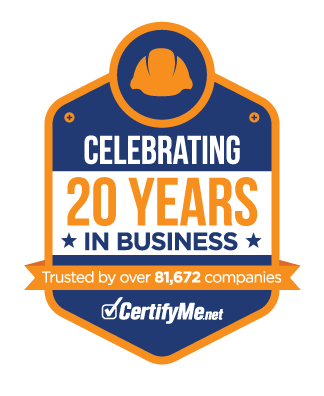 Get Started Now By Registering Your Company For Free!
FREE 3 Year Renewals
Instant Access 24/7
Print Your Proof of Training
OSHA Accepted Nationwide
*If you are an individual not currently employed by a company use your personal name in
the 'Company Name' field.