Limited Time Offer! Free Covid-19 safety course with purchase of any Forklift or Aerial Lift Certification!
Access your free Covid-19 safety course in your members area once you have completed your purchase.

A Greener Forklift Future
Posted by: admin on April 17, 2012
Common forklift declared the greenest machine of them all.
Folks in the United States are fortunate to have an organization like the US Green Building Council working to make a better tomorrow. This organization works with contractors and the public to make sure buildings, building materials are compliant with standards of green living. By building homes and business buildings (including warehouses) under green standards, we can ensure that our children and grandchildren have all the advantages of a greener tomorrow.
Recently, the USGBC put out a press release stating they've received LEED certification for their twelve thousandth project. What does this mean for forklift certification and forklift operators?
A New Standard
Like it or not, standards are changing. US and government regulations are, and will, force corporations and business to become greener and protect the earth. A greener government and businesses will trickle downhill into forklift certification and operations. Maybe someday forklift certification won't just be about learning to safely operate your forklift, but will also be about learning to operate forklifts in a greener way.
As time goes by, the safety of the environment is a major concern for the government and many companies. The existence and success of the USGC is a testament to how much a greener way of living and doing business is needed across industries. For forklift operators, the use and disposal of safety equipment, fuels and other materials that meet greener standards will someday be part of forklift certification training.
What About the Future?
OSHA will always be about keeping employees and employers safe, and likely always will be. The future of forklift certification is constantly up in the air as technology and environmental assets are changing. With the continued success of green programs and companies across the United States, one can only expect our way of life – from the top down – will eventually change to become greener. Forklift certification processes that emphasize green practices in the workplace may be part of our future.
Welcome to CertifyMe.net
CertifyMe.net has offered online forklift certification since 1999. With Our Convenient online program. your employess can earn their certification in an hour or less.
Browse Online Certifications:
This low-cost program can be compeleted anytime, anywhere!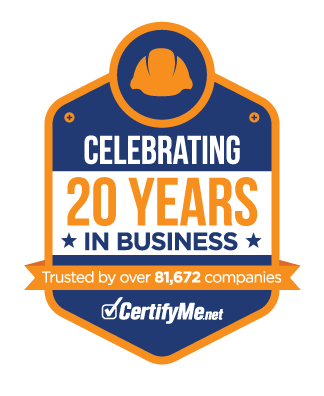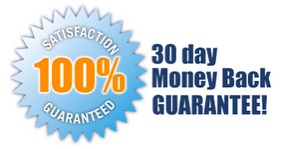 Connect with Us


Get Started Now By Registering Your Company For Free!
FREE 3 Year Renewals
Instant Access 24/7
Print Your Proof of Training
OSHA Accepted Nationwide
*If you are an individual not currently employed by a company use your personal name in
the 'Company Name' field.