Limited Time Offer! Free Covid-19 safety course with purchase of any Forklift or Aerial Lift Certification!
Access your free Covid-19 safety course in your members area once you have completed your purchase.

How Often Should You Renew Your Certification?
Posted by: admin on October 13, 2014
A forklift certification allows for extensive employment and financial opportunities. After receiving your initial forklift certification, you'll need to renew your certification through a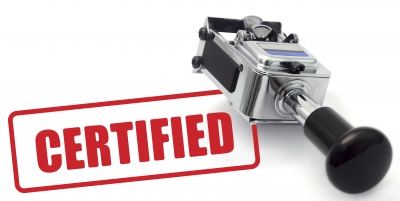 recertification program after three years. This is due to the fact OSHA regulations and guidelines may have changed from the time of the initial certification. To ensure are guidelines and regulations are met to reduce workplace injuries, the recertification programs are necessary. In order for forklift operators and employers to remain complainant with OSHA standards, renewal is essential.
If it's approaching the time to renew your certification, CertifyMe offers a convenient forklift recertification program that can often be conducted at your place of employment. By completing the recertification program, you'll be better prepared to handle hazardous situations without the risk of expensive OSHA citations. After completing the recertification program, you'll receive your new valid certification the same day.
There are other times when recertification may be necessary, even before the 3 year period has expired. For instance, if a forklift operator has been found to be operating in an unsafe manner or had any harmful incidents, they may be required to complete a renewal. In addition, should an employer change their safety regulations, a renewal of the certification may be needed. By renewing your certification under these circumstances, you'll help ensure a safer working environment.
By contacting CertifyMe, you're able to renew your forklift certification no matter what the reason. A valid certification is essential as unexpected OSHA inspections can lead to serious consequences, not to mention the safety risk factors involved. It's estimated, 70 to 90 percent of workplace forklift injuries are the result of operator negligence and error. You can reduce this risk by staying current with your certification. Failure to renew your certification can result in fines from OSHA ranging from $7,000 to $70,000.
Stay safe and avoid OSHA penalties by getting started today with CertifyMe.net's 3 year recertification.
Welcome to CertifyMe.net
CertifyMe.net has offered online forklift certification since 1999. With Our Convenient online program. your employess can earn their certification in an hour or less.
Browse Online Certifications:
This low-cost program can be compeleted anytime, anywhere!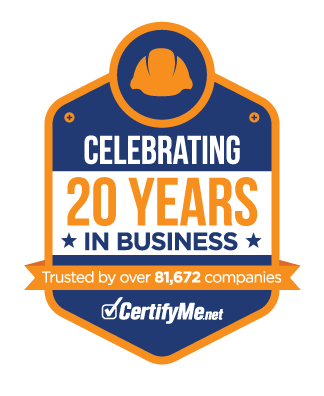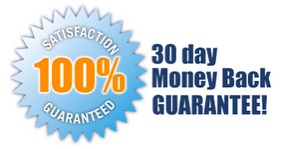 Connect with Us


Get Started Now By Registering Your Company For Free!
FREE 3 Year Renewals
Instant Access 24/7
Print Your Proof of Training
OSHA Accepted Nationwide
*If you are an individual not currently employed by a company use your personal name in
the 'Company Name' field.