Limited Time Offer! Free Covid-19 safety course with purchase of any Forklift or Aerial Lift Certification!
Access your free Covid-19 safety course in your members area once you have completed your purchase.

How to "Go Green" in a Warehouse
Posted by: admin on July 30, 2018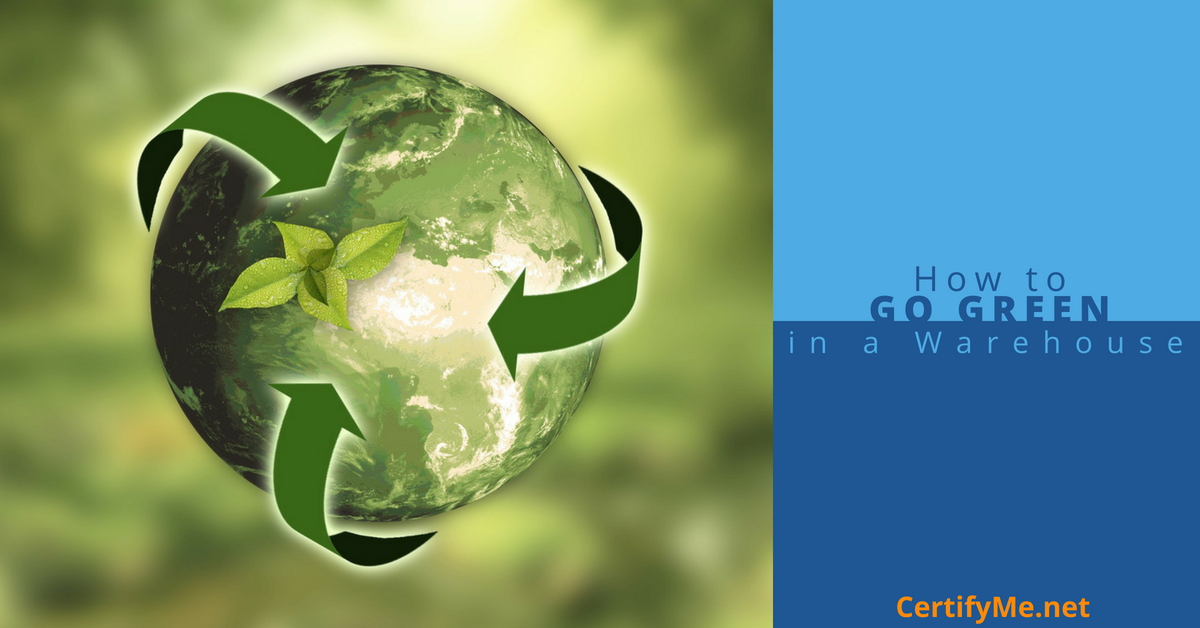 More and more businesses of all types and sizes, including warehouses, are beginning to realize the value of going "green". They understand that going green both helps to save the earth and hold down their costs. It's not that difficult to start making your warehouse eco-friendly. Here are a few tips to help you save money and the planet:
Don't Toss – Recycle!
Recycling includes more than just sorting and saving plastic, paper, and aluminum soft drink cans. It also involves changing workplace waste into things that can be reused. A good way to start is to send leftover and unwanted items to recycling centers. Shavings from lathing or welding work can be sent to a metal scrap yard. Send used cardboard boxes and cartons to paper recyclers. Dead forklift batteries should be sent to a battery recycler. These are just a few examples of how recycling can generate cash to reduce overhead while helping to make the warehouse a more eco-friendly place.
Monitor Lighting
Review your warehouse lighting system. Be sure lights are turned off when and where they're not needed. Save money and energy by using light control sensors to turn outside security lights on at dusk and off at dawn. Install motion detectors to turn lights off when there's no one around. Replace old bulbs with energy-saving LED lights. Where practical, consider adding skylights to let the natural light in.
Reduce Carbon Emissions
Use green equipment. Many forklifts, pallet jacks, and similar items are powered by fossil fuels. Propane, gasoline, diesel fuel, and LNG all emit fumes that are harmful to both workers and the environment. Because the fumes are toxic, they should never be used indoors. A switch to electric trucks powered by batteries or hydrogen fuel cells will help keep the air clean and also reduce noise. Battery powered lifts cost less to operate and maintain than lifts that run on fossil fuels.
Electric lifts are also smaller and easier to maneuver in tight spaces. Here's a link to find out more about electric and diesel forklifts. Although the fuel is more expensive, hydrogen forklifts give off zero emissions. They don't need to be recharged and can be refueled in just a few minutes. Whatever type of forklift you use, be sure your workers are trained to operate them safely.
Add Solar Panels
Solar panels convert sunlight into energy. Warehouses are usually buildings with large footprints, which means there's a lot of open space on the flat surfaces of their roofs. Until recently, rooftops were mostly wasted space. They are, however, a great place to put in a solar system. Unlike earlier models, today's solar panels are cost-effective and reliable. When properly designed, solar panels can provide enough power to run some or all of the warehouse's equipment, lighting, and HVAC system. As the prices of coal and gas and the taxes on carbon continue to rise, solar energy makes more sense today than ever before.
A Few More Tips for Going Green in a Warehouse
Here are some other ideas for making your warehouse eco-friendly:
Install High Volume Low-Speed Fans. Some HVLS overhead fans are as large as 24' in diameter. They can keep air circulating over more than 20,000 square feet of floor space. The moving air from HVLS fans can reduce warehouse temperatures by up to 7°F. They also help to keep workers comfortable and reduce air conditioner and swamp cooler use, which saves both energy and money.
Add Eco-Friendly Insulation. Ceiling and wall insulation holds down heat gain in the summer and cuts back on heat loss in the winter. Insulation also helps reduce noise levels. Here are some of the most eco-friendly types of insulation:

Cellulose insulation has an R-rating close to that of fiberglass but is made from 85% recycled newsprint. The rest is a fire-retardant filler that also repels insects.
Cotton insulation is another green choice. It's made from 85% recycled scraps of denim and other leftover cotton. Like cellulose insulation, the balance is a fire-retardant filler.
Spray Foam is one of the most efficient ways of insulating a building. There are now spray foams available that are made from eco-friendly soy or vegetable oils rather than petroleum.

Install a "Cool Roof" when it's time to re-roof your building. A cool roof's light color will reflect the sun's heat rather than absorb and transfer it into the warehouse. A cool roof will also reduce energy costs and outlast a regular roof.
"Smart" Conveyer Systems are another way to cut energy use and costs. These systems won't run unless there's a product on the rollers or belt. There's no wasted energy. Smart Conveyers use sensors that turn the system on when items come near and shut it off once they pass.
LEED Certification
LEED, or "Leadership in Energy & Environmental Design", is a U.S. Green Building Council system that rates buildings and encourages building owners to go green. LEED rates both existing and to-be-built buildings. Some of the items LEED takes into account to rate a building include:
Is water use kept to a minimum both inside and outside the building?
Does the warehouse use "green", energy-efficient systems and equipment?
Is recycled cardboard used for packaging?
Is green energy such as solar or wind power being used?
Are the inside and outside lighting systems energy efficient?
Is the building a comfortable and safe place to work?
A LEED certificate shows your customers and the community that you care about the environment.  It's just one more tool you can use to be sure you're doing everything you can to make your warehouse eco-friendly while saving money. Going green makes good sense and helps us all. Do your part by starting today!
Welcome to CertifyMe.net
CertifyMe.net has offered online forklift certification since 1999. With Our Convenient online program. your employess can earn their certification in an hour or less.
Browse Online Certifications:
This low-cost program can be compeleted anytime, anywhere!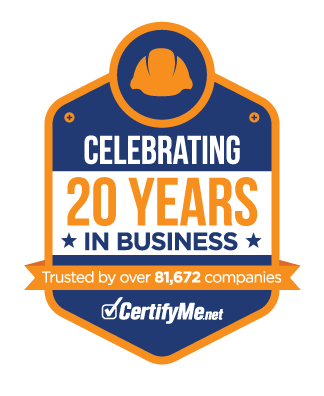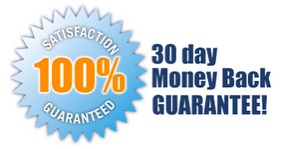 Connect with Us


Get Started Now By Registering Your Company For Free!
FREE 3 Year Renewals
Instant Access 24/7
Print Your Proof of Training
OSHA Accepted Nationwide
*If you are an individual not currently employed by a company use your personal name in
the 'Company Name' field.