Limited Time Offer! Free Covid-19 safety course with purchase of any Forklift or Aerial Lift Certification!
Access your free Covid-19 safety course in your members area once you have completed your purchase.

How Can You Protect Your Forklift From Getting Stolen?
Posted by: admin on July 2, 2014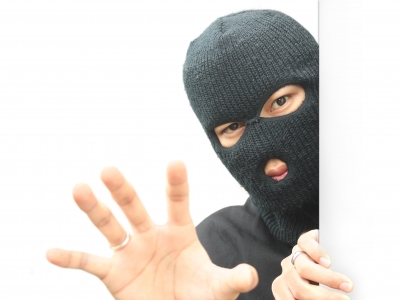 A common thread running through the CertifyMe.net blog is forklift safety. How to protect forklift workers from accidents. OSHA safety guidelines. How to avoid disasters on the job and more. An average of 85 workers a year are killed in forklift accidents in the U.S. Thousands more are seriously injured. So there's a reason safety is the top priority on the job at all times.
Forklift safety also involves keeping your trucks from harm. This includes getting damaged or stolen. Proper maintenance and trained operators can prevent a lot of damage. But how do you prevent people from stealing your forklifts? Lift trucks, whether gas or electric, are expensive to buy. If you have ever had a stolen forklift, you know the financial pain of replacing it.
Why are so many forklifts stolen? Lax site security is one of the main reasons. On busy job sites with workers and equipment coming and going, it can be easy for someone to drive off with a truck. The high value of forklifts is another. Forklifts in good shape can bring a good price on the used equipment market. Also, arrest rates are low. Combine all these factors and forklifts make a tempting target for equipment thieves.
The High Cost of Stolen Forklifts
Forklifts are slow-moving, bulky machines that are hard to hide. But if you think they are hard to steal, think again. The National Equipment Register reports that more than 11,000 pieces of industrial equipment are stolen every year in the U.S. Three percent of the thefts are forklifts. That may not sound like much, but it comes to more than 330 stolen forklifts every year.
Keep in mind that these are only the reported thefts. Industry experts have no idea how many forklift thefts don't get reported. So the stats for stolen forklifts are actually lower than the real number.
New forklift prices start at around $15,000 for low-end models. Mid-range trucks run between $30,000 to $45,000. The most expensive can cost up to $100,000. Let's assume an average cost of $30,000 and multiply by 330. This sets the total cost of stolen forklifts in one year at almost $10 million!
If you're an employer, it only takes one forklift theft to put a serious dent in your cash flow. Even so, these numbers highlight the importance of preventing stolen forklifts.
Can Forklift Thefts Be Recovered?
The answer is yes. But the rate of recovery is dismal. The National Insurance Crime Bureau (NICB) tracks how many stolen pieces of equipment are recovered each year. Of the 11,574 equipment thefts in 2016, NICB reported 2,442 recoveries. That's a 21% success rate. However, only 5% of forklift thefts were recovered. Out of 330 stolen forklifts, only 16 made it back to their owners.
Recovery rates for stolen lift trucks are low for many reasons. Owners often don't report the theft right away. This gives thieves more time to unload the stolen forklift without getting caught. Employers that don't maintain accurate ownership records make it easier to sell stolen trucks. Law enforcement has limited resources to pursue this type of theft. Police can make errors during the investigating and reporting. They may also be given incorrect information by the owner.
To improve your chances of recovery if someone steals a forklift from your company, report it law enforcement authorities right away. Be sure to provide the correct information. To do this:
✓ Register the truck's serial number in the National Equipment Register (NER) database when you buy it
✓ Keep accurate lists of all your trucks, including PIN/serial numbers
✓ Give the list to the police, your insurance company, and NER as soon as a truck is stolen
With this information, law enforcement has a better chance of recovering the stolen forklift.
Background Checks and Other Prevention Measures
Most forklift operators and owners don't think about how their lift can be stolen.
By following a few forklift safety rules, you can prevent forklift theft. Here are four things you can do right now to reduce the chance it happens to your company:
✓ Do proper background checks. You'd be surprised at how relaxed some employee reference checks are. If a potential worker has the "red flag of theft" in their background, that could help avoid future forklifts being stolen.
✓ Secure the storage area. When forklifts aren't in use, keep them stored in a fenced area that's only accessible by security and / or supervisors.
✓ Don't be camera shy. With a surveillance system, you'll know what's going on, even when nobody's around. Many forklift thieves have been brought to justice from video footage.
✓ Form an internal security committee. Get everyone involved. Regular checks will mean fewer chances for thieves to get away.

Affordable Forklift Safety Training with CertifeMe
CertifyMe.net puts forklift safety first, from a driver's standpoint. Our online courses have been used by nearly 30,000 companies in the U.S. We're popular for many reasons. Our affordable courses cost less than other expensive OSHA tests. Plus, our renewal classes are great for drivers who need to recertify after three years.
For more information about CM, check our contact page. If you'd like to speak with our customer service team about a quote or course /content question, call (888) 699-4800. We'd love to speak with you!
For OSHA-compliant training that can help improve safety and reduce accidents in your business, forklift safety training from us is the way to go.
Welcome to CertifyMe.net
CertifyMe.net has offered online forklift certification since 1999. With Our Convenient online program. your employess can earn their certification in an hour or less.
Browse Online Certifications:
This low-cost program can be compeleted anytime, anywhere!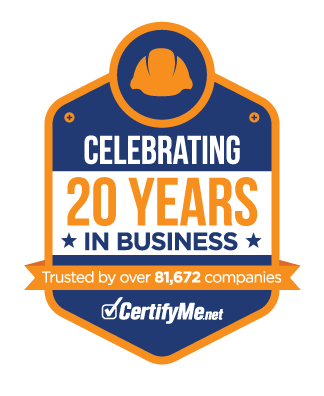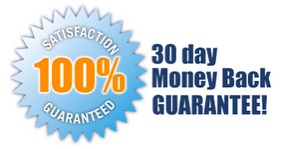 Connect with Us


Get Started Now By Registering Your Company For Free!
FREE 3 Year Renewals
Instant Access 24/7
Print Your Proof of Training
OSHA Accepted Nationwide
*If you are an individual not currently employed by a company use your personal name in
the 'Company Name' field.