Limited Time Offer! Free Covid-19 safety course with purchase of any Forklift or Aerial Lift Certification!
Access your free Covid-19 safety course in your members area once you have completed your purchase.

How to Create a Pre-Shift Inspection Form
Posted by: admin on June 29, 2017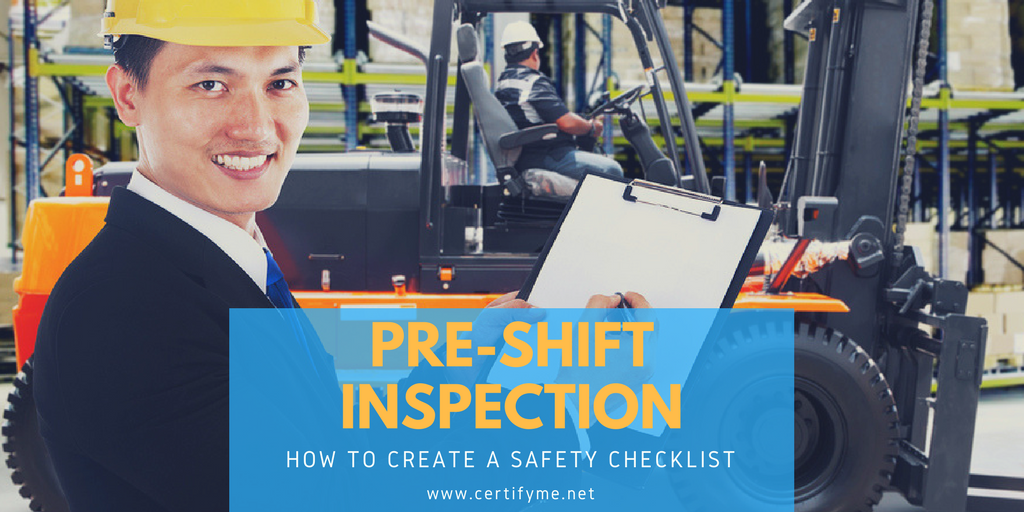 The pre-shift equipment inspection is a key component to workplace safety and ensuring the equipment your business uses on a regular basis is up-to-date and fit for employees to operate. To make this daily process easier and more efficient for your workers, create a systemized pre-shift inspection form that guides operators through all the important steps.
Without vehicle pre trip inspection forms, it's easy to overlook "small" safety issues that can become major hazards in the near future. For example, if you don't use a forklift pre use inspection form to examine hoses regularly, your forklift could suddenly lose power or lifting capacity.
CertifyMe.net has an easy 5-step process to ensure your employees are up to date with the latest recommended safety guidelines from OSHA. Along with safe driving practices, vehicle pre trip inspection forms are a great way to increase safety awareness. Let's look at OSHA's established guidelines for pre-trip inspection forms.
Follow OSHA's Requirements for a Pre-Shift Inspection
As the governing administration for safety in the workplace and helping to minimize work-related accidents, OSHA has a set of requirements that every employer must follow for forklift inspections before shifts.
Specifically, OSHA requires that all forklifts must be inspected every day before work can begin each shift. If forklifts are used every day throughout the day, they must be inspected after each shift.
Additionally, OSHA recommends conducting a visual pre-shift inspection with the engine off, and then an operational examination with the engine on. Both of these inspections together will give the operator a good, reliable understanding of any repairs or adjustments that need to be made to make the forklift safe for use. The following information is helpful when inspecting your forklifts, and includes the attributes specific to the type of forklift being used.
What to Check for During the Engine Off Pre-Shift Inspection
Before a new shift can begin with a forklift, the trained operator must complete a visual check with the engine turned off. The following items must be analyzed before moving onto the engine running examination.
Fluid Levels, including the water, oil, and hydraulic fluid
Leaks, cracks, or visible defects, which should include the hydraulic hoses and mast chains
Tires for pressure and the presence of any cuts or punctures
The extension of the load backrest
Finger guards
The readability of the on-board manual and instructions
The condition of the operator compartment, checking for oil and debris
The proper functioning of all safety devices, including the seat belt, harnesses, etc.
The following should be inspected depending on the type of forklift being used. Use this information as a template for your own vehicle pre trip inspection forms.
Electric Forklifts – Vehicle Pre Trip Inspection Form Checklist:
Cables and connectors, checking for exposed or frayed wires
Restraints of the battery
Electrolyte fluid levels
Hood latch
Internal Combustion Forklifts, Gas/LPG/Diesel – Forklift Pre Use Inspection Form Checklist: 
Engine oil
Brake reservoir
Engine coolant
Air filtration system
Belts and hoses
Radiator
Hood latch
Liquid Propane Forklifts:
Position of the tank
Pressure relief valve that points up
Tank restraint brackets
Condition of the tank, checking for dents and cracks
Proper fitting of the tank, within profile of the forklift
Leaks
What to Check for During the Engine On Operational Inspection
Once the pre-shift visual inspection is complete with the engine off, operators should perform a second examination with the engine running, and check for the following.
Accelerator linkage
Brakes
Steering
Forward and reverse controls
Lifting and lowering controls
Attachment control
Horn
Lights
Hour meter
For a complete checklist that includes both the pre-shift engine off and operational engine on inspections, print and use OSHA's document in your workplace. Their pre trip inspection form is highly recommended for any company that uses forklifts regularly.
Safety Begins with Pre Trip Inspection Forms and Trained Operators
According to OSHA, only trained and evaluated operators can perform these inspections, and only trained operators can drive forklifts. Ensure you have the pre-trip inspection forms and other resources to have the safest possible workplace.
With CertifyMe.net, we'll show you how to implement vehicle pre trip inspection forms, document key maintenance initiatives, and promote overall safety. To train and certify your operators with OSHA-compliant forklift certification, go to CertifyMe.net.
Welcome to CertifyMe.net
CertifyMe.net has offered online forklift certification since 1999. With Our Convenient online program. your employess can earn their certification in an hour or less.
Browse Online Certifications:
This low-cost program can be compeleted anytime, anywhere!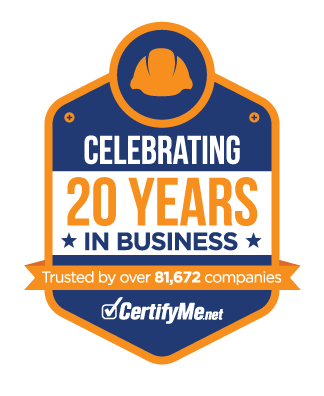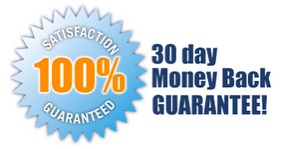 Connect with Us


Get Started Now By Registering Your Company For Free!
FREE 3 Year Renewals
Instant Access 24/7
Print Your Proof of Training
OSHA Accepted Nationwide
*If you are an individual not currently employed by a company use your personal name in
the 'Company Name' field.