Limited Time Offer! Free Covid-19 safety course with purchase of any Forklift or Aerial Lift Certification!
Access your free Covid-19 safety course in your members area once you have completed your purchase.

Italy Brings Home World's Largest Pumpkin Award
Posted by: admin on October 13, 2021
The arrival of the fall season means that annual competitions for largest pumpkins are in full swing. From California to Australia, Italy and beyond, farmers and agriculture enthusiasts are entering their beloved produce to be considered for the title of world's biggest pumpkin. Given the size of the entries, it's no surprise that these competitors regularly rely on forklifts to tote around their prize winners.
World's Biggest Pumpkin Grown in Italy
Italy's annual Lo Zuccone (The Pumpkin) competition brought out stiff competition in September 2021. The winner, Stefano Cutrupi, grew the biggest one; clocking in at 2,703 pounds, the gourd is said to be the world's largest pumpkin. He credits his success to crossbreeding, genetics, and other agronomic techniques. 
Australia is also home to a competitive group of agriculture enthusiasts who are eager to show off their autumnal harvest. New South Wales farmer Dale Oliver broke records this year with his 1,911 pound pumpkin. While this might sound small in comparison to Italy's winner, Australian farmers prefer to grow edible breeds, which tend to be smaller than gourds grown purely for size. That's why experts say we're unlikely to see the world's biggest pumpkin come from the Southern Hemisphere anytime soon. 
Minnesota Farmer Proud Owner of Largest Pumpkin in North America
On this side of the pond, a Minnesota horticultural teacher has won the 47th annual Safeway World Championship Pumpkin Weigh-Off. Travis Gienger's largest pumpkin weight? Clocking in at 2,350 pounds, his beloved gourd – nicknamed Tiger King, after the cult favorite Netflix show – is certainly one of the largest pumpkins ever grown. At its peak, the pumpkin grew at a rate of 53 pounds per day. The final entry was just 274 pounds short of the former all-time record: 2,624 pounds set by Belgium's Mathias Willemijns in 2016. Gienger took home more than $16,000 in prize money.
Competitors trekked long distances to enter their gourds into the California-based competition. Given that a single crack in the pumpkin can disqualify it from the contest, growers worked hard to transport their entries safely. A pallet, tarps, and plenty of soil helped to keep the largest pumpkin intact during its 21,000 mile journey from Anonka, Minnesota. 

Forklift Certification And Training for All Occasions
Given the sheer size of the entries, forklifts had to be used to lift the largest pumpkins onto a giant scale for the Pumpkin Weigh-Off. It's a good reminder of all the behind the scenes logistics that help to pull off events like this one. Whether you're lifting up award-winning gourds or more mundane freight, forklift safety is the key to getting the job done.
CertifyMe.net is a leading provider of online forklift training. If you're eager to get your team in compliance with OSHA regulations, our training is the solution. In just one hour, participants will learn all they need to know about safe forklift operation. Convenient and affordable, CertifyMe.net is the answer to all your forklift training needs. Get started today by clicking here or dialing 1-888-699-4800.
Welcome to CertifyMe.net
CertifyMe.net has offered online forklift certification since 1999. With Our Convenient online program. your employess can earn their certification in an hour or less.
Browse Online Certifications:
This low-cost program can be compeleted anytime, anywhere!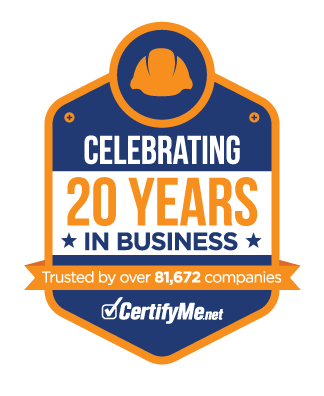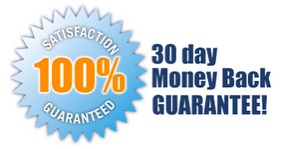 Connect with Us


Get Started Now By Registering Your Company For Free!
FREE 3 Year Renewals
Instant Access 24/7
Print Your Proof of Training
OSHA Accepted Nationwide
*If you are an individual not currently employed by a company use your personal name in
the 'Company Name' field.