Limited Time Offer! Free Covid-19 safety course with purchase of any Forklift or Aerial Lift Certification!
Access your free Covid-19 safety course in your members area once you have completed your purchase.

Summer Safety Tips for Warehouse Workers & Forklift Drivers
Posted by: admin on June 22, 2015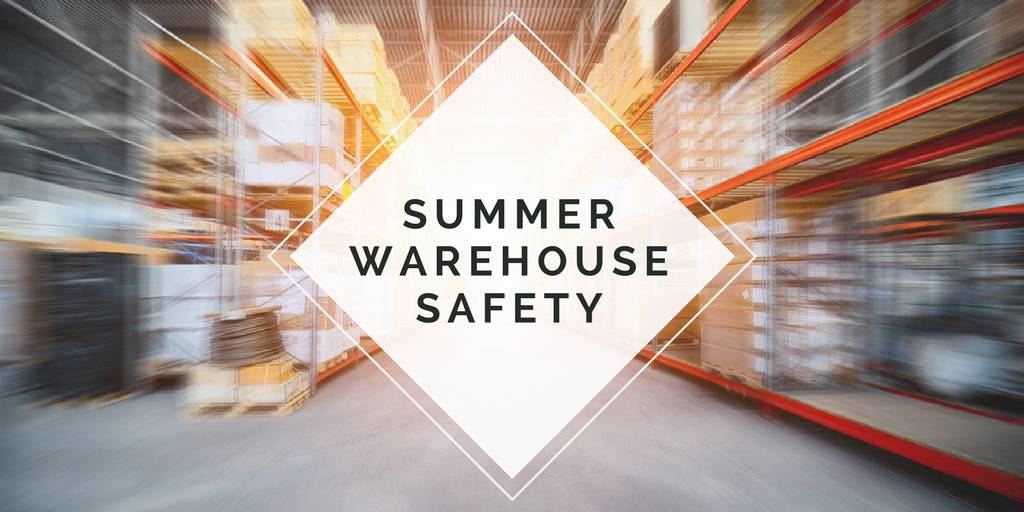 Summertime is usually busy-time for forklift drivers. Increased orders are the norm, overtime hours usually peak in the summer months, and the unique demands and challenges of outdoor forklift operations (for some workers) demand attention to detail and safety-minded practices to avoid accidents.
As a forklift operator, your employer is responsible for making sure you are kept safe and not subjected to health-threatening situations. But, there are a few things you can do yourself to protect yourself against the harsh sun and hot weather of summer.

Why Is Summer Heat Dangerous for Warehouse Workers and Forklift Drivers?
The body maintains its stable internal temperature through sweating and circulating more blood to the skin. When someone is in a very hot environment, their body isn't able to maintain its normal temperature as well, and cooling the body becomes more difficult than ever before. When the blood brought to the skin cannot lose its heat, perspiration becomes the main way for the body to release the excess heat. However, sweating is only effective if the humidity in the air is low enough to allow the sweat to evaporate, and whether or not the fluids and salts in the body that are lost via sweating are replaced with proper hydration and nutrition.
When the body cannot expel the excess heat, the body's internal temperature rises along with the heart rate. This can lead to heat stroke, heat rash, illness, fainting, loss of concentration, and even death.
If you'll be working outside this summer on a forklift, it's important for you to prepare for the heat and consciously take the steps needed to make sure you are hydrated, nourished, and kept cool.
Who Is Most at Risk for Heat Hazards?
Workers who spend time outdoors in summer, in direct sunlight, without much shade, and while wearing non-breathable clothing and hats are some of most vulnerable to heat hazards. Even if you won't be working much outdoors, warehouses and other indoor spaces that aren't well-ventilated or lack air conditioning can get hot and humid and contribute to heat-related illness. The hazard increases if you'll be working around radiant heat sources or handling hot objects.
Workplaces where staff are most at-risk of experiencing heat stroke and other heat-related problems include:
Iron and steel foundries
Non-ferrous foundries
Brick-firing and ceramic plants
Glass production plants
Rubber product factories
Electrical utilities, like boiler rooms
Food canneries
Chemical plants
Mining sites
Smelters
Steam tunnels
Construction work
Farm work
Oil and gas well operations
Asbestos removal
Landscaping
Hazardous waste site activities
Along with these worksites, warehouse workers are frequently exposed to extreme temperatures in summer.
Warehouse Heat Safety: Tips for Warehouse Workers
Warehouse employees can work for prolonged periods in high temperatures in summertime, and they must plan accordingly. To beat the summer heat, warehouse workers can:
Undergo training, so they can identify the warning signs of heat-related illness
Take a break any time they begin sweating or feel worn-down or tired; even a 5-minute break can help a warehouse worker rest and recover and minimize the impact of severe heat
Ensure all work tasks are performed in a warehouse where sufficient ventilation is present; portable fans and similar equipment can help warehouse workers stay cool throughout the day
If a warehouse worker passes out or experiences other symptoms of heat-related illnesses, call 911 right away. This ensures the worker can receive immediate medical attention to address their symptoms.
Summertime Safety Tips for the Workplace
Whether you're the forklift operator or the employer of forklift drivers, keep safe this summer by sharing and following these handy tips:
1. Keep Hydrated
Employers can encourage forklift operators to take frequent water breaks during summer. Forklift operators can also stash a bottle of water in their lift. With rising temperatures, the chance for cramping and/or dehydration increases. In order to operate a lift well, you have to be physically prepared. Staying hydrated is half the battle during the dog days of summer.
2. Stay on Track with Your Maintenance Schedule
With sweltering conditions, a forklift needs some extra attention, too. Overheating is a common problem, so make sure your maintenance schedule is followed. Nothing ruins a shift faster than a broken-down forklift.
3. Know the Signs of an Overheating Forklift
A forklift can overheat in summertime, due to the fact that its coolant levels may be low. So, a lift's coolant levels should be inspected regularly in summertime and throughout the year. You should also inspect the lift's hoses, as high temperatures can make them more susceptible to cracking or other signs of wear and tear.
4. Inspect Your Forklift's Tires
Summer heat can cause forklift tires to crack, so you should inspect your lift's tires regularly. If the tires look low, inflate them to the proper pressure. If cracked forklift tires look severely damaged, they should be replaced immediately.
5. Take Frequent Breaks
It may seem counterproductive to take more breaks, but a forklift operator may struggle to perform their daily tasks if he or she is dehydrated or overheated or has lost focus. Throughout the work day, take frequent breaks to rest in the shade, drink water, and enjoy a small snack to keep your fluid levels up and prevent an empty stomach from further depleting your internal reserves.
6. Shield Yourself from the Sun
For outdoor workers, staying out of the sun as much as possible is vital to summer-long safety. If you spend eight to 10 hours outside under the sun, and you'll eventually feel the impact. If you work in a shipyard, dock, or other outdoor setting, keep yourself protected with a hat, wear sunscreen, and work under a roof covering whenever possible.
7. Know Your Workers' Limitations
As the one responsible for keeping workers safe and preventing accidents and illness, employers should allow new and returning workers to build a tolerance to the heat and gradually increase workloads as they become acclimated.
8. Watch for Signs of Heat-Related Illness
The best way to prevent heat-related illness and accidents from happening on a worksite is to closely monitor the signs and symptoms of the beginnings of heat-related discomfort. Common symptoms of heat-related illness include:
Confusion
Headache
Nausea
Dizziness and weakness
Irritability
Loss of focus
Heavy sweating
Muscle cramping
Loss of consciousness
Seizures
9. Review Seasonal Safety Policies and Procedures
The onset of summer is the perfect time to go over any seasonal-specific safety concerns. You should do this four times per year, and summer is no different.
10. Offer Forklift Safety Training
Make sure your forklift drivers are up-to-date with the latest OSHA forklift safety requirements and receive ongoing forklift training to prevent illness and accidents. At CertifyMe.net, we specialize in forklift safety. Our courses can be taken at your convenience, so there's never any schedule conflict. Safety is simply too important to ignore – contact us today, and we'll put your company's safety program on the right track.
For more information, please call our OSHA forklift safety representatives are available at (888) 699-4800 or visit our contact page.
Welcome to CertifyMe.net
CertifyMe.net has offered online forklift certification since 1999. With Our Convenient online program. your employess can earn their certification in an hour or less.
Browse Online Certifications:
This low-cost program can be compeleted anytime, anywhere!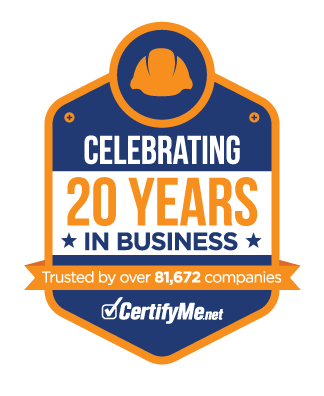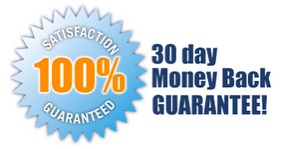 Connect with Us


Get Started Now By Registering Your Company For Free!
FREE 3 Year Renewals
Instant Access 24/7
Print Your Proof of Training
OSHA Accepted Nationwide
*If you are an individual not currently employed by a company use your personal name in
the 'Company Name' field.