Warehouse Management Best Practices
Posted by: admin on July 14, 2014
Are you looking for ways to run your warehouse more smoothly? Even the best organized bosses can always change their system a little bit to get the most out of their workers. A warehouse is usually just one building, but in that building is a connected system of employees, machines, tasks and other work-related items that all interact with each other.
Finding out how all those things work together the best way possible is hard to do. It helps to have a system in place. This "plan of attack," which is sometimes called Management Best Practices, can help your warehouse become more efficient – and not to mention, simply a better place for everyone to work at. These Management Best Practices (MBP) will benefit supervisors, regular employees and everyone else in your warehouse organization chart.
Keep Communication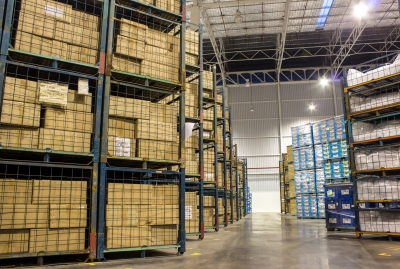 Open. If there is any issue with a warehouse delivery, forklift problem, anything at all – have your employees communicate directly with management. If workers have a voice, they're happier.
Offer Incentives. For example, if your forklift driver has gone 6 months without any accidents or close calls, offer a bonus. This will make it easier to have a safer, healthier workplace.
Set Realistic Goals. If your warehouse benefits from handling a certain volume of goods, put up a number for yearly goals. Also aim for a certain amount of accident-free days. All these small goals will help accomplish a larger goal – a better warehouse to work in.
CertifyMe.net is also a big part of many warehouse MBP plans. Our affordable training classes, including warehouse forklift training, are a great way to have your entire forklift driving fleet become OSHA compliant in the quickest time at the lowest cost. After all, there are plenty of famous American companies (Verizon, Jenny Craig, Fuji Film, Harley-Davidson, Siemens and others) who rely on CM for all their forklift training needs. Certifyme.net will keep you OSHA compliant – that's the bottom line!
Please call (888) 699-4800 to set up your training courses today. For other ways to reach us, or to send a secure message, just visit our contact page.
Thank you for checking out the CM blog. Please visit again for more helpful information.
5 EASY STEPS!
Follow step-by-step instructions to get OSHA compliant!
This low-cost program can be completed anytime, anywhere!



Get Started Now By Registering Your Company For Free!
FREE 3 Year Renewals
Instant Access 24/7
Print Your Proof of Training
OSHA Accepted Nationwide
*If you are an individual not currently employed by a company use your personal name in
the 'Company Name' field.