Philadelphia Forklift Certification and Training
Philadelphia Forklift Training Can get you Ahead!
Philadelphia has much to offer. The city's east coast location and close proximity to other large cities (New York, Boston, Newark, etc.) make the City of Brotherly Love a hub of forklift-related activity. Shipyards, docks, warehouses, and much more – Philly has a near-endless selection of potential employers for well-trained forklift drivers.
CertifyMe.net is the best place to get Philadelphia forklift training. Best of all, you can take your OSHA compliant forklift training any place – our online courses are accessible with any reliable internet connection. And since your schedule isn't tied to our forklift certification in Philadelphia, PA, you can take and complete your training anytime that's convenient for you.
We're the #1 choice for forklift certification in Philadelphia. We simplify and streamline the safety training process. With our easy to implement training courses, hands-on evaluation and other support, CertifyMe.net is the obvious choice for compliance instruction and Philadelphia forklift certification.
If you're thinking about getting Philadelphia forklift training, don't delay any longer – call CertifyMe.net today at 1-888-699-4800. Or, click here to register your company today!

Why Become a Forklift Operator in Philly?
Despite the population, the stability in its economy continues to open many avenues for job seekers, particularly those with Philadelphia forklift certification from a forklift school. Philadelphia employers can meet the needs of individuals looking to get into a forklift career, which is why it's so important to get a leg up on competitors by getting your forklift certification Philadelphia. Local businesses are ready to hire people who are OSHA certified to drive forklifts.
Why OSHA Forklift Certification in Philadelphia is Important
Industrial companies both big and small are seeking Forklift drivers with forklift certification. Philadelphia forklift certification employers will tell you that steering powerful equipment like a forklift is not a task that business owners would risk leaving to an inexperienced operator. Forklift operators with proper training are equipped with extensive know-how of safety precautions and operating procedures for different settings, whether in a commercial storage warehouse or a construction site. Getting certified is a good way to make sure you're ready to be hired. With our Philadelphia forklift certification, your company is covered in the event of an OSHA audit or investigation.
Philadelphia has a progressive economy with many job openings. Secure your future and get the proper forklift certification in Philadelphia that qualifies you to higher paying forklift jobs. CertifyMe.net gives you the best chance to thrive in the competitive Philadelphia forklift job market. Sign up today and get the OSHA compliant training you need – and the qualifications that all Philly forklift employers are looking for!

Why CertifyMe.Net is Best for Forklift Certification in Philadelphia
Forklift certification in Philadelphia is crucial for preventing accidents and protecting your employees on the job. That's why CertifyMe.net makes it easy for you to complete your Philadelphia forklift certification. Our program is 100% online and completely OSHA-compliant. We've included all the necessary training components required by OSHA that workers need to operate forklifts safely. In about one hour and for only $59.95 per module, your employees are  trained and qualified for forklift work in Philadelphia. We teach:
Warehouse Forklifts, Classes 1, 4, 5
Order Pickers and Pallet Jacks, Classes 2, 3
Rough Terrain Forklifts, Class 7
For any questions about forklift certification in Philadelphia, PA, contact CertifyMe.net today. Our OSHA forklift training experts can be reached at 1-888-699-4800. And if you're ready to take your CertifyMe.net Philadelphia forklift training right now, click here to get started.
Thanks for considering CertifyMe.net for all of your forklift certification requirements in Philadelphia, PA!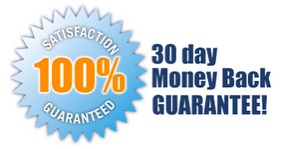 5 EASY STEPS!
Follow step-by-step instructions to get OSHA compliant!
This low-cost program can be completed anytime, anywhere!

Get Started Now By Registering Your Company For Free!
FREE 3 Year Renewals
Instant Access 24/7
Print Your Proof of Training
OSHA Accepted Nationwide
*If you are an individual not currently employed by a company use your personal name in
the 'Company Name' field.