Philadelphia Forklift Certification and Training
Philadelphia Forklift Training Can get your Ahead!
With outdoor sculptures and streets lined with stunning murals, beautiful Philadelphia is popularly known for its art and culture. Individuals with Philadelphia forklift training and certification love Fairmount Park, the largest urban landscape park in the world. Philly is the fifth most populated city in the United States. It's also the seventh-largest metropolitan sector. And hey, it's the home of Rocky Balboa.
But Philadelphia has much more to offer, especially for forklift drivers. The city's east coast location and close proximity to other large cities (New York, Boston, Newark, etc.) make the City of Brotherly Love a hub of forklift-related activity. Shipyards, docks, warehouses, and much more – Philly has a near-endless selection of potential employers for well-trained forklift drivers.
CertifyMe.net is the best place to get Philadelphia forklift training. Best of all, you can take your OSHA compliant forklift training any place – our online courses are accessible with any reliable internet connection. And since your schedule isn't tied to our forklift certification in Philadelphia, PA, you can take and complete your training anytime that's convenient for you.
If you're thinking about getting Philadelphia forklift training, don't delay any longer – call CertifyMe.net today at 1-888-699-4800.

Why Become a Forklift Operator in Philly?
Despite the population, the stability in its economy continues to open many avenues for job seekers, particularly those with Philadelphia forklift certification from a forklift school. Philadelphia employers can meet the needs of individuals looking to get into a forklift career, which is why it's so important to get a leg up on competitors by getting your forklift certification Philadelphia. Local businesses are ready to hire people who are OSHA certified to drive forklifts.
There are many potential employers in the city of brotherly love. If you're a forklift driver looking for a job in Philadelphia, you'll be pleased to know the city's economy thrives on manufacturing, oil refining, food processing, and other such industries. There's always room for a new forklift driver who's received the proper forklift certification in Philadelphia. Learn more about our classes.
Why OSHA Forklift Certification in Philadelphia is Important
Industrial companies both big and small are seeking Forklift drivers with forklift certification. Philadelphia forklift certification employers will tell you that steering powerful equipment like a forklift is not a task that business owners would risk leaving to an inexperienced operator. Forklift operators with proper training are equipped with extensive know-how of safety precautions and operating procedures for different settings, whether in a commercial storage warehouse or a construction site. Getting certified is a good way to make sure you're ready to be hired.
Forklift Opportunities in Philadelphia
There are countless opportunities for those with forklift certification Philadelphia. Possible positions include forklift operator, warehouse worker/manager, dock worker, forklift mechanic, and much more.
Although it is easier to get accepted if you have already had forklift training in Philadelphia, for those who have yet to get a certificate, Goodwill Industries is a great place to start a job search. With vocational programs, you have the chance to get classroom forklift training. Philadelphia has a number of vo-tech service programs.
Goodwill also has a solid job placement and career service that offers training, though not all training seminars revolve around forklift certification. Philadelphia job seekers should visit their office at 125 N Black Horse Pike, Bellmawr, NJ 08031 or email your resume to Good Will.
Other Companies Looking for Philadelphia Forklift Certification Workers
Fres-co Systems USA, Inc. – the prime manufacturer of high-performance flexible packaging materials such as foil laminates (http://www.fresco.com/)- is another potential employer searching for certified forklift operators. For inquiries and job applications you can drop by their office at 3005 State Rd, Telford, PA 18969. Fres-co is always looking for the right folks with forklift training. Philadelphia and surrounding area residents are welcome to apply.
Other companies require forklift training in Philadelphia due to the high occupational hazards at work. Certified drivers are the hiring priority of businesses like Beatty Lumber and Millwork Company – a building materials distributor and Graybar Electric Co. distributor of high-quality components, equipment, and materials for the electrical and telecommunications industries. Graybar and similar employers are always looking for new blood with forklift certification. Philadelphia residents should apply or inquire online here.
Philadelphia has a progressive economy with many job openings. Secure your future and get the proper forklift certification in Philadelphia that qualifies you to higher paying forklift jobs. CertifyMe.net gives you the best chance to thrive in the competitive Philadelphia forklift job market. Sign up today and get the OSHA compliant training you need – and the qualifications that all Philly forklift employers are looking for!
Why CertifyMe.Net is Best for Forklift Certification in Philadelphia
Forklift certification in Philadelphia is crucial for preventing accidents and protecting your life on the job. For this reason, being certified is an essential quality employers look for in a potential employee. That's why CertifyMe.net makes it easy for you to complete your Philadelphia forklift certification. Our program is 100% online and completely OSHA-compliant. We've included all the necessary training components required by OSHA that workers need to operate forklifts safely. In about one hour and for only $59.95 per module, you can be trained and qualified for all the best forklift jobs in Philadelphia. To save even more time, you can choose the specific forklift training module your current or dream job needs.
We teach:
Warehouse Forklifts, Classes 1, 4, 5
Order Pickers and Pallet Jacks, Classes 2, 3
Rough Terrain Forklifts, Class 7
The program is self-paced and can be taken as many times as you need to pass with flying colors and feel totally prepared to operate forklifts in the workplace. Employers will rejoice seeing our OSHA-compliant forklift certification Philadelphia on your resume and will want to hire you on the spot! If you have yet to get yourself certified, learn more about how to get forklift certified.
For any questions about forklift certification in Philadelphia, PA, contact CertifyMe.net today. Our OSHA forklift training experts can be reached at 1-888-699-4800. And if you're ready to take your CertifyMe.net Philadelphia forklift training right now, click here to get started.
Thanks for considering CertifyMe.net for all of your forklift certification requirements in Philadelphia, PA!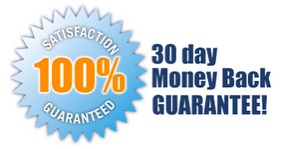 5 EASY STEPS!
Follow step-by-step instructions to get OSHA compliant!
This low-cost program can be completed anytime, anywhere!

Get Started Now By Registering Your Company For Free!
FREE 3 Year Renewals
Instant Access 24/7
Print Your Proof of Training
OSHA Accepted Nationwide
*If you are an individual not currently employed by a company use your personal name in
the 'Company Name' field.