Limited Time Offer! Free Covid-19 safety course with purchase of any Forklift or Aerial Lift Certification!
Access your free Covid-19 safety course in your members area once you have completed your purchase.

Philadelphia Forklift Certification, 100% Online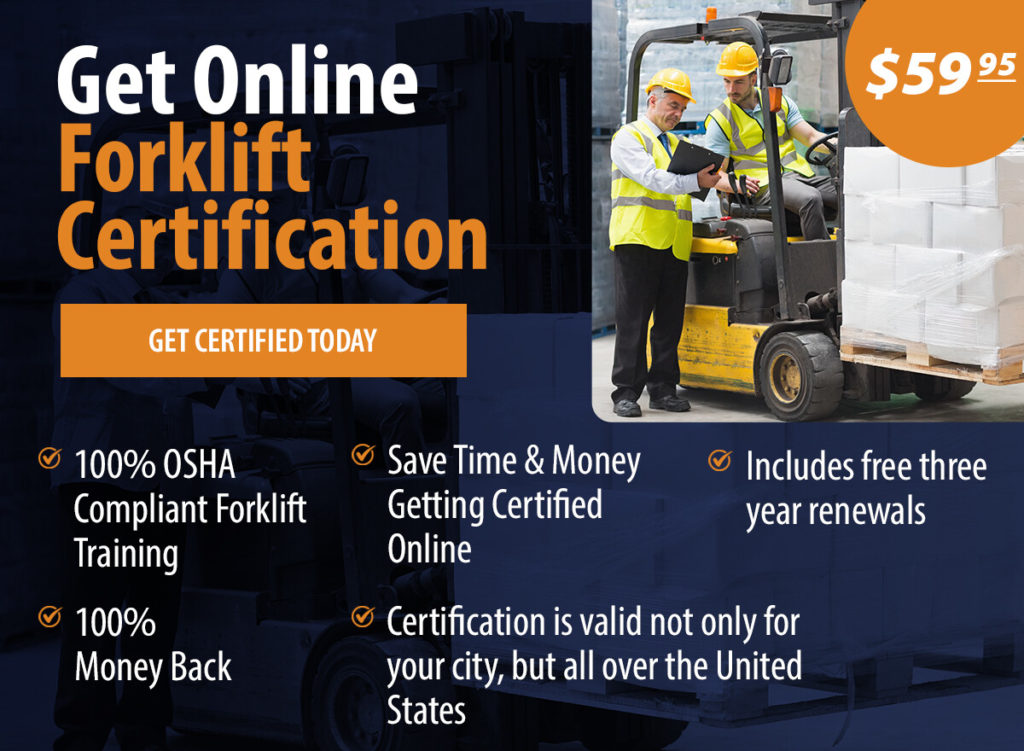 Forklift certification is an important aspect of safe operations. Whether you're an employer or an employee, it's important for you to understand your legal obligations. In Philadelphia, all operators must obtain a Philadelphia forklift certification prior to getting behind the wheel. If you're an employee, then that means you need to get certified before you drive a forklift, even if your employer asks you to perform a forklift-related task. If you're an employer, then you need to be sure that your employees have this certification.
Here at CertifyMe.net, we understand how time consuming the certification process can be, so we simplify everything. You can obtain our Philadelphia forklift certification online, with minimal effort, and with maximum education.
How Online Forklift Certification in Philadelphia Works
If you've decided that you need to operate a forklift, then your next step is learning how to get forklift certified in Philadelphia. Our process makes the whole ordeal seamless and easy for everyone. Here are the steps you'll take with CertifyMe.net:
Register with the Platform

: Your first step is deciding who will pay for the course you plan on taking. If you're an employer, then you can bundle multiple courses together and pay for them as you register with CeritfyMe.net. If you're an employee, then you might want to inquire with your employer over whether they'll be paying for the course. If so, then they should register for you. Otherwise, you can go ahead and register on your own.

Pick Your Course(s)

: Next, you need to

select which course(s)

you want to complete. We offer a variety of courses including three forklift-specific options. From traditional warehouse forklifts to rough terrain forklifts, we've got you covered.

Get Educated

: The next step involves you going over the subject material in depth. You'll want to make sure that you thoroughly read though the subject matter and understand it. The time it takes to do this varies from person to person, but many of our clients say that they can complete our course within an hour.

Pre-Testing

: Once you've absorbed the content, you'll take an online test. You need to pass this test to move on to the next step. If you fail, then do not fret. You won't have to repay for the course. You can take this online test as many times as you need to until you pass.

On-Site Evaluation

: Finally, an experienced and trained employee should give you an on-site evaluation to make sure that you can properly handle a forklift. You need to pass this portion of the process to get certified.

Obtain Your Official Forklift Operator Card

: Once you have shown that you are competent at operating a forklift, you will be provided with an official operator card and certification through our program.
After completing these steps, you will officially have your forklift certification in Philadelphia. You can print off proof in the form of a certificate and an operator card from our program. You'll want to keep a copy of these records with you on the job site.

Why Choose CertifyMe.net for Philadelphia Forklift Certification
As you can see, the process of obtaining your forklift certification in Philadelphia is pretty straightforward and easy when you partner with CertifyMe.net. This is especially true if you're an employer seeking out certifications for multiple employees. If that's the case, you can also obtain a qualified trainer and evaluator certificate so that you can personally evaluate your employees before certifying them.
On top of these benefits, here are more reasons to work with CertifyMe.net:
 24/7 access to the curriculum – allows employees to learn at any time or place that's convenient. The courses can also be accessed from any device with an internet connection.
Fast and Easy – The course only takes about an hour to complete, and the test at the end can be taken as many times as an employee needs until they pass. 
Certification Cards – Upon completion of the training, employees can print their certification cards that serve as proof of training and OSHA compliance. 
Free Renewals – We're the only company who gives free lifetime access to the training course. OSHA requires an evaluation of forklift drivers' performance every three years. If a refresher course is needed, with CertifyMe.net there is no need to pay again. Use our course again every three years or whenever you need a refresher. 
Affordable – Not only are our courses $59.95, you'll save time and money by not having to send your operators to an off-site location for training. 
Obtaining your certification is crucial. It's a legal requirement in Philadelphia. On top of that, it's also a safety concern, too. Certified employees are less likely to get into an accident and cause injuries.
If you go through our program and you aren't satisfied, then no worries! We offer a 100% money back guarantee within 30 days of ordering our program.

Frequently Asked Questions about Forklift Certification in Philadelphia
Here are a few relevant questions that many of our customers ask:
Does Getting Certified Provide me with a Job?
No. Never submit to a certification program that promises a job after you complete the course. This is a well-known scam. Instead, report that program to the FTC.
How Long is My Certification Good for?
Your forklift certification will remain valid for at least three years. After that, you will need to seek out a recertification. The good news is that you can get recertified for free if you're partnering with CertifyMe.net.
How much can I actually be fined by OSHA?
This incident from a roofing job almost totaled 1 million dollars! The CertifyMe.net forklift certification cost is $59.95!

Sign Up for Philadelphia Forklift Training and Certification Today!
Philadelphia forklift training and certification is good business. Protect your workers from injury, your property from damage, and your business from costly fines with a single decision.
For any questions about forklift training, contact CertifyMe.net today. Our OSHA forklift training experts can be reached at 1-888-699-4800. And if you're ready to take your CertifyMe.net Philadelphia forklift training classes right now, click here to get started.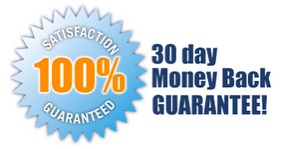 5 EASY STEPS!
Follow step-by-step instructions to get OSHA compliant!
This low-cost program can be completed anytime, anywhere!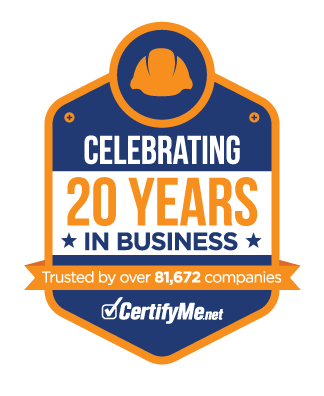 Get Started Now By Registering Your Company For Free!
FREE 3 Year Renewals
Instant Access 24/7
Print Your Proof of Training
OSHA Accepted Nationwide
*If you are an individual not currently employed by a company use your personal name in
the 'Company Name' field.