Limited Time Offer! Free Covid-19 safety course with purchase of any Forklift or Aerial Lift Certification!
Access your free Covid-19 safety course in your members area once you have completed your purchase.

Phoenix Forklift Training and Certification
Phoenix Forklift Training and Certification will get you Ahead! Sign Up for CertifyMe.net and Get 100% OSHA Complaint Training Today!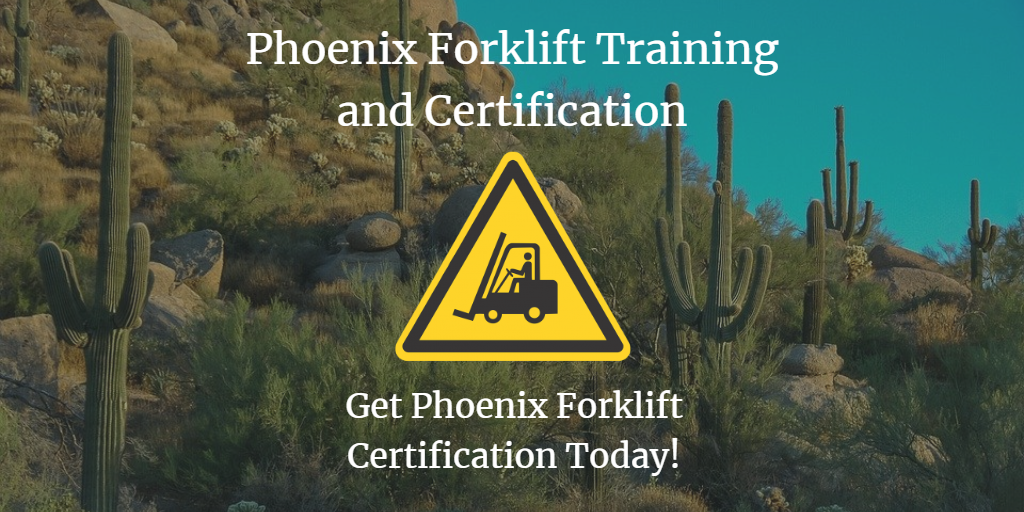 Forklift jobs in Phoenix will remain in demand – but are you ready to provide your employees with OSHA compliant training? With CertifyMe.net, you'll have all the OSHA training you need to be successful – and safer – on the job. Sign up today with CertifyMe.net, and ensure your forklift drivers have the training they need!
OSHA requires that every forklift driver in Phoenix (and throughout the U.S.) have a forklift license. It's against the law to have anyone drive a powered industrial truck without forklift certification in Phoenix. Many companies can't handle this alone. That's where CertifyMe.net comes in – our Phoenix forklift certification is a convenient, affordable alternative to traditional seminars and expensive 3rd party training providers.

 The Importance of Phoenix Forklift Training and Certification
The need for forklift operators is increasing in Phoenix, as mentioned above, but workers still need to complete a Phoenix forklift certification to qualify for jobs. Forklift training has become a requirement for all operators by OSHA because it is the most effective method for reducing accidents on a worksite and the number of injuries and fatalities that happen as a result of them. That's just one of the many reasons why forklift certification in Phoenix is so important!
Here's another reason: Phoenix forklift certification is required by OSHA. If your company is involved in an accident and your workers don't have the training credentials, heavy fines and penalties will have to be paid. Simply put: you can't afford the cost of non-compliance. With our Phoenix forklift certification, you're covered in case of an emergency!
CertifyMe.net's OSHA forklift courses and forklift certification in Phoenix are also used by employers to limit liability and, more importantly, have the best-trained forklift drivers all throughout Phoenix and Maricopa County.
Forklift Operators in Phoenix – Why Forklift Certification in Phoenix is the Right Choice
There are a ton of great employers in the Phoenix area. With the city growing more and more each year, employment opportunities abound – and your company needs to provide forklift certification in Phoenix for all prospective employees!. Learn where to get forklift certification.
Not all applicants will have Phoenix forklift certification. If they don't, you're responsible for providing training. But with CertifyMe.net, you can let us handle these requirements. We'll get your workers OSHA compliant effectively and affordable!
Our forklift certification in Phoenix is ideal for small, medium and large companies in the greater Phoenix metro area.
Sign up with CertifyMe.net today, and see how our forklift certification in Phoenix can elevate your safety program in no time at all.
So how do you receive your Phoenix forklift certification? All you have to do is sign up on the CertifyMe.net website, commit about one hour of your time, and pick your OSHA-compliant training that is most appropriate for your work situation. Our Phoenix forklift certification modules include:
✓ Warehouse Forklifts, classes 1, 4, and 5
✓ Pallet Jacks and Order Pickers, classes 2 and 3
✓ Rough Terrain Forklifts, class 7
You also have the option to complete our train the trainer program if you're an experienced operator and want to teach new workers how to operate forklifts.  And re-certifications are always free! Sign up today!

For questions about our training, or if you'd like to speak with our forklift certification experts for Phoenix, give CertifyMe.net a call today at 1-888-699-4800. You can also get started today – click here and you're on your way to becoming OSHA compliant today. Thanks for considering CertifyMe.net for your complete Phoenix forklift certification requirements!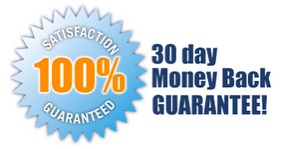 5 EASY STEPS!
Follow step-by-step instructions to get OSHA compliant!
This low-cost program can be completed anytime, anywhere!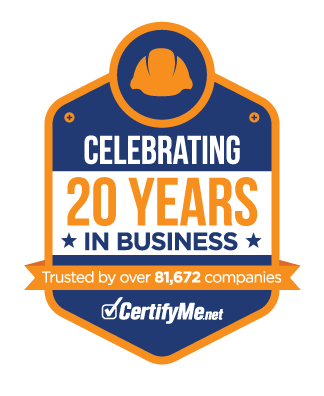 Get Started Now By Registering Your Company For Free!
FREE 3 Year Renewals
Instant Access 24/7
Print Your Proof of Training
OSHA Accepted Nationwide
*If you are an individual not currently employed by a company use your personal name in
the 'Company Name' field.