Phoenix Forklift Training and Certification
Phoenix Forklift Training and Certification will get your Ahead!
If you've ever found yourself attracted to life in Phoenix, Arizona, it's not just the weather that's worth it. The Individuals with Phoenix forklift training are doing very well in the job market – and getting your forklift certification in Phoenix can make you a valuable asset to any employer. There's expected to be a national increase – up to 12% – in forklift related jobs between now and 2018. With the median salary for entry forklift operators at anywhere from $9.77-$22.11 in Arizona, you can really change your circumstances with the right forklift certification. Phoenix is also Arizona's biggest city, ensuring the market for forklift related jobs will be centrally located within this bustling, sprawling city.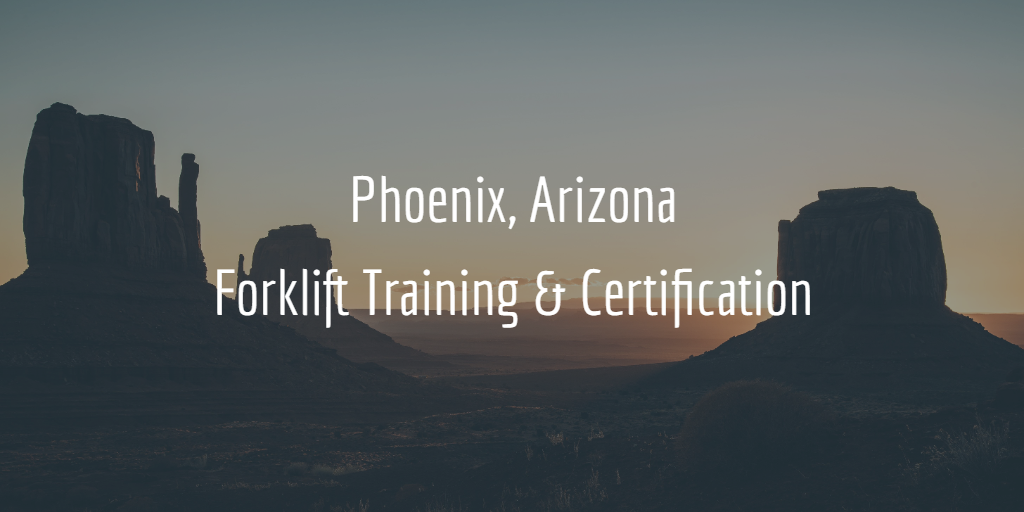 Forklift jobs in Phoenix will remain in demand – but are you ready to get a well-paying warehouse, distribution center, or shipping terminal job? With CertifyMe.net, you'll have all the OSHA training you need to be successful – and safer – on the job. But you have to get those forklift jobs in Phoenix first. Sign up today with CertifyMe.net, and put yourself head and shoulders above the competition!
Let's look at some different forklift jobs in Phoenix, along with the advantages of getting OSHA certified ASAP!

Get OSHA Forklift Certified with Phoenix Forklift Training and Certification
The need for forklift operators is increasing in Phoenix, as mentioned above, but workers still need to complete a Phoenix forklift certification to qualify for jobs. Forklift training has become a requirement for all operators by OSHA because it is the most effective method for reducing accidents on a work site and the number of injuries and fatalities that happen as a result of them. In addition to protecting workers' safety, forklift training is also designed to help you be more productive at work, which not only helps you be more successful but also increases an employer's bottom line and makes you more valuable to them.
The benefits of forklift training in Phoenix, AZ, works both ways. Sure, it's ideal for employees looking to take the next step in their career path. But CertifyMe.net's OSHA forklift courses are also used by employers to limit liability and, more importantly, have the best-trained forklift drivers all throughout Phoenix and Maricopa County.
Job Opportunities for Forklift Operators in Phoenix
There are a ton of great employers in the Phoenix area. With the city growing more and more each year, employment opportunities abound – and you can increase your job chances with the right forklift certification. Phoenix is a great place to study and work, and plenty of employers are hiring. Learn where to get forklift certification.
Western Paper Distributors is one such employer. Western is always looking for qualified forklift operators to help work in its warehouse who have received forklift training. Phoenix is the home and heart of Western Paper and its affiliated distributors.
Though the site itself doesn't have a career section, job site listings via Monster or some of the larger employment databases are always advertising jobs. You have a good shot if you've received forklift training – Phoenix is a great place to get your training and Western is a fine place to work! If you're interested in working for Western, you can contact them directly via their website or ask your Phoenix recruiter to help place you. Remember to bring along proof of your forklift training in Phoenix.
Clean Harbors is another great Phoenix place of employment to drive a forklift, particularly if you have attended classes and have a forklift certification. Phoenix is the home of this industrial solutions company, which recently acquired industry giant Safety-Kleen. The union has created several new jobs available to qualified applicants. Find out more at http://www.cleanharbors.com.
If you're having difficulty finding a job directly, staffing solutions like AmeriTemps of Phoenix can help you. It's best to just walk right into the branch with a resume ready – don't forget papers related to your forklift training! Phoenix branches of AmeriTemps aren't the only option – you can find other labor offices on Google or in your local Phoenix jobs section.
These are just a few examples of all the great forklift jobs in Phoenix. Clean Harbors, Western Paper Distributors, and other employers are always on the lookout for well-trained, OSHA compliant forklift drivers. Will that be you, or will a missed opportunity to get CertifyMe.net forklift training pass you by? Don't be left in the unemployment line – sign up with CertifyMe.net today!
Accidents and related mishaps at Phoenix job sites are similar to those in other parts of the country. A recycling plant accident hit the Phoenix Business Journal newswire a few years ago but accidents are not a frequent part of the forklift work environment in Phoenix. With warmer weather almost year round, the weather changes that cause accidents in other major cities can be avoided by workers in Phoenix. Forklift training in Phoenix can better equip you against all kinds of accidents and falls.
If you're considering forklift certification in Phoenix, you'll be greeted with a wealth of job opportunities and new career choices once you're ready to enter the workforce. You have the ability to complete your forklift certification online, without the necessity of sitting in a stuffy, overheated classroom from day to day. If you're looking to change your career with forklift certification, Phoenix is the place!
So how do you receive your Phoenix forklift certification? All you have to do is sign up on the CertifyMe.net website, commit about one hour of your time, and pick your OSHA-compliant training that is most appropriate for your work situation. Our individual modules include:
Warehouse Forklifts, classes 1, 4, and 5
Pallet Jacks and Order Pickers, classes 2 and 3
Rough Terrain Forklifts, class 7
You also have the option to complete our train the trainer program if you're an experienced operator and want to teach new workers how to operate forklifts.  And re-certifications are always free! Sign up today!
For questions about our training, or if you'd like to have a better chance to obtain forklift jobs in Phoenix, give CertifyMe.net a call today at 1-888-699-4800. You can also get started today – click here and you're on your way to becoming OSHA compliant today.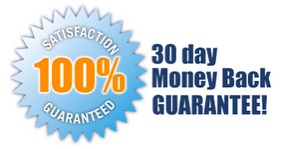 5 EASY STEPS!
Follow step-by-step instructions to get OSHA compliant!
This low-cost program can be completed anytime, anywhere!

Get Started Now By Registering Your Company For Free!
FREE 3 Year Renewals
Instant Access 24/7
Print Your Proof of Training
OSHA Accepted Nationwide
*If you are an individual not currently employed by a company use your personal name in
the 'Company Name' field.