Limited Time Offer! Free Covid-19 safety course with purchase of any Forklift or Aerial Lift Certification!
Access your free Covid-19 safety course in your members area once you have completed your purchase.

Phoenix Forklift Certification, 100% Online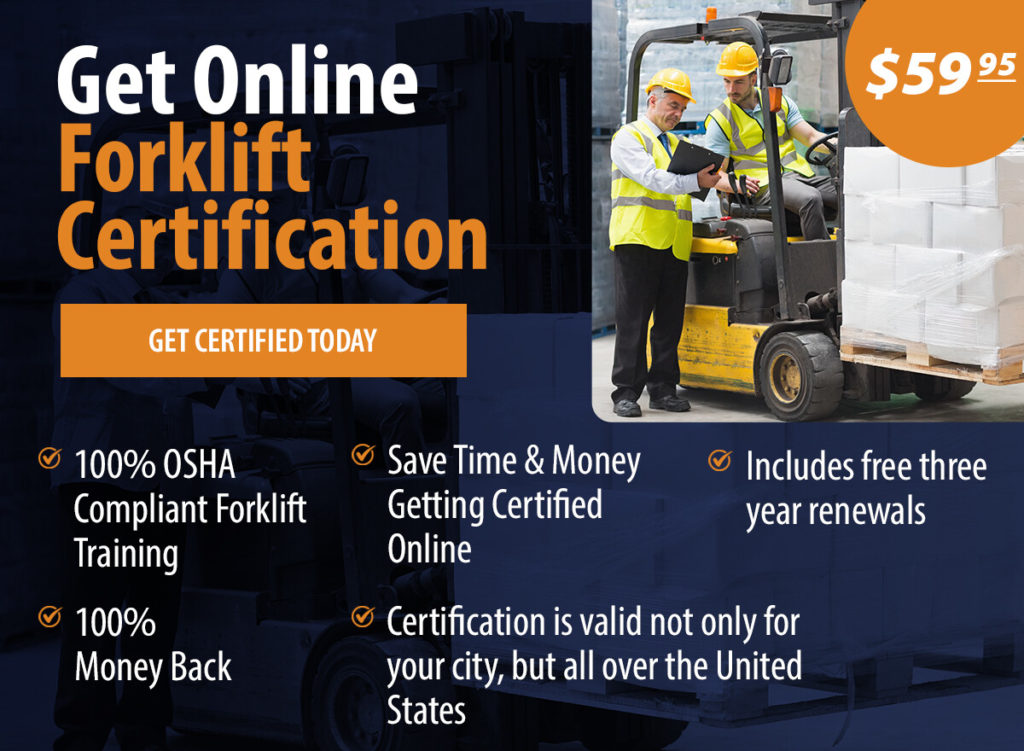 Do you have an upcoming construction job that requires forklift operation? If so, then you need to obtain your forklift certification in Phoenix before you take on the job. Otherwise, you run the risk of not only being noncompliant with the law but also potentially causing a work accident.
The good news is that you can easily obtain your Phoenix forklift certification online with CertifyMe.net. Our program is available for only $59.95. Learn more about the whole process and how you can become forklift certified 100% online below.
How Online Forklift Certification in Phoenix Works
Are you wondering how an online program would work? Most of the program is completed online, but you will have to attend an in-person on-site evaluation to ensure that your training led to proper operation techniques. The whole process is easy and fast.
Here's how to get forklift certified in Phoenix using CertifyMe.net:
Employers Sign Up Employees

: First, you or your employer will

need to register

with CertifyMe.net.

Employers Choose the Right Course

: While signing up for an account with CertifyMe.net, your employer will also pick the right course or courses that you need to complete in order to succeed at the job you're hoping to complete. Depending on your needs, you may want to take our basic forklift course, or you may need a rough terrain course.

Employees Take the Course

: Next, you will participate in the training course. You can take as long as you need to go through and understand the course materials. Many of our past customers say they were able to go through the entire process in about one hour, so you can also be speedy if you're already well-versed on forklift operation techniques.

Pre-Testing

: After going through the course materials, you will be asked to complete an online examination. This exam can be taken multiple times until you pass it.

On-Site Evaluation

: You'll want to make sure you understand the subject matter before submitting to an on-site evaluation. During this hands-on exam, you'll be with an operator, and you'll be expected to show your competence when it comes to operating a forklift.

Obtain Your Operator Card

: Once you pass the evaluation, you'll be able to obtain your official Phoenix forklift certification! Print off your operator card and bring it with you to every forklift job. This card will serve as proof of your certification.
Once you've gone through this entire process, you will be fully trained up to OSHA standards. You will be able to legally operate a forklift anywhere in the U.S.

Why Choose CertifyMe.net for Phoenix Forklift Certification
There are many reasons why getting your forklift certification is a necessary step before getting behind the wheel. For one, it's often an OSHA requirement to operate a forklift depending on where you live and under what circumstances you're operating the machine. For another, employers can face significant financial fines and legal repercussions if they aren't being compliant. Another great reason certification is important is because it will help reduce the risk of accidents and injuries. Here are a few reasons why CertifyMe.net should be your first stop when looking for this certification:
Our convenient online course for New York forklift certification comes with a number of perks:
 24/7 access to the curriculum – allows employees to learn at any time or place that's convenient. The courses can also be accessed from any device with an internet connection.
Fast and Easy – The course only takes about an hour to complete, and the test at the end can be taken as many times as an employee needs until they pass.
Certification Cards – Upon completion of the training, employees can print their certification cards that serve as proof of training and OSHA compliance.
Free Renewals – We're the only company who gives free lifetime access to the training course. OSHA requires an evaluation of forklift drivers' performance every three years. If a refresher course is needed, with CertifyMe.net there is no need to pay again. Use our course again every three years or whenever you need a refresher.
Affordable – Not only are our courses $59.95, you'll save time and money by not having to send your operators to an off-site location for training.
For these reasons, traditional forklift training courses just can't compare to CertifyMe.net! Still unsure? Check out our reviews section to see how valuable a partnership with CertifyMe.net can be. And remember, all of our courses come with a 100% money back guarantee if you aren't completely satisfied.

Frequently Asked Questions about Forklift Certification in Phoenix
Our program is a straight-forward process, but you might have more questions about getting certified. Below, we'll go over some of the most frequently asked questions about forklift certification in Phoenix.
Do I Need a Driver's License?
No. You do not need to obtain a Driver's License in order to get forklift certified in Phoenix. You do need to be at least 18 years old, though.
How Long Does it Take to Get Certified?
With our certification program, you can complete all your training within one hour. Then, your on-site examination will also take about 30 minutes to an hour. With that in mind, you could get certified within a few days if you opt to work with CertifyMe.net.
Can You Fail a Forklift Certification Course?
Yes. It is possible to fail our forklift certification course. You have unlimited opportunities, however, to pass the online portion of our certification course. Take as many times as you need to complete this portion. You will only get one chance at an on-site certification, though. If you fail this portion, then you may be required to re-purchase the course.
Is it Really That Dangerous to Operate a Forklift?
Yes, there is a possibility of death if you do not operate your equipment properly. This is why the certification and training is so important.

Get Forklift Certified Today!
If your business relies on forklifts to get things done, you'll need to provide forklift operator certification opportunities for your employees. Our convenient online training program makes it easy to get your entire team OSHA compliant in no time. When you partner with CertifyMe.net, you ensure your workers have the training and skills necessary avoid accidents and workplace injuries. To learn more about our course offerings, pricing, and how to become forklift certified right away, call 1-888-699-4800.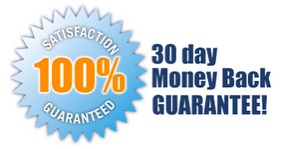 5 EASY STEPS!
Follow step-by-step instructions to get OSHA compliant!
This low-cost program can be completed anytime, anywhere!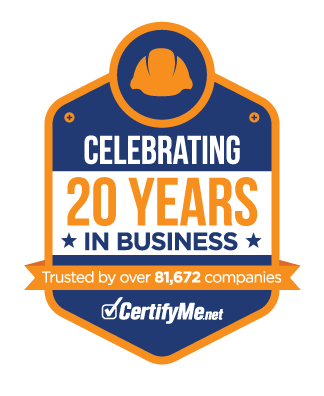 Get Started Now By Registering Your Company For Free!
FREE 3 Year Renewals
Instant Access 24/7
Print Your Proof of Training
OSHA Accepted Nationwide
*If you are an individual not currently employed by a company use your personal name in
the 'Company Name' field.