Limited Time Offer! Free Covid-19 safety course with purchase of any Forklift or Aerial Lift Certification!
Access your free Covid-19 safety course in your members area once you have completed your purchase.

Get Plano Forklift Certification with CertifyMe.net
In Less Than an Hour, Your Employees Will Have Forklift Certification in Plano! 
Need forklift certification in Plano? Look no further than CertifyMe.net, the leader in online OSHA compliance. Employers must provide Plano forklift certification, but few companies know the ins and outs of OSHA rules and regulations.
With CertifyMe.net, your company will have: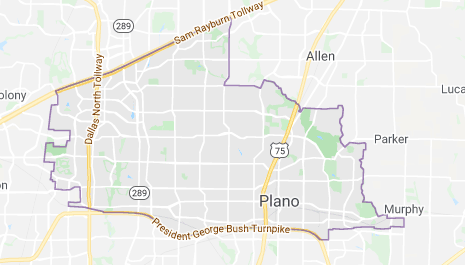 Anytime, online access to complete, exclusive training content
Best customer support in the business
Total OSHA compliance
Affordable Plano forklift certification
Free renewal training
And more
Why is Plano a hotbed for forklift activity? The city has earned a reputation as one of the best places to live – not just in Texas, but across America. The 9th most populous city in Texas, Plano ranks inside the top 75 metro areas in the country. With easy access to Dallas and Fort Worth, a booming economy and friendly neighborhoods, Plano will continue to attract individuals and families in the years and decades to come.
For a city under a quarter-million people, Plano boasts a competitive corporate marketplace that many larger cities lack. Some of the major employers in the Plano metro region include Toyota Motors U.S.A., Dell Services, Ericsson, Frito-Lay, Dr. Pepper, Siemens PLM Software and many others. Most major companies in Plano require forklift drivers to accept shipments, store durable goods, load trucks, transport cargo and more. Plano, TX forklift training can elevate any job candidate's standing.
Employers are responsible for Plano forklift certification. Do you have enough resources to handle this on your own? If not, CertifyMe.net can help!
Forklift Certification in Plano – CertifyMe.net Courses
Plano forklift certification courses for just $59.95
Class 1, 4 and 5 Warehouse Forklifts – Plano forklift certification
✓ Class 1: Electric Motor Rider Trucks
✓ Class 4: Internal Combustion Engine Trucks – Cushion (Solid) Tires
✓ Class 5: Internal Combustion Engine Trucks – Pneumatic Tires
Learn more about our warehouse forklift course here 
Class 2 & 3 Electric Forklifts – Forklift Certification in Plano
✓ Class 2: Electric Motor Narrow Aisle Trucks
✓ Class 3: Electric Motor Hand or Hand/Rider Trucks
Learn more about our pallet jack certification here
Class 7 Forklift Certification – Construction, Maintenance and Rough Terrain Lifts for Plano Forklift Certification
✓ Class 7: Electric and Internal Combustion Engine Tractors (Plano construction companies, civil authorities & more)
Learn more about our rough terrain forklift course here.
Qualified Trainer/Evaluator Certification – Plano Forklift Certification for only $149.00
Get OSHA compliant today and sign up for Plano forklift certification with CertifyMe.net.

Get Your Plano, TX Forklift Employees OSHA Forklift Certification
CertifyMe.net is the preferred provider of OSHA-compliant forklift safety training for companies all across Texas and all over the United States. For your Plano, TX forklift training requirements, our product fulfills all the latest OSHA safety standards. What does that mean for your business? For one, there's less chance of having a workplace accident. Plus, if you take advantage of CertifyMe.net forklift training for your firm in Plano, you're also less likely to be fined or penalized with safety violations.
And you don't need extensive, endless sessions by some 3rd-party training source for expert forklift certification in Plano. Our forklift training satisfies all the key safety concepts in a compact, convenient training course.
Let us simplify your forklift certification needs. To get started today, our OSHA forklift safety consultants are available at (888) 699-4800, and you'll also find plenty of information on our contact page. Forklift training in Plano is easier than you think and less expensive as well! In fact, for less than $60 per employee, you'll have the best possible training in place.
A safer workplace is simply a better workplace. Give your forklift drivers in Plano the certification they deserve today. Thanks for visiting our website – we look forward to helping your Plano forklift certification needs in any way possible!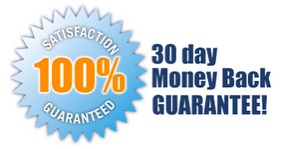 5 EASY STEPS!
Follow step-by-step instructions to get OSHA compliant!
This low-cost program can be completed anytime, anywhere!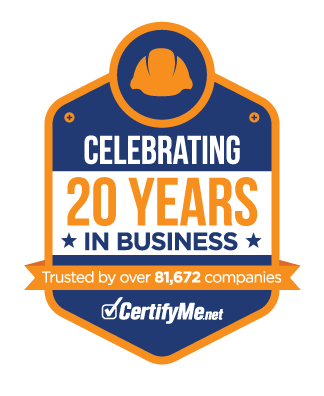 Get Started Now By Registering Your Company For Free!
FREE 3 Year Renewals
Instant Access 24/7
Print Your Proof of Training
OSHA Accepted Nationwide
*If you are an individual not currently employed by a company use your personal name in
the 'Company Name' field.