Limited Time Offer! Free Covid-19 safety course with purchase of any Forklift or Aerial Lift Certification!
Access your free Covid-19 safety course in your members area once you have completed your purchase.

Get Seattle Forklift Training and Certification
Sign up with CertifyMe.net for Complete OSHA Compliant
Your business needs forklift operators. But do you have the resources and training expertise to handle Seattle forklift certification? CertifyMe.net is here to handle your OSHA compliance requirements.
CertifyMe.net is the top online provider of forklift certification in Seattle. Sign up today, and get your company compliant in no time at all!
Here are some of the advantages of our forklift certification in Seattle:
100% OSHA compliance
Free renewal training
Friendly customer support
All the paperwork required for OSHA checks, audits, and inspections
Affordable prices
Easy, anytime online access
And more!

Why Receive Forklift Certification Seattle?
Seattle offers the ideal opportunity to find employment as a forklift driver. The position is in high demand, especially for those who are certified.
Here are the top reasons to complete your Seattle forklift certification:
Your company becomes compliant.
Employers meet state guidelines and regulations with certified workers to reduce workplace accidents.
Your workplace becomes safer and more productive.
With workers who've completed forklift certification in Seattle WA, companies are able to thrive as businesses run seamlessly. You have the opportunity to become a valuable member of an employer's team when holding your forklift certification Seattle.
Washington is one of the biggest states in the nation for forklift operator positions. Seattle is a bustling hub for warehouses, logistics, retail, and airlines. Every company needs to provide forklift certification in Seattle. However, not many are aware of the ins and outs of OSHA compliance. That's where CertifyMe.net can help.
Course Description and Pricing
Forklift certification in Seattle: packages are just $59.95! Get started with our forklift certification in Seattle!
Warehouse Forklifts – Forklift Certification in Seattle – Class 1, 4 and 5 Forklifts
Seattle forklift certification for warehouse lifts and more!
Class 1: Electric Motor Rider Trucks – a popular class for forklift certification in Seattle
Class 4: Internal Combustion Engine Trucks – Cushion (Solid) Tires
Class 5: Internal Combustion Engine Trucks – Pneumatic Tires
Learn more about our warehouse forklift course here 
Pallet Jacks & Order Pickers – Class 2 & 3 Forklift Certification in Seattle
Class 2: Electric Motor Narrow Aisle Trucks
Class 3: Electric Motor Hand or Hand/Rider Trucks
Learn more about our pallet jack certification here
Rough Terrain Forklifts – Forklift Certification in Seattle for Class 7 Lifts
Class 7: Electric and Internal Combustion Engine Tractors (forklift certification in Seattle for construction, maintenance, and other industries that require rough terrain lifts)
Learn more about our rough terrain forklift course here
Qualified Trainer/Evaluator Certification – Seattle Forklift Certification is just $149.00 for an onsite safety evaluation expert!
Every Seattle forklift certification course is published in both English and Spanish! Register your company today for forklift certification in Seattle with CertifyMe.net!
Forklift Certification in Seattle
From warehouses and storage facilitates to freight trucking companies and grocery stores, forklift training in Seattle is required by law.
Seattle forklift certification is required by all employers in Seattle. However, most companies don't have the OSHA expertise and training budget to handle it all alone. CertifyMe.net is the logical choice for any Seattle employer looking to bolster their safety program – and more importantly, become OSHA compliant. Our Seattle forklift certification is a great investment in your company and employees. Sign up today!
Some of the top companies hiring qualified operators who have finished forklift certification in Seattle WA are:
Steeler, Inc.
Redhawk Group
Fireside Home Solutions
Trident Seafoods Corporation
State of Washington Dept. of Transportation
Sysco
Mercer Distribution and Transport
And many more!
Why Forklift Certification in Seattle WA is Important
There are many hazardous situations in a worksite that can lead to accidents, but the number one cause of injuries and fatalities is operator error. That means that the most effective way to reduce workplace accidents is to ensure all workers are properly trained to operate forklifts and understand all safety procedures. With forklift certification in Seattle from CertifyMe.net, your employees are aware of these threats!

Obtain Your Seattle Forklift Certification – Contact CertifyMe.net Today!
CertifyMe.net allows you to receive your forklift certification in Seattle WA in half of the time, without compromising the quality of the training you receive. The courses offered with the forklift training classes provide hands-on training to receive your OSHA certification. The virtual classrooms offer you the necessary tools and skills you need to safely operate a forklift. You are able to secure a more promising career in your own time as classes offer a great deal of flexibility to complete your certification around your busy schedule.
If you need to get your forklift certification Seattle, CertifyMe.net offers three different training packages, each designed for all roles involved with safe forklift operation in the Pacific Northwest and greater Seattle area.
For a well-rounded OSHA safety training for forklift operators in Seattle, nothing beats our Training Kit. From basic operational techniques to advanced OSHA concepts, this is ideal for anyone looking to improve their employment profile. If you're looking for forklift jobs in Seattle, sign up today!
View our course pricing and breakdown.
This module is perfect for getting the knowledge, skills, and exposure to become your employer's main safety coordinator.
Sign up today and get your forklift certification in Seattle WA up and running! If you're in the market for forklift jobs in Seattle or would like to get your employees certified, CertifyMe.net provides comprehensive training, outstanding prices, and superior customer service – once you sign up with CertifyMe.net, we're with you every step of the way.
Upon completing your forklift certification in Seattle, you'll receive your certification to present to employers, allowing you to quickly put your new skills to use. If you are ready to become a certified forklift operator, receive your certification at your own pace from any location, with CertifyMe.net.
Call our office at (888) 278-8896, or visit our contact page for other ways to get in touch. CertifyMe.net is excited to provide all of your forklift certifications in Seattle, the state of Washington – and all across the United States! Thanks for visiting CertifyMe.net!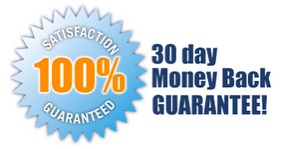 5 EASY STEPS!
Follow step-by-step instructions to get OSHA compliant!
This low-cost program can be completed anytime, anywhere!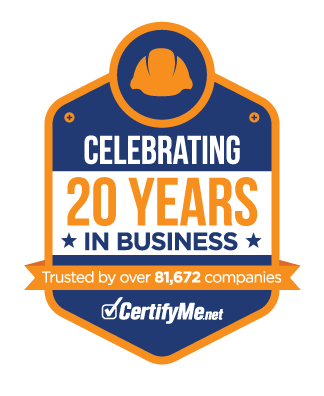 Get Started Now By Registering Your Company For Free!
FREE 3 Year Renewals
Instant Access 24/7
Print Your Proof of Training
OSHA Accepted Nationwide
*If you are an individual not currently employed by a company use your personal name in
the 'Company Name' field.