Seattle Forklift Training and Certification
Whether you currently reside in Seattle, Washington or are looking to relocate, Washington is one of the biggest states in the nation for forklift operator positions. Seattle is a bustling hub for warehouses, logistics, retail, and airlines– each offering an abundance of employment prospects for forklift drivers. However, forklift opportunities in the industries are only available to those who have received their forklift certification. CertifyMe.net is the top online provider of forklift certification in Seattle.
Why Receive a Seattle Forklift Certification?
Spanning more than 80 miles with a growing population of nearly 653,000 residents, Seattle offers the ideal opportunity to find employment as a forklift driver. The position is in high demand, especially for those who are certified.
Here are the top reasons to complete your Seattle forklift certification:
You become more appealing to employers due to your professional skills
Employers meet state guidelines and regulations with certified workers to reduce workplace accidents
With workers who've completed Seattle forklift training, companies are able to thrive as businesses run seamlessly. You have the opportunity to become a valuable member of an employer's team when holding your forklift certification.

Employment Prospects for Certified Seattle Forklift Operators
According to the Bureau of Labor Statistics, certified forklift drivers earn an annual
income of as much as $40,000 in Seattle, Washington. With one of the highest forklift driver employment rates, an OSHA certified driver holds a promising career. From warehouses and storage facilitates to freight trucking companies and grocery stores, your forklift training will open the door to endless possibilities.
With warehouse jobs expected to grow by 12 percent before 2020, now is the time to receive your forklift training in Seattle. You'll remain a relevant employee who possesses the critical skills employers need. You'll enjoy the abundance of activities and attractions in Seattle, while working in a great environment where you know you'll actually be using the skills you've acquired.
Why Seattle Forklift Training is Important
There are about 85 accidents every year that are related to forklifts. Workers are seriously injured and killed every day from tip overs, being crushed by the forklift, and being struck by or pinned by the forklift. There are many hazardous situations in a worksite that can lead to accidents, but the number one cause of injuries and fatalities is operator error. That means that the most effective way to reduce workplace accidents is to ensure all workers are properly trained to operate forklifts and understand all safety procedures.
In addition to protecting your safety on the job, Seattle forklift certification can also benefit your career. Achieving your forklift certification in Seattle allows you to gain employment at a diversity of companies. Large companies, such as C.R. England, Convoy Supply Ltd., and Manpower, are always seeking certified forklift operators to join their team. With your certification, you'll have a long-term career, offering financial stability for you and your family.
Where to Get Forklift Training and Certification in Seattle
CertifyMe allows you to receive your forklift training in Seattle in half of the time, without compromising the quality of the training you receive. The courses offered with the forklift training classes provide hands-on training to receive your OSHA certification. The virtual classrooms offer you the necessary tools and skills you need to safely operate a forklift. You are able to secure a more promising career in your own time as classes offer a great deal of flexibility to complete your certification around your busy schedule.
CertifyMe.net's training programs include the following:
Warehouse Forklifts, classes 1, 4, and 5
Class 1: Electric motor rider trucks
Class 4: Internal combustion engine trucks–cushion tires
Class 5: Internal combustion engine trucks–pneumatic tires
Pallet Jacks & Order Pickers, classes 2 and 3
Class 2: Electric motor narrow aisle trucks
Class 3: Electric motor hand or hand/rider trucks
Class 7: Electric and internal combustion engine tractors
View our course pricing and breakdown.
Upon completing your Seattle Forklift Certification, you'll receive your certification to present to employers, allowing you to quickly put your new skills to use. If you are ready to become a certified forklift operator, receive your certification at your own pace from any location, including Seattle, with CertifyMe.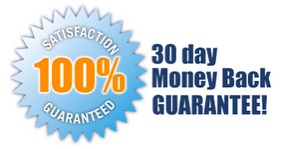 5 EASY STEPS!
Follow step-by-step instructions to get OSHA compliant!
This low-cost program can be completed anytime, anywhere!

Get Started Now By Registering Your Company For Free!
FREE 3 Year Renewals
Instant Access 24/7
Print Your Proof of Training
OSHA Accepted Nationwide
*If you are an individual not currently employed by a company use your personal name in
the 'Company Name' field.