Limited Time Offer! Free Covid-19 safety course with purchase of any Forklift or Aerial Lift Certification!
Access your free Covid-19 safety course in your members area once you have completed your purchase.

Get Springfield Forklift Certification with CertifyMe.net
Sign Up With CertifyMe.net for 100% OSHA Compliant Training – Get Forklift Certification in Springfield Today!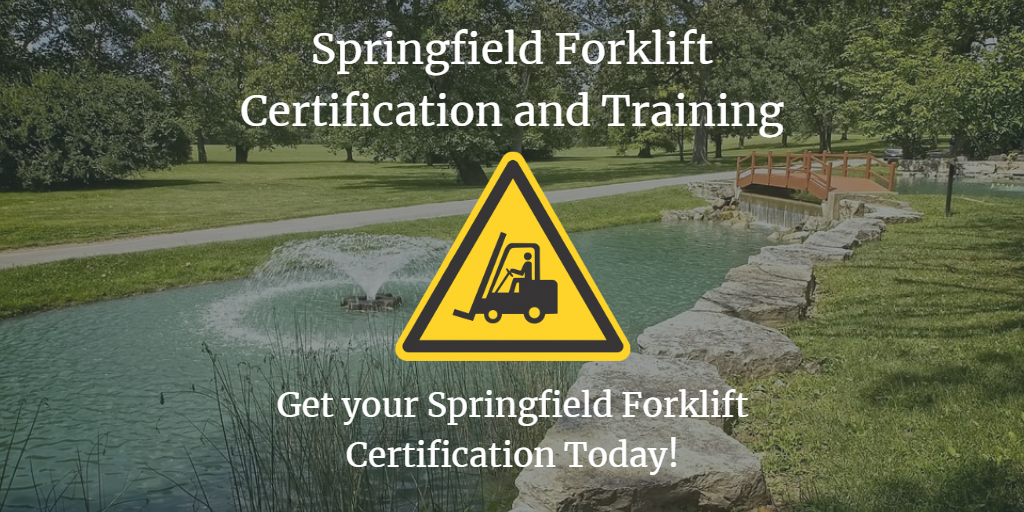 Springfield's economy and business trends continue on an upward trend, which is great news for local companies that employ pallet jack operators and forklift drivers! If you need forklift certification in Springfield, MO, look no further than CertifyMe.net.
Our Springfield forklift certification and training courses ensure your company is fully OSHA compliant. Why is forklift certification in Springfield so important, and what advantages does CertifyMe.net offer?
Complete online convenience
Full OSHA compliance
Protection in the event of an audit or accident investigation
Free renewal training
A safer workplace
And much more
Why Sign Up for Springfield Forklift Certification?
If you plan to hire forklift operators, you need Springfield forklift certification. It's the law, no questions asked. In the event of an accident or injury, OSHA will demand training records. That's where CertifyMe.net helps. Our fully compliant forklift certification in Springfield includes everything you need to protect your company assets –  and more importantly, worker safety – for your entire operation.
With a growing economy and plenty of opportunities, Springfield demands plenty of forklift operators. Without forklift certification in Springfield, you won't be able to keep up with demand – or more importantly, provide a safe workplace for your employees.
What Courses are Available for Forklift Certification in Springfield?
Forklift Certification Courses and Programs in Stockton
Springfield forklift certification packages are just $59.95! Sign up today for forklift certification in Springfield!
Warehouse Forklifts – Forklift Certification in Springfield – Class 1, 4 and 5 Forklifts
Springfield forklift certification for warehouse lifts
Class 1: Electric Motor Rider Trucks – a popular class for forklift certification in Springfield
Class 4: Internal Combustion Engine Trucks – Cushion (Solid) Tires
Class 5: Internal Combustion Engine Trucks – Pneumatic Tires
Learn more about our warehouse forklift course here 
Pallet Jacks & Order Pickers – Class 2 & 3 Forklift Certification in Springfield
Class 2: Electric Motor Narrow Aisle Trucks
Class 3: Electric Motor Hand or Hand/Rider Trucks
Learn more about our pallet jack certification here
Rough Terrain Forklifts – Full Class 7 Springfield  Forklift Certification
Class 7: Electric and Internal Combustion Engine Tractors (ideal for construction and other industries that demand forklift certification in Springfield)
Learn more about our rough terrain forklift course here.
Qualified Trainer/Evaluator Certification – Springfield Forklift Certification: only $149.00 for your own safety expert!
What's more, our forklift certification in Springfield is available in English and Spanish! Sign up today and ensure your employees have the safest possible workplace.

Get Your Forklift Certification in Springfield Today – We're Here to Help!
Is your company prepared to handle all of your forklift certification needs in Springfield? Do you need assistance with training? Are you looking for an affordable, no-nonsense solution to other companies that offer Springfield forklift certification?
Whether your company uses stand up forklifts, rough terrain lifts, or even a pallet jack, CertifyMe.net has the training you need to ensure your company is OSHA compliant. We offer a wide range of forklift training courses for the greater Springfield area – including certification for warehouse pickers, rough terrain lift operators, warehouse forklift drivers, and more.
Plus, our Train the Trainer program is a great way to boost company safety. With this popular OSHA training plan, one of your employees becomes your company's primary point person for OSHA-related issues. No more seeking 3rd party assistance for safety issues and training. Forklift certification in Springfield is easier than ever with CertifyMe.net!
To learn more about our forklift training programs in Springfield, MO, give our OSHA training consultants a call today at 1-888-699-4800. You can also visit the CertifyMe.net contact page to send us a secure message. Thanks for considering CertifyMe.net as your preferred forklift training partner in Springfield, MO!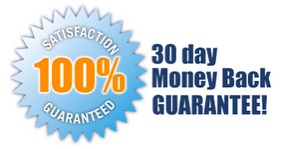 5 EASY STEPS!
Follow step-by-step instructions to get OSHA compliant!
This low-cost program can be completed anytime, anywhere!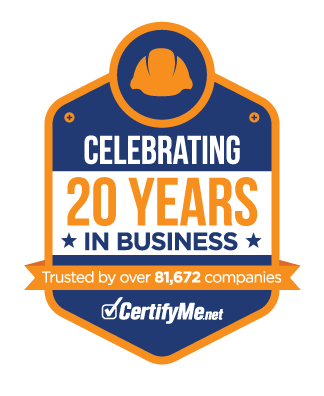 Get Started Now By Registering Your Company For Free!
FREE 3 Year Renewals
Instant Access 24/7
Print Your Proof of Training
OSHA Accepted Nationwide
*If you are an individual not currently employed by a company use your personal name in
the 'Company Name' field.