Limited Time Offer! Free Covid-19 safety course with purchase of any Forklift or Aerial Lift Certification!
Access your free Covid-19 safety course in your members area once you have completed your purchase.

Tampa Forklift Training and Certification
Get Your Forklift Certification in Tampa, FL with CertifyMe.net | 100% OSHA Compliant | Training in Less than One Hour | Affordable Prices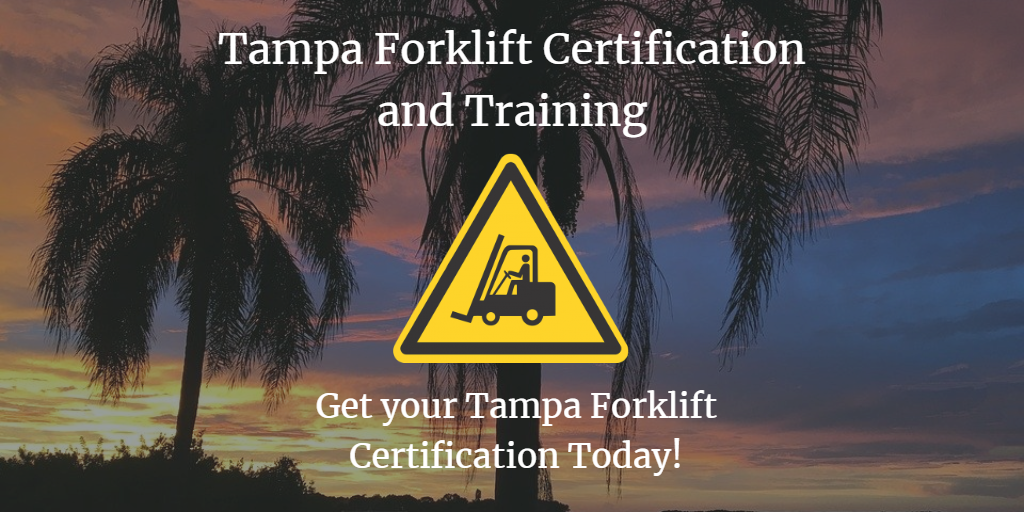 Both employees and employers Tampa forklift certification. CertifyMe.net has the best training packages for OSHA compliance, all at great prices.
Don't' take chances with your forklift certification in Tampa. Sign up today!
With CertifyMe.net, you'll enjoy the following benefits with your Tampa forklift certification:
Complete OSHA compliance
Evaluator forms to ensure your employees understand safety concepts
Free lifetime renewal training
And more
Why Your Company Needs Tampa Forklift Certification
CertifyMe.net, the leader in online OSHA compliant forklift training, offers a full range of training classes for anyone looking to become compliant. With our affordable and comprehensive training courses, all of your Tampa forklift certification needs are taken care of with CertifyMe.net.
Tampa employers require forklift operators with the latest qualifications – and CertifyMe.net helps ensure you're up to speed with all the latest OSHA safety training requirements.
With CertifyMe.net, you'll enjoy the following benefits with Tampa forklift certification:
✓ Affordable forklift certification in Tampa:
With our budget-friendly prices, Tampa forklift training won't break the bank – and that's great news for employers and employees alike!
✓ Lifetime support:
With Tampa forklift training from CertifyMe.net, you have an OSHA training partner for life. We're always here to answer any questions you have, and we also provide free lifetime renewal training!
✓ Five easy steps:
That's all it takes to register, prepare, and pass your Tampa forklift certification test. And it's all handled by CertifyMe.net – we're here to help all of your forklift drivers get forklift certification in Tampa! Forklift certification in Tampa shouldn't be a hassle. Thanks to our convenient training process, you can get Tampa forklift certification in no time at all!
International shipping, numerous warehouses in the city limits, busy distribution centers, and other facilities that use forklifts drive Tampa's economy. Tampa forklift training and certification is essential for all city employers, and CertifyMe.net has the training your company needs for full OSHA compliance.
Check out Our Forklift Certification Courses and Programs in Tampa
Standard Tampa forklift certification packages are only $59.95 each!
Warehouse Forklifts – Forklift Certification for Tampa – Class 1, 4 and 5 Forklifts
Tampa forklift certification for warehouse lifts
Class 1: Electric Motor Rider Trucks
Class 4: Internal Combustion Engine Trucks – Cushion (Solid) Tires
Class 5: Internal Combustion Engine Trucks – Pneumatic Tires
Learn more about our warehouse forklift course here 
Pallet Jacks & Order Pickers – Tampa Class 2 & 3 Forklift Certification
Class 2: Electric Motor Narrow Aisle Trucks
Class 3: Electric Motor Hand or Hand/Rider Trucks
Learn more about our pallet jack certification here
Rough Terrain Forklifts – Full Class 7 Forklift Certification in Tampa
Class 7: Electric and Internal Combustion Engine Tractors (includes Rough Terrain and construction lifts for Tampa)
Learn more about our rough terrain forklift course here.
Qualified Trainer/Evaluator Certification – Tampa Forklift Certification: just $149.00
We know how important bilingual instruction is for Florida employers, and our Tamps forklift certification courses are available in English and Spanish! Get started today with CertifyMe.net!

The Reasons and Benefits to Completing a Tampa Forklift Certification
Tampa forklift training from CertifyMe.net is the best thing you can do for your company! Aside from the increased productivity, your employees will enjoy a safer workplace. It's a win-win for you and your company!
Most Tampa employers don't have the internal resources, time or money to complete forklift certification in Tampa on their own. But some area training companies are too expensive or don't have the required OSHA insight to properly train employees. With CertifyMe.net, your Tampa forklift certification is accounted for. Sign up today and get started with the best OSHA compliant training. It's easy to get started!
Choose CertifyMe.net for Tampa Forklift Certification
CertifyMe.net is the number one online forklift certification in Tampa. Our forklift school teaches workers everything they need to know to operate forklifts safely and is 100% OSHA compliant. The program is self-paced, but it usually takes students only about one hour to complete. Re-certifications are always free and initial training costs only $59.95 per module. Workers can complete the type of forklift training that's relevant to their job, not having to waste time or money on one that isn't used in their workplace.

Get Your Tampa Forklift Certification Today!
From airports to warehouses to construction sites and more, CertifyMe.net is your best option for Tampa forklift certification. With great prices, outstanding selection, and lifetime support, the choice is easy!
Create an account and print your forklift certificate today for forklift certification Tampa! CerifyMe.net is here to help with all of your Tampa forklift training requirements. In just 5 easy steps, you're on your way to OSHA compliance, and all the great benefits that go along with our forklift certification in Tampa for your company.
If you have any questions about our Tampa forklift training or need help figuring out your forklift certification in Tampa, give us a call at tel:1-888-699-4800.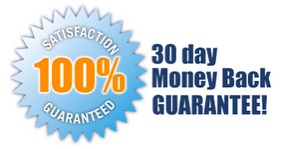 5 EASY STEPS!
Follow step-by-step instructions to get OSHA compliant!
This low-cost program can be completed anytime, anywhere!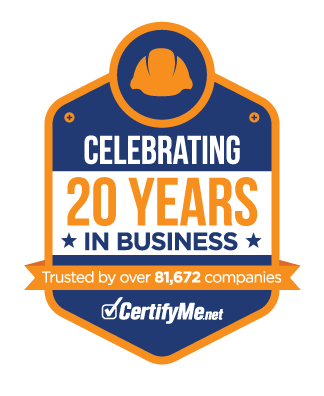 Get Started Now By Registering Your Company For Free!
FREE 3 Year Renewals
Instant Access 24/7
Print Your Proof of Training
OSHA Accepted Nationwide
*If you are an individual not currently employed by a company use your personal name in
the 'Company Name' field.