Tampa Forklift Training and Certification
Forklift Training in Tampa, FL
One of the great things about living in Tampa, Florida, is that it is on the coast of the Gulf of Mexico but it is protected by the Interbay Peninsula, placing it out of the immediate firing line of any hurricanes that attack the gulf from the west African coast from June through November. Hurricane Charley came close in 2004 but veered off at the last minute. Another great thing about Tampa is the quality of life and ample employment opportunities for individuals with Tampa forklift training and forklift certification in Tampa.
Tampa's strategic location as a deep-water port in the Gulf of Mexico makes it the perfect place to get a job as a forklift driver. Many companies throughout the greater Tampa area and Hillsborough County require forklift operators to haul, store, manage, and transport cargo in warehouses, distribution centers, retail outlets, and other workplaces.
In order to land a great job in Tampa, you need Tampa forklift certification. CertifyMe.net has the best training packages for OSHA compliance, all at great prices.
Tampa's economy relies on international shipping, numerous warehouses in the city limits, busy distribution centers, and other facilities that use forklifts. If you want to land a great job here, Tampa forklift training is essential.
CertifyMe.net, the leader in online OSHA compliant forklift training, offers a full range of training classes for anyone looking to become compliant. Once you have your forklift certification in Tampa, you're on your way to securing a job with good pay and benefits.
Tampa employers require forklift operators with the latest qualifications – and CertifyMe.net helps ensure you're up to speed with all the latest OSHA safety training requirements.
With CertifyMe.net, you'll enjoy the following benefits:
Affordable forklift certification in Tampa. With our budget-friendly prices, Tampa forklift training won't break the bank – and that's great news for employers and employees alike!
Lifetime support. With Tampa forklift training from CertifyMe.net, you have an OSHA training partner for life. We're always here to answer any questions you have, and we also provide free lifetime renewal training! From your first day on the job until you retire, we're here with you every step of the way. And it all starts with your forklift certification in Tampa.
Five easy steps. That's all it takes to register, prepare, and pass your Tampa forklift certification test. And it's all handled by CertifyMe.net – we're here to help all of your forklift drivers get forklift certification in Tampa! Forklift certification in Tampa shouldn't be a hassle. We realize that forklift drivers in Tampa are people with busy lives and hectic schedules. Thanks to our convenient training process, you can get Tampa forklift certification in no time at all!

The Reasons and Benefits to Complete a Tampa Forklift Certification
The median wage for workers with Tampa forklift training is $30,727. This is $2,379 less than the national average. The Consumer Price Index in Tampa, including rent, is 56.54, or just over half what it is in New York City. According to Numbeo.com, the Quality of Life Index for holders of forklift certification Tampa is 203.87. Positive indicators are purchasing power, safety, and health care. Don't forget to complete your Tampa forklift certification and qualify for a great career. Tampa forklift training from CertifyMe.net is the best thing you can do for your career right now! Plus, all Tampa area employers require all operators to have OSHA certification. It's a win-win for you and your company!
Employees want to earn a nice wage as a forklift operator in Tampa. Companies only want the best-trained workers. That's why CertifyMe.net is a popular choice for forklift certification in Tampa. We give both sides of the employment equation an advantage. If you don't have your Tampa forklift certification, sign up today with CertifyMe.net!
Employment Opportunities for Tampa Forklift Training
The shipping industry, by both air and sea, provide ample job opportunities for forklift training in Tampa, FL and Tampa forklift certification. In fact, Tampa has a distinguished aviation history. New Year's Day 1914 saw the first-ever passenger flight between Tampa and St Petersburg. Pilot Tony Jannus carried a lone passenger in a boat biplane. Today, the Tampa International Airport sits across the bay from where that inaugural flight touched down. The airport handled almost 17 million passengers in 2012 and is one of only two airports in the United States to serve Cuba.
The Port of Tampa is an important maritime shipping hub. Currently the nation's 16th in rank by tonnage, there are plans to further expand the container trade. Traffic here includes tankers and bulk ships, container cargo ships and roll on/roll off ships. The port also houses ship repair facilities where many forklift operators are employed.
However, forklift operators need not be restricted to the obvious places to look for work. Sea World frequently advertises for people with Tampa forklift certification.
From airports to warehouses to construction sites and more, CertifyMe.net is your best option for Tampa forklift certification. With great prices, outstanding selection, and lifetime support, the choice is easy!
The Type of Forklift Certification in Tampa That You Need
If you want to qualify for jobs with all of the great companies mentioned above, then you need to look for an OSHA-compliant Tampa forklift certification program. This type of training ensures that the program is compliant with all of the OSHA's latest standards and regulations, and ensures that the safest practices are being taught and that workers are best prepared to operate forklifts safely. It also helps to prevent businesses from being fined by OSHA for non-compliancy and for putting workers at risk. Getting an OSHA-compliant forklift certification Tampa is the best way to be desirable to employers, qualify for higher paying positions, and to protect your life on the job. Get your Tampa forklift training today!
What to Do in Tampa After Work
Well, it's on the Florida coast, so you can probably figure out what to do with your spare time most evenings and weekends. Just over an hour's drive southeast of Tampa, you have Payne's Creek Historic State Park in Bowling Green. Here, you can visit the museum and peer into the past lives of pioneers and Seminole Indians of the 19th century. After your history lesson, there are opportunities for cycling, canoeing, kayaking, fishing, hiking, picnicking. The countryside is breath-taking, and the park is a one-stop shop for outdoor activities. If you have Tampa forklift training and you don't work at Sea World, it's a great place to chill out with family and visitors.
If you think Tampa would be a great place to work, but you do not yet have Tampa forklift certification, get in touch with us at CertifyMe. You'll be surprised how quickly we can get you started.
There are other great cities near Tampa to use your forklift training. Learn more about forklift certification in Florida.
Choose CertifyMe.net for Tampa Forklift Certification
CertifyMe.net is the number one online forklift certification in Tampa. Our forklift school teaches workers everything they need to know to operate forklifts safely and is 100% OSHA compliant. The program is self-paced, but it usually takes students only about one hour to complete. Re-certifications are always free and initial training costs only $59.95 per module. Workers can complete the type of forklift training that's relevant to their job, not having to waste time or money on one that isn't used in their workplace.
With CertifyMe.net, you'll enjoy the most affordable and accessible Tampa forklift training available anywhere. Go with the leader – call CertifyMe.net today!
The Tampa forklift certification at CertifyMe.net offers these forklift modules:
Warehouse forklifts, Classes 1, 4, 5
Pallet Jacks and Order Pickers, Classes 2, 3
Rough Terrain Forklifts, Class 7
Skip the travel to a costly, offsite training facility. Complete your Tampa forklift certification online at home or during a lunch break at work on any device with the internet.
Create an account and print your forklift certificate today for forklift certification Tampa! CerifyMe.net is here to help with all of your Tampa forklift training requirements. In just 5 easy steps, you're on your way to OSHA compliance, and all the great benefits (job security, safer work setting, etc.) that go along with our forklift certification in Tampa.
If you have any questions about our Tampa forklift training, give us a call at tel:1-888-699-4800.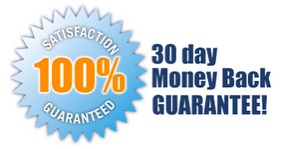 5 EASY STEPS!
Follow step-by-step instructions to get OSHA compliant!
This low-cost program can be completed anytime, anywhere!

Get Started Now By Registering Your Company For Free!
FREE 3 Year Renewals
Instant Access 24/7
Print Your Proof of Training
OSHA Accepted Nationwide
*If you are an individual not currently employed by a company use your personal name in
the 'Company Name' field.