Limited Time Offer! Free Covid-19 safety course with purchase of any Forklift or Aerial Lift Certification!
Access your free Covid-19 safety course in your members area once you have completed your purchase.

Tucson Forklift Certification & Training
Complete Easy, Online, OSHA Accepted Nationwide Forklift Certification in an Hour or Less | Sign up with CertifyMe.net Today!
Whether you need Tucson forklift certification for warehouse workers, construction forklift drivers or more, CertifyMe.net has a great selection of courses to ensure OSHA compliance and help your business avoid expensive fines. Our program is completely online, which means your employees can complete the course from wherever, whenever is most convenient, and print their forklift training certificate immediately upon completion.
According to the U.S. Occupational Safety & Health Administration (OSHA), employers are responsible for Tucson forklift certification and training for their employees. CertifyMe.net has everything you need to create a safer, more productive working environment.
Our forklift certification program features:
Online convenience
24/7 access
Lifetime support
Insider's knowledge of OSHA safety guidelines
Free renewal training
100% OSHA compliant
30 Day Moneyback Guarantee
And much more

Course Information for Tucson Forklift Certification
Class 1: Electric Motor Rider Trucks
Class 4: Internal Combustion Engine Trucks – Cushion (Solid) Tires
Class 5: Internal Combustion Engine Trucks – Pneumatic Tires
Class 2: Electric Motor Narrow Aisle Trucks
Class 3: Electric Motor Hand or Hand/Rider Trucks
Class 7: Electric and Internal Combustion Engine Tractors (includes Rough Terrain lifts)
This course is for trainers who will complete the on-hands evaluation portion of training for operators.

Advantages of Tucson Forklift Certification with CertifyMe.net
Training just one employee for Tucson forklift certification is tough. Imagine a handful or dozens of forklift drivers forklift certification in Tucson.
Thanks to CertifyMe.net, you can ensure OSHA compliance for all of your forklift drivers, regardless of your industry. Take advantage of our exclusive online format so your employees can take their Tucson forklift certification at their convenience. With our forklift training in Tucson, there are no extra books to purchase. No expensive off-site training. No headaches, no hassle. Just OSHA compliant training and on-site evaluation you need to ensure your employees are safe!
And with affordable prices, you don't have to worry about costs coming between you and OSHA compliant safety. CertifyMe.net is here to help your company with all of your Tucson forklift certification and training needs; when you sign up with CertifyMe.net, our famous lifetime support is included at no extra cost!
Get Your Forklift Certification in Tucson Today
For more information about forklift certification in Tucson, call CertifyMe.net today at 1-888-699-4800. In just a few simple steps, your company is on the way to becoming 100% OSHA compliant in Tucson. If you're ready to get started, click here. CertifyMe.net is here to help with your compliance needs – contact us today for convenient, affordable Tucson forklift certification.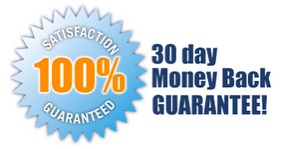 5 EASY STEPS!
Follow step-by-step instructions to get OSHA compliant!
This low-cost program can be completed anytime, anywhere!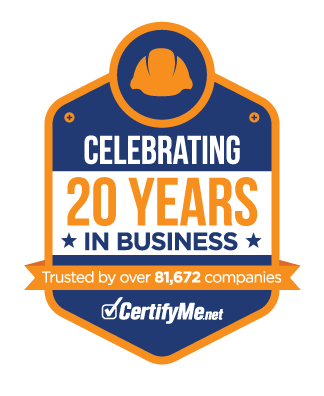 Get Started Now By Registering Your Company For Free!
FREE 3 Year Renewals
Instant Access 24/7
Print Your Proof of Training
OSHA Accepted Nationwide
*If you are an individual not currently employed by a company use your personal name in
the 'Company Name' field.