Austin Forklift Training and Certification
You can find a great forklift job in Austin, TX as long as you have your forklift training and certification! Keep reading to learn more!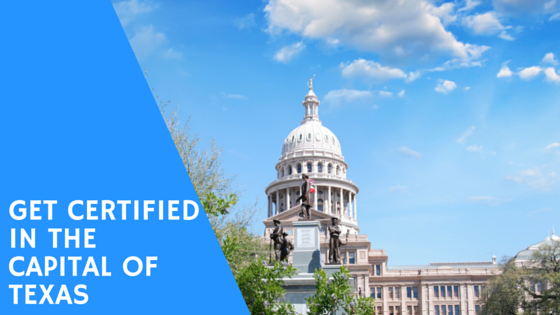 Are you ready to keep it weird in the Live Music Capital of the World? Austin might be the right place for you! Its dense population is composed of a ton of different types of people, and over 500,000 participants come to Austin for the annual SXSW Music, Film and Interactive festivals. Austin is an addictive city to visit – the Austinites who comprise the city observe a lifestyle that combines a mixture of independence, eclectic and liberated living as well as embracing the traditional. After all, tradition is what Texas is all about – and with the right forklift certification and forklift classes in Austin, you could join their ranks as well as start a prosperous new career.

Austin is the home of budding local and international corporations, from arts focused companies to technological and warehousing conglomerates.  The "silicon valley of the south," Austin is a cultural and economic epicenter. The Austin – Round Rock – San Marcos metro area is a great place for job seekers to embark on new career paths, particularly those with forklift training. Austin's warehousing and manufacture jobs also often have great benefits and flexible work schedules.
With so many job opportunities in Austin, starting a new career is less challenging than you might think. Austin is home to so many companies that there's always a demand for forklift drivers with the proper forklift certification. Austin consistently embraces new folks who move there – so don't stay away, y'all!
Austin Forklift Training Job Opportunities
Here are some companies that are always in search of qualified forklift drivers:
The Coca Cola Bottling Company. Just about everyone in the world's heard of this brand. With over 6000 employees in the Austin area, the Coca Cola company is always looking for qualified forklift drivers with forklift training in Austin for their central Texas warehouse. You can find them at: 9600 Burnet Rd, Austin, TX 78758  or you may submit a resume and application online.
Coke has great benefits and is hailed by those who have forklift certification. Austin's Coke facility brings value to the brand and good commerce to the city.
Con-way. For something a little less – well, carbonated, take a look at Con-way. This company is one of the main pack leaders in terms of transportation and logistics. Conway careers are visible on their website or visit them at the Bagby Road location listed on their website. They're always looking for qualified drivers, especially if you have forklift training in Austin.
Dell is about to sell to Microsoft, but no matter. When Michael Dell started Dell computers decades ago, he may never have imagined the major grip his company would hold on Austin. Over time the Dell name has become synonymous with quality, integrity – and loads of jobs in the Dell warehouse transportation sector which is great for those with forklift training. Austin based Dell has SO many jobs available – check them all out on the Dell jobs website. Dell is a great place to work for those with forklift certification. Austin is a great city to live in – together the two are a fine pair!
Austin Forklift Training is OSHA Compliant
While industrial forklift operations jobs in Austin are lucrative, you may find they pay lower than the median national salary or hourly wage for their respective industries.  This can be disappointing to those who have the proper forklift training. Austin doesn't charge any state tax, however, which is a compelling reason to offset the hourly decreases in wage and live in the city regardless. Residents can expect to pay higher property taxes than the national median, but folks with forklift training in Austin can expect to enjoy no state tax with a lower cost of living than you'll find elsewhere.
Austin is a safe, secure place and a wonderful job market for those with forklift certification. Austin is home to some of the finest attractions in the country and it's a great place to work! Go for a visit, and you may leave a convert.
If you feel like you're ready to make Austin your home and start a new, exciting forklift career in one of the many industries here, take a look at our different forklift training packages. We make it easy for workers to get exactly the education they need for the job they want, without having to pay for what they don't. No matter which forklift training in Austin you choose, each of our programs take only about one hour to complete and only cost $59.95.
Here is a description of the different Austin forklift certification classes we offer students:
Warehouse Forklifts–Classes 1, 4, and 5

Class 1: Electric Motor Rider Trucks.
Class 4: Internal Combustion Engine Trucks—Cushion Tires.
Class 5: Internal Combustion Engine Trucks—Pneumatic Tires.

Pallet Jacks and Order Pickers—Classes 2 and 3

Class 2: Electric Motor Narrow Aisle Trucks.
Class 3: Electric Motor Hand or Hand/Rider Trucks.

Rough Terrain Forklifts—Class 7

Class 7: Electric and Internal Combustion Engine Trucks.
All of our classes are available in English and Spanish and are accessed online. If you have already completed your forklift operator training and wish to train other workers, we have a Trainer/Evaluator certification. It costs $110 and is perfect for anyone with operating experience.
Are you ready to complete your forklift certification in Austin? Create an account on our website and get started today!
Learn more about forklift training and certification in other Texas cities.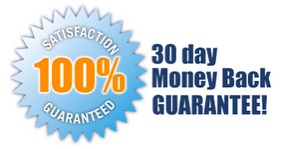 5 EASY STEPS!
Follow step-by-step instructions to get OSHA compliant!
This low-cost program can be completed anytime, anywhere!

Get Started Now By Registering Your Company For Free!
FREE 3 Year Renewals
Instant Access 24/7
Print Your Proof of Training
OSHA Accepted Nationwide
*If you are an individual not currently employed by a company use your personal name in
the 'Company Name' field.