Bloodborne Pathogen Training
Bloodborne pathogens are infectious microorganisms in human blood that are harmful and can cause disease, including hepatitis B, hepatitis C, and HIV. Bloodborne pathogens aren't something people usually need to be worried about and aren't airborne or infectious through saliva. But for people who work around potential bloodborne pathogen sources and are exposed to needlesticks and other sharp objects that can cause injury, it is very important to understand how to prevent exposure to bloodborne pathogens and how to keep yourself safe. The U.S. Occupational Safety and Health Administration (OSHA) regulates and enforces all bloodborne pathogen training throughout the country.
In order to stay safe on the job, it's important for forklift drivers to receive bloodborne pathogens certification. But is your company prepared to handle this training? Thankfully, an online bloodborne pathogens training course is available.
CertifyMe.net offers three courses to help with all your training requirements. Our online bloodborne pathogen training and bloodborne pathogen certification provide the ultimate in convenience, and your employees can complete their course work in no time. With our blood pathogens certification, your employees will have the knowledge and skills to safely handle these critical tasks – and you'll be OSHA compliant!
OSHA requires that all employees are given bloodborne pathogens training from their employers. If your facility needs this training, contact CertifyMe.net today.

The Importance of Blood Pathogens Certification
Bloodborne pathogens training is essential for all personnel who work with or around potentially harmful sources and environments on a regular basis. Bloodborne pathogen certification is vitally important for protecting the safety and health of professionals. According to OSHA, it is against regulations for employers to send workers into a hazardous environment, without the proper preparation and training. Bloodborne pathogen certification is one important step employers can take to protect their workforce and their facility from fines and legalities.
The bloodborne pathogen certification offered at CertifyMe.net offers the most effective format for students to learn this valuable information. The step-by-step sectioning of each bloodborne pathogens course ensures optimal retention for students, and the online format allows students to work at their own pace and for employers to save money on offsite training.
Hospital staff (including everyone from doctors to maintenance personnel), laboratory technicians, EMTs, and more – there are many occupations that could benefit from a better understanding of bloodborne pathogens.
Bloodborne Pathogens Certification – What You Need to Know
The OSHA bloodborne pathogens standard, 29 CFR 1910.1030, establishes the safety guidelines that all U.S. employers must follow. CertifyMe.net has a specialized online bloodborne pathogens training course to help you and your company fully understand this important standard.
According to OSHA, proper bloodborne pathogens training involves the following aspects:
Exposure control plans
Engineering and work practice controls
Personal protective equipment
Housekeeping
Laboratories
Hepatitis B vaccination
Post-exposure follow-up
General safety techniques
Hazard communication and training
Recordkeeping
And much more
Online Bloodborne Pathogens Training from CertifyMe.net – What's Included?
You have training gaps with bloodborne pathogens certification – and CertifyMe.net is here to help. Workers including first responders, housekeeping professionals, nurses, healthcare personnel, and commercial and industrial employees who work in damaged and disturbed areas need to receive bloodborne pathogens training to reduce their bloodborne pathogen exposure risk. CertifyMe.net offers OSHA certifications, including few industry-specific bloodborne pathogens certification courses to help professionals protect their safety from pathogens. Browse our courses below:

Course #1: Bloodborne Pathogens in Commercial and Industrial Facilities
The interactive course from CertifyMe.net teaches commercial and industrial employees about bloodborne pathogens and how to avoid exposure. It helps personnel and their employees comply with and fulfill OSHA's Bloodborne Pathogens training requirements. Students finish the program having a thorough understanding of bloodborne pathogen safety, and your employees will retain the bloodborne pathogen certification info. Course #1 lays the groundwork for a complete understanding of OSHA standard 29 CFR 1910.1030. This course is highly recommended for a broad array of professionals in commercial and industrial settings.
Course #2: Bloodborne Pathogens in First Response Environments
First responders are called to unknown situations, not knowing the level of safety of the environment or of any health risks involved. remembered. If you're an EMT technician, visiting nurse, RN, or part of your company's first response unit, Course #2 will help you grasp everything you need to know about the OSHA bloodborne pathogens standard. Sign up today!
Course #3: Bloodborne Pathogens in Healthcare Facilities
Healthcare professionals work around potentially harmful equipment every day. This course offered through CertifyMe.net covers important bloodborne pathogen safety information and teaches how professionals can reduce their exposure risk. It also:
Ensures both personnel and facilities are 100% up to code on all OSHA Bloodborne Pathogen Standards training requirements.
Allows students to find everything they need to know about bloodborne pathogen safety.
Provides superior knowledge retention, thanks to A/V elements, graphics, and other helpful learning aids
Any healthcare worker will benefit from the comprehensive training presented in Course #3. Get your bloodborne pathogens certification today with CertifyMe.net.
To ensure full OSHA compliance, it's a good idea to have your employees complete all three of our online bloodborne pathogen training courses. With flexible job roles and multitasking now a part of workplaces more than ever, there's a good chance your employees will need all three courses.
From forklift drivers to lab workers and many other jobs, bloodborne pathogens training is an essential part of a safe workplace. Enhance your company's safety training program with CertifyMe.net today!

The Importance of Bloodborne Pathogens Training
Bloodborne pathogens training online benefits both personnel and employers in these ways:
No need to pay for or travel to an expensive offsite training facility
The course can be started immediately and completed at the student's own pace
The online course is accessed from any device with an internet connection, offering unmatched flexibility
The bloodborne pathogens training from CertifyMe.net saves time, money, and resources for employers while fulfilling all OSHA requirements
With multiple course offerings, CertifyMe.net allows you and your firm to customize training plans for individuals across your entire continuum – health facilities, research labs, and elsewhere!
Students receive their bloodborne pathogens certificate immediately upon completion
Get your bloodborne pathogens certification today. Don't delay with your OSHA compliance program. With our online bloodborne pathogens training, you'll have the convenience – and confidence – to fully implement the latest blood pathogens certification with your employees!
For any questions about our bloodborne pathogens training, call our OSHA certification consultants today at 1-888-699-4800. Thanks for visiting CertifyMe.net, your #1 source for OSHA bloodborne pathogens training requirements.
Aside from our bloodborne pathogen training, CertifyMe.net also offers a great selection of OSHA approved forklift training courses. Check out our course selections and pricing today!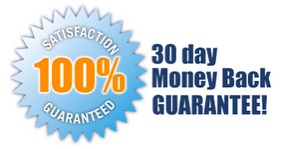 5 EASY STEPS!
Follow step-by-step instructions to get OSHA compliant!
This low-cost program can be completed anytime, anywhere!

Get Started Now By Registering Your Company For Free!
FREE 3 Year Renewals
Instant Access 24/7
Print Your Proof of Training
OSHA Accepted Nationwide
*If you are an individual not currently employed by a company use your personal name in
the 'Company Name' field.