Cleveland Forklift Training and Certification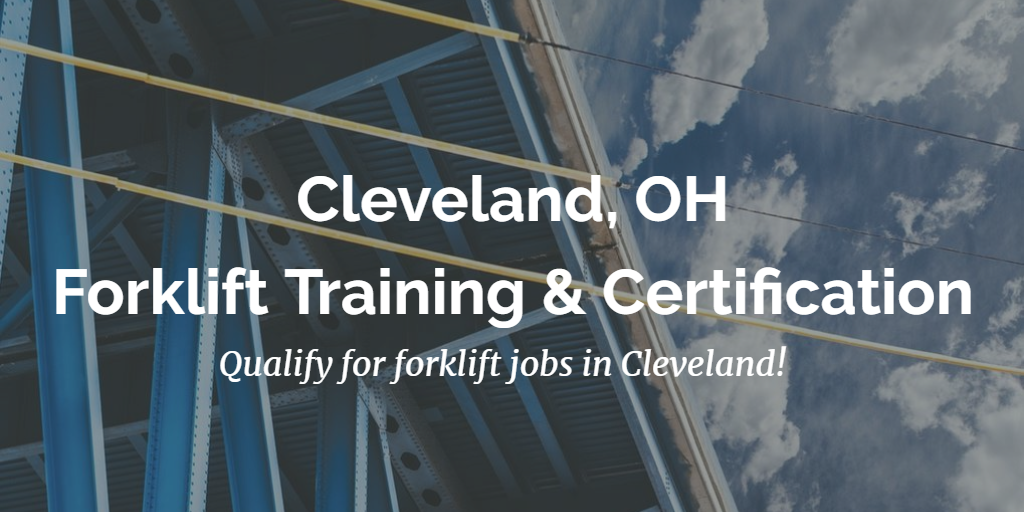 Since it's founding in 1796, Cleveland, Ohio has long been a major hub for many industries and offers many exciting job opportunities for those with forklift certification. Cleveland has also had many recent re-investments in the downtown area, offering job seekers plenty of new work opportunities, as well as an excellent place to live.
The largest city in Ohio, Cleveland is a significant transportation link for lake transport (between the U.S. and Canada), and also a major player in a number of business sectors, including energy, telecommunications, natural resources, storage and transport, and much more. Opportunities are available for qualified job candidates, including OSHA-certified forklift operators. But do you have the forklift training in Cleveland, Ohio, that you need to be successful? CertifyMe.net can help.

Cleveland has a always been a major industrial city, offering many jobs in manufacturing and transportation due to it's abundance of natural resources, including iron and oil, and for it's location on Lake Erie with the Ohio and Erie canals. For those with forklift training in Cleveland, OH, there are many job opportunities in across a diverse array of new industries as well, including overseas shipping and health care. Home to three major sports teams, the Cavaliers, the Indians and the Browns, as well as many other sports teams, Cleveland is a great place to live for a sports fan. The city also offers a thriving cultural and entertainment scene, featuring world-class museums, music and theater venues, as well as the Rock and Roll museum and the Crawford Auto Aviation Museum, perfect for rock 'n' rollers and motorheads alike.
Cleveland Forklift Training Can Get You Ahead!
If you're considering a move to Cleveland, forklift certification can help get you ahead of the competition. You'll not only have access to more jobs, but you'll also be a more attractive candidate to potential employers and position yourself for higher paying positions. While some employers provide onsite training, many require that employees receive forklift certification in Cleveland before they apply for a position.
Forklift training in Cleveland, Ohio, is required for any candidate looking to operate regular indoor lifts, rough terrain forklift, pallet jacks, and other industrial powered trucks.
Where to Get Forklift Certified in Cleveland OH
CertifyMe.net's Cleveland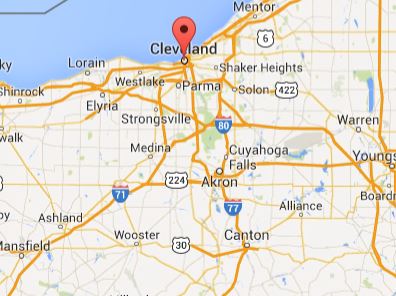 forklift training program can help position you for the best jobs in warehousing, shipping, manufacturing and more with the areas biggest employers. From Wal-Mart to Kroger, major hospital groups to General Electric, Proctor & Gamble to Honda Motor Co, Cleveland offers tons of employment opportunities with international corporations as well as many smaller operations that always need employees with proper forklift training. Cleveland, OH is a rapidly growing and thriving city with plenty of work opportunities as well as a high standard of affordable living with plenty of diversions.
Cleveland Forklift Certification
Located on the beautiful Lake Erie, and featuring over 52,000 acres of parks, Cleveland is the perfect place for the outdoor enthusiast. Whether fishing for steelhead trout, salmon and bass in the Chagrin, Rocky and Cuyahoga Rivers, golfing on three top-ranked courses, hiking or skiing in the nearby Alpine Valley, the area offers tremendous opportunities for outdoor fun. The city was also recently ranked as one of the top nightlife destinations for it's revitalized downtown area, which features world-class restaurants, music venues, shopping and more. Cleveland also offers plenty of affordable living options, both throughout the city and in nearby towns.
For those with forklift training, Cleveland, OH is an extremely attractive destination. Brimming with employment opportunities, as well as a high quality of life, plenty of fun diversions and a booming downtown, Cleveland is a great place to consider for work.
Sign Up for CertifyMe's Forklift Training in Cleveland, Ohio
Thanks to CertifyMe.net, you'll have all the forklift training in Cleveland, Ohio, necessary to land a well-paying career. But the importance of our training classes goes far beyond a mere salary or benefits. Once you're signed up with CertifyMe.net, you'll acquire the skills and knowledge necessary to excel on the job – and set a prime safety example for other employees.
We offer six different training classes, perfect for any operator looking to get forklift training in Cleveland, Ohio:
Warehouse Forklifts, Classes 1, 4, 5
Pallet Jacks and Order Pickers, Classes 2, 3
Rough Terrain Forklifts, Class 7
Plus, CertifyMe.net has a value-added Train the Trainer course to further extend and enhance your OSHA knowledge base – and also help you become your company's safety coordinator. All of our classes come with free 3-year renewal training.
Thanks for choosing CertifyMe.net for your Cleveland forklift training needs. We look forward to hearing from you soon. If you have any questions about forklift training in Cleveland, Ohio, give us a call today at 1-888-699-4800.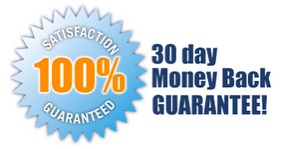 5 EASY STEPS!
Follow step-by-step instructions to get OSHA compliant!
This low-cost program can be completed anytime, anywhere!

Get Started Now By Registering Your Company For Free!
FREE 3 Year Renewals
Instant Access 24/7
Print Your Proof of Training
OSHA Accepted Nationwide
*If you are an individual not currently employed by a company use your personal name in
the 'Company Name' field.