Limited Time Offer! Free Covid-19 safety course with purchase of any Forklift or Aerial Lift Certification!
Access your free Covid-19 safety course in your members area once you have completed your purchase.

Ohio Forklift Certification
It doesn't take long to find a number of interesting and culturally enriching things to do in Ohio. Bordering the Appalachian Mountains on the south, Lake Erie on the north, and exhibiting fine art and the Rock and Roll Hall of Fame in Cleveland, Ohio offers something for everyone no matter which direction you end up. As an equipment operator or aspiring business owner in Ohio, there's a profession that can give you countless options for where you can live and work, and that is forklift operation.
For an in-demand skill you can take anywhere, invest in Ohio forklift certification and start your new career or business.
CertifyMe.net offers forklift certification in Ohio for employers and employees. According to OSHA, all Ohio employers are responsible for forklift certification in Ohio. With our training courses, you'll have an affordable, common sense approach to workplace safety. Sign up today!

Why Forklift Certification Ohio?
Forklifts handle various types of loads and materials in a variety of settings. They turn otherwise impossible tasks into realities, but with that type of power comes risk. Forklifts cause serious injuries and fatalities every year on worksites, and most of them are the result of operator error. Without proper training, forklift drivers and nearby workers aren't prepared to recognize and avoid hazards that can lead to accidents, and cause costly consequences for employers. If you want to protect your life on the job, prevent accidents, and keep your workplace safe, you need forklift certification in Ohio.
The Laws and Requirements for Ohio Forklift Certification
OSHA recognizes the power of forklift training and that's why it is a requirement for all operators. However, it is the employer's responsibility to ensure all drivers are trained and have their licenses. Through formal written instruction, practical training, and a skills evaluation, operators will be able to receive their forklift certification Ohio and drive forklifts. And employers will be able to keep their workplace safe, productive, and not at risk for expensive fines. CertifyMe.net offers a flexible, affordable, comprehensive solution for forklift certification in Ohio!
Additional OSHA requirements include certification renewals at least every three years, and a comprehensive training program that teaches both forklift and workplace related topics. CertifyMe.net assists with these requirements and many more. Where else can employers find such a robust, ready-to-deploy training program? Only CertifyMe.net combines innate OSHA knowledge with affordable, flexible, online training programs.
The Work Opportunities for Those with Forklift Certification in Ohio
If you employ forklift drivers, you can use them in a variety of settings because their knowledge of forklift operation will be vast after completing an Ohio forklift certification course with an OSHA-compliant forklift school.

CertifyMe.net Offers Fast, Easy, and Convenient Ohio Forklift Certification
Created for forklift professionals by industry experts, CertifyMe.net is the most convenient and affordable program you will find for forklift certification in Ohio. We cover everything operators need to know to operate forklifts safely, recognize and prevent accidents, perform inspections, and more with our forklift certification in Ohio. In only about one hour, trainees of the program can complete the online portion and have their forklift certification Ohio operator card in hand.
We teach Warehouse Forklifts, Pallet Jacks & Order Pickers, and Rough Terrain Forklifts, for only $59.95 per course that includes free three-year re-certifications.
Become 100% OSHA-compliant with the online Ohio forklift certification program from CertifyMe.net!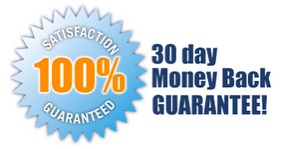 5 EASY STEPS!
Follow step-by-step instructions to get OSHA compliant!
This low-cost program can be completed anytime, anywhere!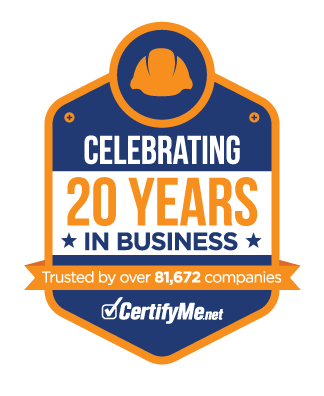 Get Started Now By Registering Your Company For Free!
FREE 3 Year Renewals
Instant Access 24/7
Print Your Proof of Training
OSHA Accepted Nationwide
*If you are an individual not currently employed by a company use your personal name in
the 'Company Name' field.