Las Vegas Forklift Certification and Training
Las Vegas is a bustling city constantly teeming with new projects. It may not seem like it, but forklift operators are an integral part of what keeps Las Vegas fresh and running. Equipment operation is one of those industries where lack of training is the difference between a safe, well-run workplace and an accident waiting to happen
There are plenty of reasons to get your forklift certification in Las Vegas from CertifyMe.
And there even more reasons for employers to consider our forklift certification in Las Vegas – millions of reasons. With OSHA fines and penalties potentially millions of dollars, it doesn't make sense to skip on your Las Vegas forklift certification training requirements. In fact, it's against the law. With CertifyMe.net in your corner, we'll take care of your company's OSHA compliance needs.
Sign up today for Las Vegas forklift certification. We'll help you address training gaps, establish a practical safety training program, and provide lifetime support.  With our forklift certification in Las Vegas, you're in good hands. Don't trust your OSHA compliance with just any training company. Go with the recognized leader in online Las Vegas forklift certification!

Top Reasons to Complete Your Forklift Certification in Las Vegas
Safety – Las Vegas has a subtropical, hot desert climate. .Many companies use forklift drivers outdoors. Staying safe and OSHA compliance in hot conditions is important, and our Las Vegas forklift certification will help your workers avoid accidents in this unique climate.
OSHA compliance –Safety training isn't a luxury in Vegas. Don't gamble with your employees' safety. Sign up for our forklift certification in Las Vegas, and gain the peace of mind that comes with 100% OSHA compliance.
Quality of Life – The QOL in Las Vegas is much higher than other large American cities. Differences may be attributed to purchasing power, health care, property price to income ratio and levels of pollution.
Avoid Costly Fines and Penalties – This is a big reason for employers to sign up with CertifyMe.net. Once your employees complete their forklift certification in Las Vegas, you can print their credentials. In the event of an accident (which are already reduced, thanks to our effective training programs), OSHA will want to see your employees' training records. You're already ahead of the game with CertifyMe.net!
Opportunities with Forklift Certification Las Vegas
More than a third of homes in Las Vegas are five years old or less, which illustrates how much the local economy continues to grow. Casino developers are always trying to outdo each other in the outlandishness stakes so this, too, keeps construction companies busy with an endless amount of projects. For these activities and many others, forklift certification in Las Vegas is required!
For employees and employers, Las Vegas is so much more than a gambling destination. But don't roll the dice with your company's training requirements – get Las Vegas forklift certification today from CertifyMe.net!

Choose CertifyMe.Net for Las Vegas Forklift Certification
Stop wasting time and complete your Las Vegas forklift certification to get OSHA compliance. Sound overwhelming? Think again! CertifyMe.net has the most convenient and efficient online forklift certification Las Vegas course available. All you have to do is create an account, work through the modules, and in about one hour, your worker has a printed forklift certificate in hand, ready for the practical assessment. Your employees can complete your practical assessment in any work area, so you don't need to be in Las Vegas in a job to finish your training. And for only $59.95 per module, your company is well on the way to complete OSHA compliance!
Sound too good to be true? Sign up on the CertifyMe.net website and see that it's not!
For more information about our forklift certification in Las Vegas, give our OSHA compliance experts a call today at 1-888-699-4800. Thanks for visiting CertifyMe.net!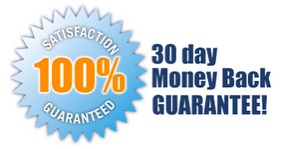 5 EASY STEPS!
Follow step-by-step instructions to get OSHA compliant!
This low-cost program can be completed anytime, anywhere!

Get Started Now By Registering Your Company For Free!
FREE 3 Year Renewals
Instant Access 24/7
Print Your Proof of Training
OSHA Accepted Nationwide
*If you are an individual not currently employed by a company use your personal name in
the 'Company Name' field.