Limited Time Offer! Free Covid-19 safety course with purchase of any Forklift or Aerial Lift Certification!
Access your free Covid-19 safety course in your members area once you have completed your purchase.

Lost Forklift License and How to Get a Replacement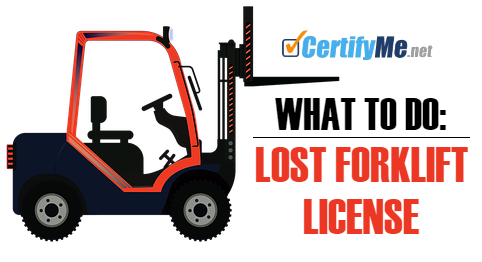 Everyone who wishes to operate forklifts must first complete OSHA-compliant training and receive their forklift license. This piece of paper serves as proof of training and signifies the level of training you completed to operate forklifts in a professional setting. 
If you've lost your forklift license, there's no need to panic. In most cases, it's a simple matter of replacing the lost document. The first step is to contact the issuing agency and request a duplicate license. If you were certified with CertifyMe.net and have lost your forklift license, just contact us to get a replacement. Once we have processed your request, we will send you a new license.
Once you have your new license, be sure to keep it in a safe place so you don't lose it again!
CertifyMe.net has complete training courses for complete OSHA compliance. What's more, we'll help with lost forklift licenses – keep reading to find out how!

I Lost My Forklift Certification – What Should I Do?
As soon as you have lost your forklift license, you should tell your employer. They will be able to confirm whether or not you did in fact complete initial forklift training and received your license. There are no specific OSHA requirements for a lost forklift license, but since it is required to operate forklifts, it is best advised to temporarily stop operating forklifts until your forklift license replacement comes in the mail. If an accident were to occur involving the operator missing the forklift license, there could be cause for further investigation and more serious consequences.
If you received forklift training from CertifyMe.net, have your employer contact us about your missing forklift license. We're here to help. In most cases, your HR department or safety coordinator has your forklift license information on file, so you're good to go!
Here's one thing you should NEVER do: try to forge a fake forklift license. If your company has an accident or injury, OSHA will investigate and eventually figure out that a forgery was used – and the penalties could reach tens of thousands of dollars!
One of the reasons why so many companies choose CertifyMe.net for their forklift license needs is because we always have backup records. If you lose your forklift license card, we can send one right away!
The Next Steps for a Lost Forklift License
As we suggested above, have your employer contact CertifyMe.net, or whichever training program you trained with, to ask about sending a forklift license replacement for the lost forklift license. We should be able to find your account information to confirm you received initial forklift training. If you are applying for a new forklift job, simply tell your employer, I lost my forklift certification card, and request that they retrain you. It is an employer's responsibility to provide training for their operators, so the worst case scenario would be that you have to be retrained and reassessed.
Lost Forklift Licenses Overseas and in the U.S.
"I lost my forklift license card" isn't a situation that only happens in the United States. Of course, OSHA has jurisdiction over U.S. forklift operations and employers. So the lost forklift certification problem is handled a bit differently elsewhere. Let's look at two other English-speaking countries, the UK and Australia, to see how they deal with lost forklift licenses. 
In the United Kingdom, forklift operators are advised to contact the original training source that issued the forklift license. If this isn't possible, renewal training is required.
For Australian forklift drivers, it's more complicated. Australian safety authorities regard forklifts as hazardous equipment, and dangerous in the control of an untrained driver (that same theory holds true in the U.S., thus the presence of OSHA for training and certification).
The Australian agency WorkSafe handles this question on a daily basis: I lost my forklift license, not what should I do? In a nutshell, the driver has to provide a primary source of ID (typically a driver's license or other government-issued ID), fill out a $59 application, then wait for WorkSafe to handle the application processing. In the meantime, unless an employer has a backup license on file, the forklift driver has to wait for the license to process, which could take weeks!
Here in the U.S., as you're probably aware, employers are required to provide hands-on training and evaluations to ensure employees can safely operate powered industrial trucks and have full OSHA compliance. In the event of a lost forklift certification, the driver can get an updated license from their employer or training source. If you're not sure how to check if your employees have a forklift license, or need renewal training, CertifyMe.net can help today! And we always provide the ability to instantly print your forklift licenses, so no waiting around like the UK or Australia! 

Lost Forklift License FAQs
Can I get one through the mail or can I get one online to print out?
CertifyMe.net will send you a digital copy of your forklift license that you can print out. There's no need to wait for your physical license to arrive in the mail. 
Do I need to have my forklift license on me at all times?
While it's a good idea to keep your forklift license in your wallet, you don't need to have it on you unless you're actually operating a forklift.

Lost My Forklift License Card? Contact CertifyMe.net
If you're not sure how to get a copy of your forklift license or get a copy of your forklift certification, no worries – CertifyMe.net has you covered. Our complete focus is on your company's training and compliance. We have the template in place to answer the most critical operation questions like how do I get a copy of my forklift certification, how to get a copy of my forklift license, and many more.
We provide training for Warehouse Forklifts, Pallet Jacks and Order Pickers, and Rough Terrain Forklifts. Each of our forklift classes are online and can be accessed from any device with an internet connection, 24/7. 
If you have any questions about our forklift training, you're not sure how to check if you have a forklift license, or how to replace a lost forklift license, get in contact with the forklift training experts at CertifyMe.net today. We look forward to working with you for your complete OSHA training needs – thanks for visiting CertifyMe.net! For more information, please contact us online or call us today at 1-888-699-4800.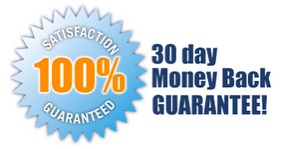 5 EASY STEPS!
Follow step-by-step instructions to get OSHA compliant!
This low-cost program can be completed anytime, anywhere!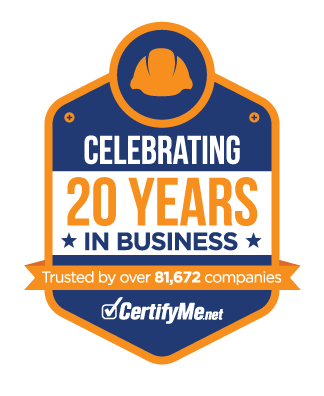 Get Started Now By Registering Your Company For Free!
FREE 3 Year Renewals
Instant Access 24/7
Print Your Proof of Training
OSHA Accepted Nationwide
*If you are an individual not currently employed by a company use your personal name in
the 'Company Name' field.