Limited Time Offer! Free Covid-19 safety course with purchase of any Forklift or Aerial Lift Certification!
Access your free Covid-19 safety course in your members area once you have completed your purchase.

Get Louisville Forklift Certification with CertifyMe.net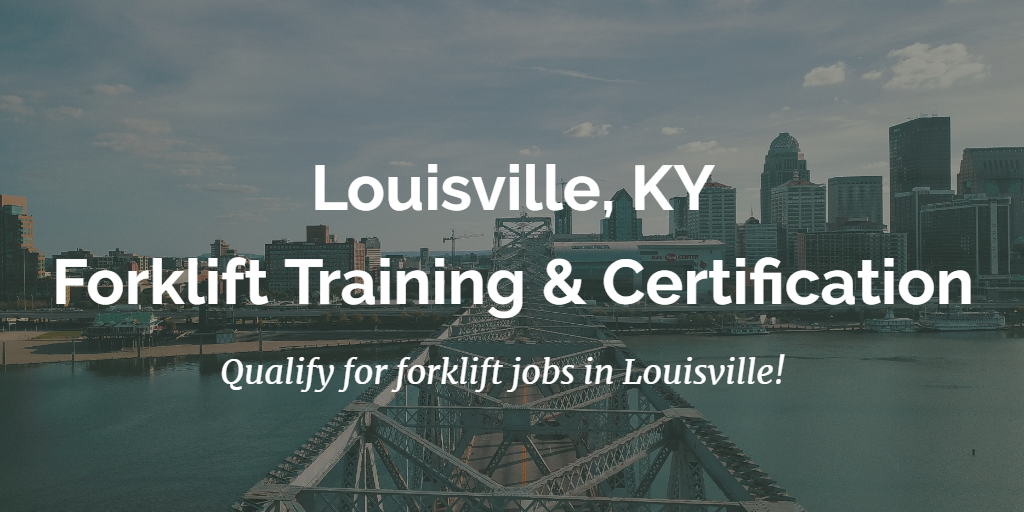 Get OSHA Compliant Forklift Certification in Louisville with CertifyMe.net!
CertifyMe.net, the online leader in forklift certification in Louisville, KY, offers a full slate of training courses for all types of forklift drivers. Many area employers rely on us for their forklift certification in Louisville. Let CertifyMe.net handle your Louisville forklift certification. It's easy to sign up. We offer lifetime support and recertification training. What's more, our affordable prices ensure your company's training costs will always stay within your budget.
Our forklift certification in Louisville offers:
Affordable prices
Complete OSHA compliance
Free renewal training
Online access for unmatched convenience
And more
Don't wait with your forklift certification in Louisville. If you have anyone operating a forklift without Louisville forklift certification, it's a violation of federal law, not to mention OSHA regulations.
CertifyMe.net offers a full selection of Louisville forklift certification courses – keep reading to find out more!
Louisville Forklift Certification – Course Catalog, Prices & More
If you need forklift certification in Louisville, we have you covered. Check out our Louisville forklift certification packages at just $59.95 per course!
Regular Forklift Certification in Louisville – Warehouse Forklifts – Class 1, 4 and 5 Forklift Certifications
✓ Class 1:   Electric Motor Rider Trucks,
✓ Class 4:  Internal Combustion Engine Trucks – Cushion (Solid) Tires,
✓ Class 5:  Internal Combustion Engine Trucks – Pneumatic Tires
Learn more about our warehouse forklift course here.
Pallet Jacks & Order Pickers – Class 2 & 3 Forklift Certifications in Louisville
✓ Class 2:  Electric Motor Narrow Aisle Trucks
✓ Class 3:  Electric Motor Hand or Hand/Rider Trucks
Learn more about our pallet jack certification here.
Rough Terrain Forklifts – Class 7 Forklift Certifications for Louisville
✓ Class 7: Electric and Internal Combustion Engine Tractors (for construction lifts and rough terrain, heavy-duty trucks for Louisville)
Learn more about our rough terrain forklift course here.
Qualified Trainer/Evaluator Certification – Louisville Forklift Certification: only $149.00
All our Louisville forklift certification programs are available in English and Spanish! Get started with your forklift certification in Louisville today!
See how our Louisville forklift certification program can benefit your company today – get started with our OSHA compliant forklift certification in Louisville!

What Forklift Certification for Louisville is Right for My Company?
Forklifts are highly specialized and potentially dangerous pieces of equipment. There are strict guidelines laid out by OSHA about how they need to be handled. Before you can hire a forklift operator, you'll need to make sure they know what you're doing. Employers offer more training on-site – in fact, they're required to by law – and CertifyMe.net helps with this part of your Louisville forklift certification.
Fortunately, it's quick, easy, and cost-effective to take an online course that's recognized state-wide. From short videos and simple-to-follow instructions, your employees learn the ins and outs of safely operating a forklift according to OSHA guidelines.
Remember: you'll be responsible for the safety of the crew you'll be working with as well as your own safety, and the property you're handling will need to remain undamaged. With this training, you'll learn everything you need to know to be confident going in.
Why Do I Need Louisville Forklift Certification?
All employers need proof that their forklift operators are fully qualified to operate powered industrial trucks. Forklift certification in Louisville gives them the assurance they need that you're up to code, even before they give you the site-specific training that will complete the process.
It's in everyone's best interest to have a firm footing when beginning the hiring process. Louisville forklift certification gives you and your employees the confidence to start a long and fruitful working relationship. This is true for forklift training in Louisville, KY, and all over the United states.
Forklift Training in Louisville, KY from CertifyMe.net
Louisville is strategically located along the Ohio River, and the city is a critical transportation and economic hub for Kentucky and the Ohio River basin. Since the city is always looking to hire lift drivers, you'll need to train all of your forklift operators to ensure they have U.S. Occupational Safety and Health Administration (OSHA) compliance and clearance.
We offer six different forklift training courses for operators based in Louisville, KY, along with a Qualified Trainer / Evaluator Certification class, too (just $149). With all the different forklift driving roles to account for, every company needs to ensure they have forklift certification in Louisville.
We have all the Louisville forklift certification you need to become OSHA compliant, and it doesn't have to be expensive!
With our value-added forklift training classes in Louisville, KY, any operator can get the training they need – and become OSHA certified – in no time at all! Sign up today, or give our Louisville forklift training consultants a call at 1-888-699-4800. Thanks for visiting CertifyMe.net!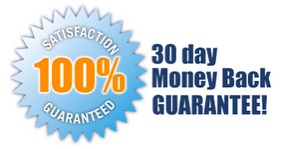 5 EASY STEPS!
Follow step-by-step instructions to get OSHA compliant!
This low-cost program can be completed anytime, anywhere!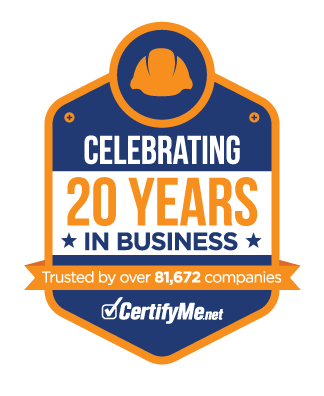 Get Started Now By Registering Your Company For Free!
FREE 3 Year Renewals
Instant Access 24/7
Print Your Proof of Training
OSHA Accepted Nationwide
*If you are an individual not currently employed by a company use your personal name in
the 'Company Name' field.