Limited Time Offer! Free Covid-19 safety course with purchase of any Forklift or Aerial Lift Certification!
Access your free Covid-19 safety course in your members area once you have completed your purchase.

Sign Up for Oakland Forklift Certification Today
Are you looking for qualify forklift certification in Oakland to meet OSHA regulations? If you need forklift training and certification for your forklift operators, sign up with CertifyMe.net.
Employers need the services of forklift operators to move products or materials around with ease. These operators must have the skills necessary to operate these machines safely in a variety of environments. It is the obligation of the employer to ensure all operators are certified before allowing them to handle the equipment. Forklift certification from CertifyMe.net meets those requirements with training that is fast and straightforward. Get the certification necessary to satisfy OSHA stipulations without inconveniencing your workers, supervisors, or your company.
When you sign up for forklift training in Oakland with our certification courses, you enjoy numerous benefits:
100% compliance with OSHA
Free renewal training
Affordable prices
Online access anywhere, anytime with an internet connection
Exceptional customer service
So much more
Pricing for Courses on Forklift Certification in Oakland
Get started today with individual courses that cost $59.95 to begin!
Class 1, Class 4 and Class 5 Warehouse Forklifts – Forklift Certification in Oakland
✓ Class 1: Electric Motor Rider Trucks
✓  Class 4: Internal Combustion Engine Trucks – Cushion (Solid) Tires
✓  Class 5: Internal Combustion Engine Trucks – Pneumatic Tires
This course is ideal for everyone, from beginners just starting out to those with experience in forklift operation.
Learn more about our warehouse forklift course here.
Pallet Jacks & Order Pickers – Class 2 & 3 Forklift Certifications in Oakland
Get Certification for Forklift Operation in Distribution Centers and Warehouses.
✓  Class 2: Electric Motor Narrow Aisle Trucks
✓  Class 3: Electric Motor Hand or Hand/Rider Trucks
Learn more about our pallet jack certification here.
Rough Terrain and Construction Forklifts – Class 7 Forklift Certification in Oakland
✓  Class 7: Electric and Internal Combustion Engine Tractors
Learn more about our rough terrain forklift course here.
Qualified Trainer/Evaluator Certification – Oakland Forklift Certification for just $149.00

Get Certification for Forklift Operation in Oakland Today!
Even though each worker must take the course for forklift training in Oakland and get certified, the employer is responsible for ensuring they have completed the requirements before allowing them to operate the forklifts. It is your goal to maintain a safe environment for your workers, customers, vendors, and others who may be in the warehouse, store, or other facility while forklifts are in operation.
Forklift accidents can happen at any time, and some may be unavoidable. However, certified operators with the right training will be better prepared to avoid such accidents and to handle these situations when they happen. Refresher training is required every three years to ensure operators stay up to date on changes and don't forget their skills.
Sign Up for Forklift Certification in Oakland Today!
Oakland is a bustling city in the Bay Area with warehouses and dock workers moving goods along the wharves or in many facilities. These forklift operators need the right training to help the do their job. Rely on CertifyMe.net to get all your workers the necessary training and to stay in compliance with OSHA. Register your company and select the right courses for forklift certification in Oakland, CA. Get started today with CertifyMe.net or call us at (888)-699-4800.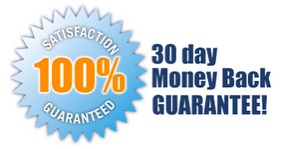 5 EASY STEPS!
Follow step-by-step instructions to get OSHA compliant!
This low-cost program can be completed anytime, anywhere!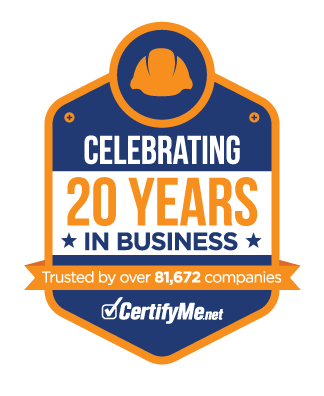 Get Started Now By Registering Your Company For Free!
FREE 3 Year Renewals
Instant Access 24/7
Print Your Proof of Training
OSHA Accepted Nationwide
*If you are an individual not currently employed by a company use your personal name in
the 'Company Name' field.