Limited Time Offer! Free Covid-19 safety course with purchase of any Forklift or Aerial Lift Certification!
Access your free Covid-19 safety course in your members area once you have completed your purchase.

How to Find the Right Forklift Battery
Posted by: admin on July 6, 2021
What is the best forklift battery: lithium-ion or lead-acid. To find out, let's answer some of the biggest questions surrounding both types of batteries. 
What Is a Lithium-Ion Forklift Battery?
Lithium-ion batteries were first used in the 1990s. The batteries use lithium-ion technology to provide power to a forklift. And, they tend to be more compact and energy-efficient in comparison to lead-acid batteries. 
Today, lithium-ion batteries offer several advantages over the lead-acid counterparts, including:
Consistent Power:

Lithium-ion batteries deliver consistent power while they are charged. 

Fast Charging Speed:

You can typically recharge a lithium-ion battery in less than two hours. 

Opportunity Charging:

You can opportunity charge a lithium-ion battery in any setting. 

Little to No Maintenance:

There's no need to water, equalize, or clean lithium-ion batteries. 
Comparatively, lithium-ion batteries tend to be more expensive than lead-acid ones. Also, only certain types of forklifts are intended for use with lithium-ion batteries. 
What Is a Lead-Acid Forklift Battery?
Lead-acid batteries generate electricity via a chemical reaction. They are the most common types of batteries used in forklifts. Lead-acid forklift batteries can be more affordable than lithium-ion options, too. 
Since lead-acid batteries rely on chemicals to function, they must be maintained regularly. Furthermore, lead-acid batteries must be charged properly. It is also important to note that the power of lead-acid batteries is inconsistent. This means the batteries won't necessarily deliver the same level of power while a forklift is in use. 
Which Forklift Battery Is the Best Choice?
Lead-acid batteries can have a lower upfront cost than lithium-ion ones. However, lithium-ion batteries offer advantages over lead-acid options in nearly every other category. 
Ultimately, lithium-ion batteries are more efficient and offer a longer lifespan than lead-acid options. Although lithium-ion batteries have a higher upfront cost than lead-acid ones, they can deliver a greater return on investment in the long run. 
Of course, if you are considering battery options, it pays to look at several forklift battery manufacturers as well. Top forklift battery manufacturers include:
Regardless of which forklift batteries you choose, you need to teach your workers about them. That way, your workers can safely store and maintain your batteries. Plus, your workers will be well-equipped to ensure you can get the most value out of your batteries. 

Teach Your Workers About Forklift Battery Safety 
Enrolling your workers in a forklift certification training program is a must, particularly if you want to teach them how to take care of lift batteries. Now, CertifyMe.net makes it simple to get your workers up to speed on OSHA forklift safety requirements. 
CertifyMe.net offers an OSHA-approved forklift safety certification program that can be completed in as little as one hour. Our program teaches workers about all aspects of forklift safety. Upon completion, your workers can earn OSHA forklift certification that remains valid for three years. 
To learn more about our forklift safety certification program or to sign your workers up for it, please contact us online or call us today at 1-888-699-4800.
Welcome to CertifyMe.net
CertifyMe.net has offered online forklift certification since 1999. With Our Convenient online program. your employess can earn their certification in an hour or less.
Browse Online Certifications:
This low-cost program can be compeleted anytime, anywhere!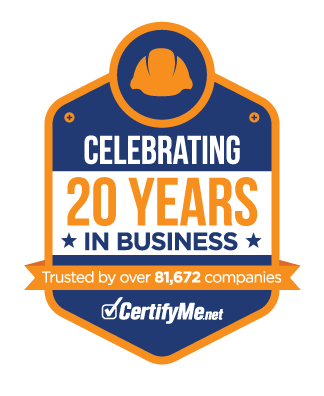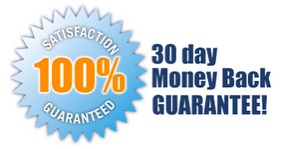 Connect with Us


Get Started Now By Registering Your Company For Free!
FREE 3 Year Renewals
Instant Access 24/7
Print Your Proof of Training
OSHA Accepted Nationwide
*If you are an individual not currently employed by a company use your personal name in
the 'Company Name' field.