Forklift Jobs
Get a Forklift Job
Being qualified for forklift certified jobs has many advantages. The pay is good, it does not require loads of training and, wherever you want to work in the country or even the world, there are plenty of forklift jobs to go around. The main types of organization that have forklift certified jobs to offer include manufacturing, construction, airports, seaports and haulage depots.
Jobs for forklift operators vary little from state to state in terms of earning potential, but in order to qualify for the top paying forklift jobs, you need forklift training and certification.
CertifyMe.net helps with compliance, training and lifetime support. Sign up today for our classes Whatever your forklift operator job description, we'll get you 100% OSHA compliant. For employers, our training classes offer an affordable, easily accessible solution for training gaps and compliance issues.
e to state in terms of earning potential, but in order to qualify for the top paying forklift jobs, you need forklift training and certification.


How to Get Land Forklift Jobs
Complete the forklift training course and receive your certification
Print out your forklift

operator card

Browse for forklift operator jobs online and apply. Make sure to say you have your certification!
Forklifts are necessary machines needed in just about every city in the United States and for a wide variety of projects. If you have the skills and knowledge to drive forklifts, you have all you need to qualify for a rewarding and financially stable job as a forklift operator. If you're wondering how to get a forklift job, keep reading. Employers look for job applicants who have completed OSHA-compliant forklift training to provide their workplace with the best, most qualified operators. Not only is this training required by OSHA, but it also helps prevent accidents in the workplace which can lead to costly fines, medical costs, and damage.
CertifyMe.net is the number one online forklift school available for new and experienced operators. We teach everything you need to drive forklifts, from operating the controls to performing inspections to recognizing and avoiding hazards. With 100% OSHA compliance, you can qualify for all of the best forklift jobs in one afternoon for only $59.95 per module.
Why Should I Get a Forklift Job?
Now, you might be wondering, "Is forklift driving a good job?" And we're here to tell you that yes it is. Many sectors of our society have come to rely on forklifts and other equipment to perform daily functions and tasks. In addition to enjoying a recession-proof career when you get a forklift job, you'll also get these benefits:
You don't need a college degree to get a forklift job and enjoy a nice salary
Take your nationally-recognized forklift certification anywhere in the country
Never wonder, "Are there any forklift jobs near me?" because you know that there are!
Never get bored at work; enjoy a nearly unlimited amount of job opportunities and work environments
Use this versatile skill to keep your work fresh and exciting throughout your career
Work at one of your favorite companies without having to sit behind a desk all day!
Forklift Job Duties
In a forklift job, you would expect to:
 Load and unload goods from vehicles like trucks, airplanes and ships
 Move and stack goods for warehouse forklift jobs
 Check loads are secure
 Stack empty pallets
 Perform daily equipment checks
 Help load and unload goods by hand
 Perform other warehouse tasks such as packing
Some jobs for forklift operators involve driving a lift truck on public roads and highways. Other jobs forklift operators perform may involve operating complex aerial lift equipment, such as the new Elliot E160/215, a 5-axle rig with 215 feet of working height and 1,200 pounds of platform capacity. Alternatively, you could find yourself shifting heavy, delicate and expensive semiconductor-manufacturing equipment around a cold room with a 100-tonne powered industrial truck.
Both indoor and outdoor forklift driving jobs are possible, along with varied, ever-expanding forklift operator job descriptions.
The Types of Forklift Jobs Available for Those with Forklift Certification
Once you complete your training, you will be able to apply to the best forklift jobs. The different types of forklift jobs available include:
Forklift Operator
Forklift Mechanic
Warehouse Worker
Warehouse Manager
Construction Worker
Dock Worker
Prop and Movie Set Worker
Retail Employee
Brewery Employee
Museum Employee
And much more!
The options are almost endless when it comes to forklift jobs near me because forklifts are needed for so many different tasks on all kinds of environments!
Some of the top companies that offer the best forklift jobs throughout the country include Campbell Soup Supply Company, PepsiCo, Coca Cola, Dr Pepper Snapple Group, Grainger Inc., Ocean Spray Cranberries Inc., GNC, and many more.
Nestle is a large national company that's constantly hiring forklift operators all over the country. Check their hiring page frequently to look for job openings near you. Other top forklift-hiring companies are Randstad USA and Spherion.
For more forklifts jobs, check out online job sites like Indeed, Monster, and the websites of companies and businesses to find both national and local forklift jobs near me.
Is Forklift Driving a Good Job?
In terms of job security and pay, forklift driving is a solid career, especially for anyone that isn't interested in years of higher education beyond high school. You can make a good living on a forklift operator salary. Plus, with forklift operator job descriptions always changing, there's a good amount of different roles and tasks to do.
Job variety, good pay, solid growth prospects…for the answer to the question, "Is forklift driving a good job?" the answer is a resounding YES!

Key Aspects of Forklift Training and How to Get Forklift Certified and Qualify for Forklift Jobs
OSHA requirements stipulate that training for forklift certified jobs should consist of formal classroom-style training in addition to instruction and evaluation on job-specific material. The classroom part of forklift job training may be conducted face-to-face or by video/DVD, online content or other form; it is up to the trainer to decide.
If you think forklift jobs might be for you and you're wondering where to get forklift certified, contact us at CertifyMe.net. We can help you get your forklift certification quickly and surprisingly cheaply. In as little as two hours, you can grab an edge over forklift certified job candidates who do not already have forklift training and certification to qualify for the best forklift jobs.
You will learn how to operate a forklift, how to operate the controls, how to perform daily equipment inspections, how to maneuver ramps, grades and blind spots, and how to recognize and avoid hazards. You will also receive the formal instruction you need to move onto the next part of forklift training, which involves the practice training and skills evaluation.
We offer these individual forklift classes so you can start training as quickly as possible for the specific types of forklift jobs you want:
Warehouse Forklifts, Classes 1, 4, 5
Pallet Jacks and Order Pickers, Classes 2, 3
Rough Terrain Forklifts, Class 7
Are you ready to start training and qualify for the forklift jobs near me? Here's how to get started:
Create an account (if you currently have a forklift employer, have them register their company)
Log in to your account
Work through the modules
Pass all quizzes
Pass the final test
Print your operator certification card
That's it! Once you've passed the online course, you'll need to schedule your practice training and skills evaluation.
If you have any questions about our forklift training, how to complete the in person portion of the training, or how to qualify for different forklift jobs, contact us at CertifyMe.net. We've already answered the question, "Is forklift driving a good job?"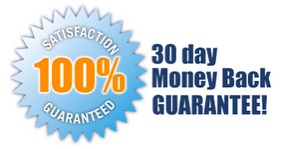 5 EASY STEPS!
Follow step-by-step instructions to get OSHA compliant!
This low-cost program can be completed anytime, anywhere!

Get Started Now By Registering Your Company For Free!
FREE 3 Year Renewals
Instant Access 24/7
Print Your Proof of Training
OSHA Accepted Nationwide
*If you are an individual not currently employed by a company use your personal name in
the 'Company Name' field.