Limited Time Offer! Free Covid-19 safety course with purchase of any Forklift or Aerial Lift Certification!
Access your free Covid-19 safety course in your members area once you have completed your purchase.

The OSHA 300a Form: What You Need to Know
Posted by: admin on July 6, 2020
Despite the best training methods and constant safety awareness, accidents and injuries happen at the workplace. For employers with forklift drivers, these accidents can include:
Tip-overs
Accidents involving pedestrians
Damage to warehouse shelves and other company property
Collisions
And many more
The U.S. Occupational Safety & Health Administration (OSHA) requires all U.S. employers to document all workplace incidents, and one way to help is with a form the agency created: the OSHA 300 form. This includes the Log of Work-Related Injuries and Illnesses (OSHA 300 form) and the Summary of Work-Related Injuries and Illnesses (OSHA 300A form).
What is an OSHA 300A form? Do you know about OSHA 300A posting requirements? You have questions about recordkeeping, and CertifyMe.net has the answers!

What is an OSHA 300A Form?
The OSHA 300A form is the second part of the base OSHA 300A form. The first part of the document, the OSHA 300 form, is a line-by-line form for employers to document all injuries, sicknesses, and other workplace incidents related to employee absences. The OSHA 300A Form, meanwhile, is a summarized account of the OSHA 300 form; the OSHA 300A form
OSHA 300A Posting Requirements
The following information needs filled in for the OSHA 300A form:
Number of Cases
Total number of deaths
Total number of cases with days away from work
Total number of days of job transfer or restriction
Total number of recordable cases
Number of days
Total number of days away from work
Total number of days of job transfer or restriction
Total number of:
Skin disorders
Respiratory conditions
Injuries
Injury and Illness Types
Poisonings
Hearing loss
All other illnesses
Establishment Information
Employment Information
Signature
The OSHA 300 and OSHA 300A forms should be filed once per year. A related document, OSHA 301 form, should be filled out within 7 calendar days of any workplace incident, which are logged on OSHA Form 300 and 300A.
CertifyMe.net helps with all of your workplace recordkeeping requirements. If you have any questions about OSHA 300A posting requirements, we're here for you. Just sign up today and see how our training and certification helps to document employee training and much more!

Welcome to CertifyMe.net
CertifyMe.net has offered online forklift certification since 1999. With Our Convenient online program. your employess can earn their certification in an hour or less.
Browse Online Certifications:
This low-cost program can be compeleted anytime, anywhere!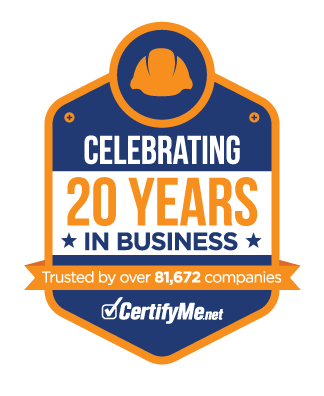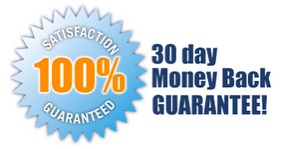 Connect with Us


Get Started Now By Registering Your Company For Free!
FREE 3 Year Renewals
Instant Access 24/7
Print Your Proof of Training
OSHA Accepted Nationwide
*If you are an individual not currently employed by a company use your personal name in
the 'Company Name' field.