Limited Time Offer! Free Covid-19 safety course with purchase of any Forklift or Aerial Lift Certification!
Access your free Covid-19 safety course in your members area once you have completed your purchase.

What Happens During an OSHA Inspection?
Posted by: admin on September 24, 2021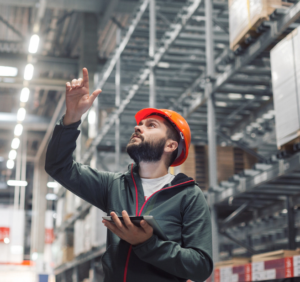 Most employers will never have to face an OSHA inspection. If you do, it's important to respond in an appropriate manner. By knowing what to expect during an OSHA inspection, you can plan accordingly. You can make it simple for the inspector to conduct their evaluation. And you can use the inspection to learn about workplace safety and ensure your employees are well-protected against worksite dangers moving forward.
What Is an OSHA Inspection?
OSHA conducts inspections to help businesses and their workers identify and address on-the-job hazards. In doing so, OSHA ensures these companies and their employees can prevent workplace injuries, illnesses, and fatalities. 
Who Conducts an OSHA Inspection?
During an OSHA inspection, a compliance safety and health officer visits a workplace. This officer looks for workplace hazards. If the officer identifies any on-the-job dangers, he or she notifies the business accordingly. 
What Type of OSHA Inspection Is Conducted in a Workplace?
Common types of OSHA inspections include:
Imminent Danger Situations:

Allow OSHA to assess hazards that put employees at risk of serious injury or death. 

Worker Complaints:

Ensure OSHA can look into allegations of hazards or workplace safety violations from employees. 

Targeted Inspection:

Enable OSHA to assess individual workplaces that have experienced high rates of injuries and illnesses 

Follow-up Inspections:

Empower OSHA to check for abatement of violations that were previously cited during an inspection. 
As a government agency, OSHA wields a lot of power. This includes the right to levy large fines. But you also have rights. Knowing what to do during an OSHA inspection will help you protect your business and its workers. It can also help you avoid civil citations or possible criminal liability if there has been a fatal accident.

What If an OSHA Compliance Officer Arrives at Your Workplace for an Inspection?
If an OSHA compliance officer shows up at your door to announce an inspection, you have the right to do two things. One is to ask to see their credentials. The other is to ask about the reason for the inspection.
OSHA can perform an inspection for many reasons. A worker may have filed a complaint about a worksite hazard, thereby triggering an inspection. Conversely, an accident occurred that resulted in a fatality or three or more workers needing medical treatment. An inspection may be part of an OSHA program to deal with a workplace hazard, too.
In any case, OSHA must have probable cause and explain the reason for its inspection. If an inspection is related to a complaint, you are entitled to a written copy of the complaint. And if an inspection has to do with an OSHA program, the officer must provide information about it.
How Should You Respond to a Request for an OSHA Inspection? 
The first step is to gather your management team to discuss:
Whether you should allow the inspection

The scope of the inspection at the site

Who should be on the walkaround team
OSHA must allow a "reasonable" amount of time for your team to plan its response. In return, you must let OSHA know that you intend to do it. After making a decision, let the inspector know whether you will allow the inspection. If not, OSHA will need a search warrant to proceed.
How Does OSHA Define "Probable Cause"?
Before deciding whether to allow the inspection, consider whether OSHA has "probable cause."
OSHA defines probable cause based on the following factors:
✓

Employee Complaint
Is the complaint valid?

Does the hazard stated in the complaint exist at your worksite?

Is the data about the hazard correct?
✓ 

Accident
Did the accident involve your business?

Are the facts of the accident listed correctly?

Is the accident scene intact or has it changed?
✓ 

OSHA Program
Does your business meet the criteria for the program inspection?

Do you have a valid basis for challenging the inspection?
Answering these questions will help determine whether OSHA has a legal right to conduct the inspection.
What Does an OSHA Inspection Involve?
If OSHA has probable cause for an inspection, you next need to decide where you will allow the inspector to go at your worksite and what you will allow him or her to observe. 
Access should only be enough for the compliance officer to evaluate:
The hazards stated in the employee complaint

The accident site area

Hazards that fall within the program criteria
Otherwise, a broader inspection can put you at risk for citations that aren't part of the probable cause.
OSHA Inspection FAQs
1. Do I have to provide documents to OSHA?
Yes. These can include your Federal Employer ID number, OSHA injury and illness logs, written programs, and training records.

2. Can I limit the scope of the inspection?
Yes. To protect your business, know the scope of the inspection. Then limit access to areas within that scope.
3. How does OSHA decide on the amount of a fine?
It depends on the type and severity of the violation, which can include:
Willful.

OSHA can fine up to

$136,532

for each willful violation.

Serious.

This carries a mandatory penalty of up to

$13,653.

Other than serious.

Penalties may reach a max of

$13,653.

Repeated.

Up to $

136,532

for each repeated violation.
4. What are my options if I receive a citation?

You can:
Accept the citation, correct the violation(s) and pay the penalty

Ask for an informal conference

Contest the citation (in writing)
5. What happens at an informal conference?

OSHA will provide an in-depth explanation of the violation, the standards cited, and how to correct the violation.

6. Is it possible to beat an OSHA citation?

Yes. The best chance is with a worker misconduct violation. You must be able to prove:
A work rule was violated

The work rule was properly communicated

You actively monitor compliance to the rules

You took disciplinary action against the violator(s)
7. Is it possible to avoid an OSHA inspection? 
The best way to defend against OSHA inspections is to avoid them in the first place. To limit your risk of an OSHA workplace inspection, here's what you can do:
Know all OSHA rules for your type of work

Have a written safety plan

Train and certify

all workers to OSHA standards

Document all employee violations of safety rules

Progressively discipline employees who break them

Document actions taken to remove work site hazards
If you do get inspected, know your rights. Know what OSHA expects of you. Don't provide access or information not related to the violation. In the meantime, visit CertifyMe.net to get your staff trained and certified the fast, affordable way.

Avoid an OSHA Inspection with Help from CertifyMe.net
It is easy to envision the worst-case scenarios about what can happen during an OSHA inspection. Fortunately, CertifyMe.net can help your business reduce its risk of OSHA forklift safety violations. We can also help you lower your risk of OSHA inspections. 
You can enroll your workers in our OSHA-approved forklift certification training at any time. From here, your workers can learn about all aspects of forklift safety. They can earn their OSHA forklift certification and contribute to a safe, productive workplace. 
The bottom line: with OSHA-certified forklift operators on staff, you can ensure your workers take appropriate precautions any time they use a lift. And you can become a model of workplace safety, one that earns praise — not criticism — from OSHA. 
We can get your workers up to speed with forklift certification training. To learn more or to sign your workers up for one of our training programs, please contact us online or call us today at 1-888-699-4800.
Welcome to CertifyMe.net
CertifyMe.net has offered online forklift certification since 1999. With Our Convenient online program. your employess can earn their certification in an hour or less.
Browse Online Certifications:
This low-cost program can be compeleted anytime, anywhere!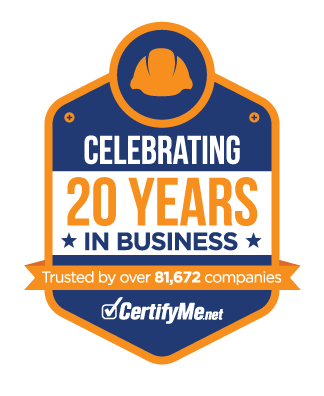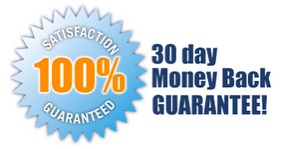 Connect with Us


Get Started Now By Registering Your Company For Free!
FREE 3 Year Renewals
Instant Access 24/7
Print Your Proof of Training
OSHA Accepted Nationwide
*If you are an individual not currently employed by a company use your personal name in
the 'Company Name' field.