Reach Truck Training
In warehouses with confined space requirements, narrow aisle configurations make it hard for traditional forklifts to operator effectively. The U.S. Occupational Safety and Health Administration (OSHA) requires that reach trucks be used in this special type of cargo handling situation.
What are reach trucks, and how does OSHA determine reach truck operator safety requirements? CertifyMe, the online leader in reach truck training, offers a course that covers reach truck operation, including:
Proper reach truck safety tips & tricks
How a reach truck differs from regular front loading forklifts
Reach truck training – safety concepts
Reach truck course content – everything you need to know to operate a reach truck safely & efficiently
And much more
What is a Reach Truck?
OSHA's powered industrial truck e-tool covers the basics of a reach truck. A reach truck is required for narrow aisle cargo transport and material handling. Reach trucks are used for something called "high tiering," which is basically storing and handling cargo in high tiers off the ground.
Reach trucks require pre-planning for proper load manipulation; for example, OSHA recommends that the heaviest load on a reach truck shouldn't be lifted to the maximum height. Those tiers should be reserved for lighter loads.
Reach trucks are covered in part by OSHA standard 29 CFR 1910.178 Appendix A, which also offers guidance and standards for stability, safe forklift operation, and other crucial concepts. CertifyMe has a standard forklift training course and a Train the Trainer option, both of which include reach truck training.
Get Reach Truck Training with CertifyMe
With free lifetime renewals and full customer support – not to mention OSHA expertise you need to keep current with ever-changing safety guidelines – CertifyMe provides extensive reach truck training for every worker in your company.
To learn more about our reach truck training program, please visit our contact page, or call CertifyMe directly at 888-699-4800. We look forward to helping you establish an OSHA-compliant safety program today. Don't put off your reach truck training – OSHA fines and penalties for non-compliance are costly. Sign up with CertifyMe today!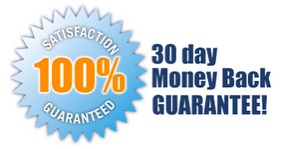 5 EASY STEPS!
Follow step-by-step instructions to get OSHA compliant!
This low-cost program can be completed anytime, anywhere!

Get Started Now By Registering Your Company For Free!
FREE 3 Year Renewals
Instant Access 24/7
Print Your Proof of Training
OSHA Accepted Nationwide
*If you are an individual not currently employed by a company use your personal name in
the 'Company Name' field.