Reach Truck Forklift Training & Certification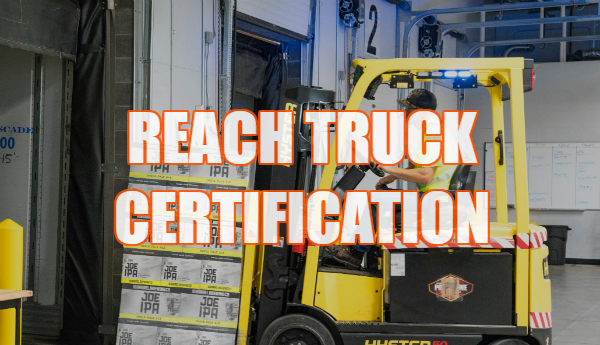 In warehouses with confined space requirements, narrow aisle configurations make it hard for traditional forklifts to operator effectively. The U.S. Occupational Safety and Health Administration (OSHA) requires that reach trucks (also called reach lifts and reach truck forklfits) be used in this special type of cargo handling situation.
What are reach trucks, and how does OSHA determine reach truck operator safety requirements? CertifyMe.net, the online leader in reach truck training, offers a course that covers reach truck operation, including:
Proper reach truck safety tips & tricks
How a reach lift differs from regular front loading forklifts
Reach truck training – safety concepts
Reach truck course content – everything you need to know to operate a reach truck safely & efficiently
And much more
If your company needs reach lift certification or you're not sure what a reach truck is, CertifyMe.net is your single source for all OSHA compliance training. From reach truck instruction to other types of forklifts, we have a comprehensive selection of courses for any size company – and any size budget.
Sign up today and get started!

What is a Reach Truck Forklift?
OSHA's powered industrial truck e-tool covers the basics of a reach lift. A reach truck is required for narrow aisle cargo transport and material handling. Reach lifts are used for something called "high tiering," which is basically storing and handling cargo in high tiers off the ground.
Reach trucks are covered in part by OSHA standard 29 CFR 1910.178 Appendix A, which also offers guidance and standards for stability, safe forklift operation, and other crucial concepts. CertifyMe has a standard forklift training course and a Train the Trainer option, both of which include reach truck training.
How to Operate a Reach Truck
After "what is a reach truck," how to operate a reach lift is one of the most common questions we receive here at CertifyMe.net. Operating a reach truck differs slightly than a regular counterbalance lift. The reach truck's unique dimensions – it's made for narrow aisle warehouses – means you have to be extra cautious in tight spaces.
Many reach operators make the mistake of thinking the equipment can fit anywhere. That's simply not the case, and you'll learn this and other safety pointers with reach truck certification from CertifyMe.net. Next, make sure you understand your particular reach truck's operating method. Not all reach trucks are driven the same way.
Once you're familiar with your surroundings and how to run your reach truck forklift, general forklift safety guidelines apply:
Travel at safe speeds.
Pay attention to blind spots, corners, and other hazardous areas.
Make sure you don't overload your reach truck forklift.
Follow your company's safety guidelines.
Check to ensure your reach truck is properly maintained.
Benefits of Reach Truck Certification
At CertifyMe.net, you'll get the reach truck training necessary to help you become the safest possible operator. Safety is important for regular lifts, and it's also critical for reach trucks as well. With our reach truck course, we'll teach you everything you need to know – and more!
Plus, your company will enjoy the peace of mind that comes with OSHA compliance – and that's hard to put a price tag on! It all starts with reach truck training at CertifyMe.net!

Get Reach Lift Training with CertifyMe
With free lifetime renewals and full customer support – not to mention OSHA expertise you need to keep current with ever-changing safety guidelines – CertifyMe provides extensive reach truck training for every worker in your company. If you need reach lift certification, contact CertifyMe.net today!
To learn more about our reach truck training program, please visit our contact page, or call CertifyMe directly at 888-699-4800. Our reach lift certification and reach truck forklift training courses are ideal for your company's compliance requirements. With a complete selection of OSHA compliant training classes, CertifyMe.net is your reach truck training headquarters!
We look forward to helping you establish an OSHA-compliant safety program today, starting with your reach truck forklift training. Get compliant in no time at all with CertifyMe.net. Don't put off your reach lift training – OSHA fines and penalties for non-compliance are costly. Sign up with CertifyMe today!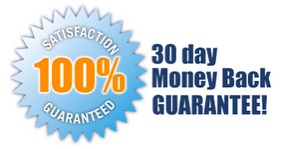 5 EASY STEPS!
Follow step-by-step instructions to get OSHA compliant!
This low-cost program can be completed anytime, anywhere!

Get Started Now By Registering Your Company For Free!
FREE 3 Year Renewals
Instant Access 24/7
Print Your Proof of Training
OSHA Accepted Nationwide
*If you are an individual not currently employed by a company use your personal name in
the 'Company Name' field.