Limited Time Offer! Free Covid-19 safety course with purchase of any Forklift or Aerial Lift Certification!
Access your free Covid-19 safety course in your members area once you have completed your purchase.

Get Miami Forklift Certification Today
(Updated July 2020)
All Miami employers who hire forklift operators need to provide Miami forklift certification. , CertifyMe.net will help your company become compliant in no time at all.
Register your company and take advantage of all the benefits that come with forklift certification in Miami, including:
Complete OSHA compliance
Total asset safety and liability protection
Full training records
Online Miami forklift certification
Free renewal training
And much more from the safety and compliance experts at CertifyMe.net
Course Pricing and Information
It is important to note that without Miami forklift certification, your enterprise is unable to have any forklift drivers. CertifyMe.net is essential to ensure your company is OSHA compliant and safe!
Need forklift certification in Miami for only $59.95? CertifyMe.net has your safety and compliance covered!
Miami Forklift Certification for Class 1, 4 & 5 Warehouse Forklifts
Class 1: Electric Motor Rider Trucks
Class 4: Internal Combustion Engine Trucks – Cushion (Solid) Tires
Class 5: Internal Combustion Engine Trucks – Pneumatic Tires
Learn more about our warehouse forklift course here 
Miami Forklift Certification for Class 2 & 3 Pallet Jacks & Order Pickers
Class 2: Electric Motor Narrow Aisle Trucks
Class 3: Electric Motor Hand or Hand/Rider Trucks
Learn more about our pallet jack certification here
Forklift Certification in Miami for Class 7 or Rough Terrain Forklifts
Class 7: Electric and Internal Combustion Engine Tractors – if you need a forklift certification in Miami for construction needs, this course is for you!
Learn more about our rough terrain forklift course here
Qualified Trainer/Evaluator Certification –  Miami Forklift Certification – all yours for only $149.00!
As an added bonus, our Miami Forklift Certification courses are available in English and Spanish! Experience the difference with CertifyMe.net today. Sign up and ensure your company is fully compliant.

Miami forklift certification isn't just one of those formalities. It's an incredibly important and valuable training to invest in. Your life may depend on it. Forklift accidents happen every year that causes serious injuries and fatalities. Forklift training is the best way for workers to keep themselves safe and prevent these accidents from happening. OSHA recognizes this and requires a certification for all workers, making employers unwilling to consider hiring an untrained worker out of fear of being fined by OSHA and putting their workplace at risk.
Why OSHA-Compliant Forklift Certification in Miami?
Forklift accidents happen every day throughout the country and city of Miami, as documented by a blog post written by Miami based Flaxman Law Group about the high rate of industrial truck accidents in Miami. These accidents could be due to plenty of factors, but it's clear that the more education, training, and mindfulness you have in your workspace, the less likely accidents are to happen.
Besides protecting your employees on the job from forklift accidents, forklift certification in Miami provides valuable peace of mind. Because OSHA requires that all forklift workers receive their certification, employers sometimes need help with Miami forklift certification. We're here to help!

Easy and Affordable Forklift Certification in Miami with CertifyMe.net
Forklift certification in Miami doesn't have to be inconvenient, costly, or take time away from your job– in fact, it can be easy, affordable, and completed within an extended lunch hour! We designed our education to make forklift training easy for all students because it's important training to receive. A trained, certified employee can save businesses from thousands of dollars in fines from OSHA, and ensure everyone is safe and protected while at work–your future employer will value that!
For forklift certification in Miami that can be completed online in 60-90 minutes from any device with an internet connection, check out our class options here.
You don't have to travel to an offsite facility to complete your training, pay for a classroom instructor, or take any days off of work to train. For only $59.95 per equipment-specific module, our self-paced online courses are designed to save you time, money, and headaches! Your employees will receive their Miami forklift certification in one afternoon!
For easy-to-use forklift certification in Miami that is affordable, fast, and OSHA compliant, sign up today and take home your Miami forklift certification immediately!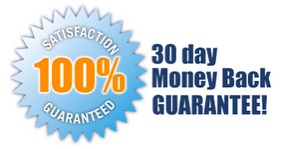 5 EASY STEPS!
Follow step-by-step instructions to get OSHA compliant!
This low-cost program can be completed anytime, anywhere!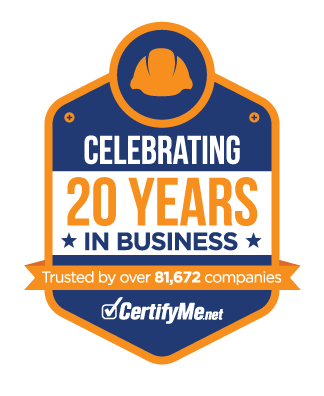 Get Started Now By Registering Your Company For Free!
FREE 3 Year Renewals
Instant Access 24/7
Print Your Proof of Training
OSHA Accepted Nationwide
*If you are an individual not currently employed by a company use your personal name in
the 'Company Name' field.