Miami Forklift Training and Certification
Miami Forklift Training Can Get You Ahead!
From the clubs and beaches of South Beach, to the shopping and museums of downtown, the arts and culture of Little Havana to the walkable, historic neighborhoods of Wynwood and Overtown, Miami offers amazing places to live, work and play.

With the right forklift certification Miami, you can spend your days-off relaxing on the beach. If you've considered the move to Miami or already live there and are looking for new job opportunities, CertifyMe.net will help you get the forklift training you need to launch a successful new career, in a fraction of the time of other more traditional training and educational programs.
Why Get a Miami Forklift Certification?
Forklift and industrial trucking related jobs are expected to increase by the thousands over the next 10 years. These jobs are up for grabs for those who have a forklift certification. And as Miami jobs become more and more plentiful as the city itself grows industrially, the demand for qualified forklift operators is increasing as well.
Miami forklift certification isn't just one of those formalities. It's an incredibly important and valuable training to invest in. Your life may depend on it. Forklift accidents happen every year that causes serious injuries and fatalities. Forklift training is the best way for workers to keep themselves safe and prevent these accidents form happening. OSHA recognizes this and requires certification for all workers, making employers unwilling to consider hiring an untrained worker out of fear of being fined by OSHA and putting their workplace at risk.
Forklift Jobs in Miami for Trained Operators
Some of the larger forklift-related jobs that are available for those with forklift certification Miami include top names like Miami Dade College and other institutions of higher learning that host large events every year. Events can't happen without the set-up, and many require lifting and moving heavy objects. If you have the right forklift certification from a reputable school, you can help set up events for Miami colleges and large conference spaces.
Office Depot's Corporate Lakes office is located outside Miami in Weston, and is always looking for trained forklift operators. Visit Office Depot to find out more about employment opportunities.
You might also recognize the Winn Dixie name. This major US grocery chain is always looking for help from those with the right Miami forklift certification. Miami houses one of Winn Dixie's biggest career centers on 123rd street. If you have forklift certification Miami, check out available Winn Dixie careers regularly.
Additionally, you can qualify for the following positions with hundreds of different companies when you complete your Miami forklift certification:
Forklift mechanic
Dock worker
Warehouse employee
Warehouse manager
Retail employee
Brewery employee
Museum employee
And more!
Check out Indeed and Monster for new forklift job openings every day.
Why OSHA-Compliant Forklift Certification Miami is the Best
Forklift accidents happen every day throughout the country and city of Miami, as documented by a blog post written by Miami based Flaxman Law Group about the high rate of industrial truck accidents in Miami. These accidents could be due to plenty of factors, but it's clear that the more education, training, and mindfulness you have in your workspace, the less likely accidents are to happen. Miami has a thriving metropolis and job scene that could be the perfect setting for a new career, but you won't get far if safety is not a top priority.
Besides protecting your life on the job from forklift accidents, forklift certification Miami is your ticket to your dream job in Miami, or anywhere for that matter. Because OSHA requires that all forklift workers receive their certification, employers aren't willing to hire untrained workers who can put their workplace in danger and cost them thousands of dollars in fines. Don't wait to get your Miami forklift certification, and read below why CertifyMe.net is the best way to do it!
Easy and Affordable Forklift Training with CertifyMe.net
Forklift certification in Miami doesn't have to be inconvenient, costly, or take time away from your job– in fact, it can be easy, affordable, and completed within an extended lunch hour! We designed our education to make forklift training easy for all students because it's an important training to receive. A trained, certified employee can save businesses from thousands of dollars in fines from OSHA, and ensure everyone is safe and protected while at work–your future employer will value that!
For forklift training in Miami that can be completed online in 60-90 minutes from any device with an internet connection, check out our class options below:
Warehouse Forklifts: Electric motor riding trucks; Internal combustion engine trucks with solid tires or pneumatic tires.
Pallet Jacks and Order Pickers: Electric motor narrow aisle trucks; Electric motor hand or hand/rider trucks.
Rough Terrain Forklifts: Construction; Docks and yards; Timber forestry; and builder's merchants.
You don't have to travel to an offsite facility to complete your training, pay for a classroom instructor, or take any days off of work to train. For only $59.95 per equipment-specific module, our self-paced online courses are designed to save you time, money, and headaches! You can be trained and qualified to apply to the best jobs in Miami in one afternoon!
For easy-to-use forklift certification Miami that is affordable, fast, and OSHA compliant, sign up today and take home your Miami forklift certification immediately!
Thinking about using your forklift operators card in a city near Miami? Learn more about Florida forklift training and certification.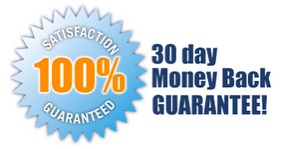 5 EASY STEPS!
Follow step-by-step instructions to get OSHA compliant!
This low-cost program can be completed anytime, anywhere!

Get Started Now By Registering Your Company For Free!
FREE 3 Year Renewals
Instant Access 24/7
Print Your Proof of Training
OSHA Accepted Nationwide
*If you are an individual not currently employed by a company use your personal name in
the 'Company Name' field.