Limited Time Offer! Free Covid-19 safety course with purchase of any Forklift or Aerial Lift Certification!
Access your free Covid-19 safety course in your members area once you have completed your purchase.

Get New Orleans Forklift Certification with CertifyMe.net
Welcome to the Big Easy – The Place for Easy, Affordable Forklift Training! Ensure Your Company is OSHA Compliant with CertifyMe.net!

All companies in the Big Easy with powered industrial trucks need forklift certification in New Orleans. CertifyMe.net has customized training packages (based on the type of powered industrial truck you operate) to help your company achieve and maintain OSHA compliance. That's not only important from a liability perspective – it's critical for everyday safety!
To get from here to there, sign up for our forklift certification in New Orleans. Our OSHA certification includes:
Simple & secure registration. With easy, anytime login access.
Comprehensive test material. Our forklift certification in New Orleans ensures you're put to the test – literally – with a complete overview of OSHA safety procedures and other requirements.
Printable certificates. Once you're done with forklift certification in New Orleans, just print your certificate and you're good to go! No waiting for paper documents in the mail.
Complete OSHA compliance
Convenient online access
And more!
Course Catalog for Forklift Certification in Washington
Regular Washington forklift certification packages are just $59.95 for each course!
New Orleans Warehouse Forklifts – Forklift Certification in New Orleans for Class 1, 4 and 5 Forklifts
✓ Class 1: Electric Motor Rider Trucks
✓ Class 4: Internal Combustion Engine Trucks – Cushion (Solid) Tires
✓ Class 5: Internal Combustion Engine Trucks – Pneumatic Tires
Learn more about our warehouse forklift course here.
New Orleans Pallet Jacks & Order Pickers – Class 2 & 3 Forklift Certifications in Louisiana
✓ Class 2: Electric Motor Narrow Aisle Trucks
✓ Class 3: Electric Motor Hand or Hand/Rider Trucks
Learn more about our pallet jack certification here.
Heavy-Duty, Rough Terrain & Construction Forklifts – Complete Certifications for Class 7
✓ Class 7: Electric and Internal Combustion Engine Tractors – ideal for New Orleans construction, road work, heavy-duty needs and more
Learn more about our rough terrain forklift course here.
Qualified Trainer/Evaluator Certification – New Orleans Forklift Certification for just $149.00
Remember, it's illegal and dangerous to have operators run your equipment without New Orleans forklift certification. Sign up with CertifyMe.net today!

Cost of Living and Quality of Life – Forklift Certification in New Orleans
With our New Orleans forklift certification, you'll enjoy:
Great value. At less than $60, your employee will be compliant in no time.
Anytime, anywhere access. If you have a good internet connection, there's no excuse to NOT have your New Orleans forklift certification.
Lifetime support and FREE renewal training. When you sign up with CertifyMe.net for your New Orleans forklift certification, you have a training partner for life!
What is the Forklift Certification in New Orleans?
The Benefits of New Orleans Forklift Certification If you are considering whether or not to get forklift certification in New Orleans, one of the first things you want to know is the cost of OSHA fines and penalties. Your company can be fined over $10,000 for willing training deficiencies, and even 6 figures for repeat violations!
The Big Easy, New Orleans, is the largest city in Louisiana and a major economic center in the greater Gulf Coast region. One of the busiest port cities in the United States, the Big Easy is almost as famous for its considerable shipping activity and transportation activity as its world-renowned, legendary cuisine and Bayou culture! And with so many companies in the mix for trained forklift operators, it's imperative that you sign up for New Orleans forklift certification today!
With New Orleans forklift certification and training from CertifyMe.net, your employees can use a powered industrial truck to stack and retrieve supplies, goods, and materials. You are also responsible for documenting and maintaining training records – we provide everything necessary to show proof of compliance!
Regardless of your industry, you'll need forklift certification in New Orleans to hire lift operators in the city. CertifyMe.net gets you started today with a training course that meets your company's compliance needs. Plus, we have other courses to help expand your employees' safety knowledge and overall skill set.
Sign up today with CertifyMe.net, and you'll get New Orleans forklift certification in no time at all. For questions about our New Orleans forklift training, give us a call at 1-888-699-4800.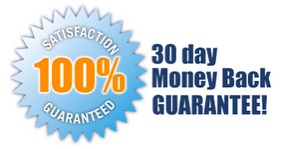 5 EASY STEPS!
Follow step-by-step instructions to get OSHA compliant!
This low-cost program can be completed anytime, anywhere!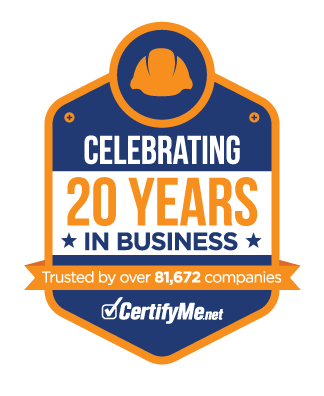 Get Started Now By Registering Your Company For Free!
FREE 3 Year Renewals
Instant Access 24/7
Print Your Proof of Training
OSHA Accepted Nationwide
*If you are an individual not currently employed by a company use your personal name in
the 'Company Name' field.