Limited Time Offer! Free Covid-19 safety course with purchase of any Forklift or Aerial Lift Certification!
Access your free Covid-19 safety course in your members area once you have completed your purchase.

The Facts About Forklift Deaths
Posted by: admin on August 5, 2021
Operating a forklift may seem easy, but it contains many hidden dangers you might not be aware of if you haven't experienced them firsthand. As an employer, you must protect your workers to ensure everyone stays safe and your business isn't held liable for an accident. Check out this video for some quick forklift death statistics.
How Many Forklift Deaths Per Year are Avoidable?
Of all the stats on forklift deaths, perhaps the most compelling and frightening is the fact that up to 70 percent could have been prevented. Dealing with the "what ifs" can lead your company into heavy penalties and fines from OSHA.
Statistics show that around 85 forklift deaths occur each year, according to data from 2007 from OSHA. There were also nearly 35,000 serious injuries that happened because of forklift accidents. That means that more than 24,000 of those accidents could have been prevented. It's no wonder that OSHA provides such steep penalties for companies that fail to get their workers certified.
What Kind of Accidents Cause Forklift Deaths?
Any accident has the potential to cause a fatality with a forklift, especially if the operator isn't trained. However, some accidents are more common, and certain situations are more likely to result in a death.
Statistics show that 42 percent of forklift deaths happen because of a tip-over. The driver is crushed, often from jumping out of the lift as it rolls over. Another common scenario is when workers are hit by a forklift, pinned or crushed.
Can Forklift Fatalities be Prevented?
According to OSHA, most of the accidents that occur could be prevented if the companies provided better safety training policies for new and current workers. Stated another way, if employees were better trained on forklifts, 70 percent of the accidents wouldn't occur.
What this tells companies that hire and use forklift operators is that they need better training. They need skilled workers who are prepared for the unexpected, who can make split-second decisions that protect themselves, other workers, and the equipment and goods they are transporting.

How to Get the Necessary Training to Prevent Forklift Deaths
Your company doesn't have to be part of those forklift death statistics. You can ensure your employees have the necessary training that provides them with the skills they need to handle the machinery and the situations that come up.
CertifyMe.net is your solution for forklift certification. With our program, your workers will learn how to operate a forklift safely, how to inspect it to ensure it is working correctly, and how to identify when it isn't safe to drive. They will be trained on various situations that may arise during their workday to help them have a plan of action and know what to do to ensure everyone's safety.
With our programs, your workers can get trained in around an hour from anywhere with an internet connection. Once they complete the program, they will receive their certification, which you can keep in their file. If an OSHA inspection should happen at your facility, you could show the inspectors that your workers are certified and your business in compliance.
We make it easy for you to get your workers certified and to prevent many of those forklift accidents that happen. If you have questions or want to get started, give us a call at 888-699-4800 or sign up online. 
Welcome to CertifyMe.net
CertifyMe.net has offered online forklift certification since 1999. With Our Convenient online program. your employess can earn their certification in an hour or less.
Browse Online Certifications:
This low-cost program can be compeleted anytime, anywhere!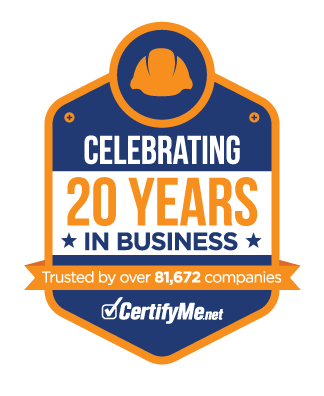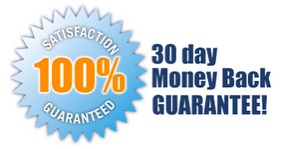 Connect with Us


Get Started Now By Registering Your Company For Free!
FREE 3 Year Renewals
Instant Access 24/7
Print Your Proof of Training
OSHA Accepted Nationwide
*If you are an individual not currently employed by a company use your personal name in
the 'Company Name' field.